Cloudflare CDN
Here we are explaining whats Cloudflare CDN or content delivery network in short before proceeding with the integration of cloudflare to your blog.
Cloudflare delivers your content from the nearest location to the user,so your website loads at a faster rate than previously.Eg if you are getting users from India usually data is send and received from US servers or from any other place other than India,so what cloudflare do is that it will make sure that the user gets the content from the nearest location of India,so time taken for data travel is less,inturn improves the speed.
You may also read LITESPEED HOSTING AT 1$ : Veeble Review
Many of us will be using premium hosting or free hosting for our WordPress blogs.What ever be the hosting plan many bloggers and websites use cloudflare,so whats the benefit in using it.First one cloudflare protect your site ddos attacks.Next,if you having limited bandwidth hosting plan by using cloudflare you can save some bandwidth and server load can also be reduced.Analytics is another feature offered by cloudflare.Last but not least cloudflare loads your blog or website faster than before after intergration.
How to integrate cloudflare?
First thing that you need is a cloudflare account,create a free account by going to cloudflare.com it take only matter of seconds.
Now login to cloudflare account.
1. Enter your domain name and click add website.
2. Wait for 60s for cloudflare to analyse your domain,after this click continue setup.

3. Now add the missing records,like one that you have did in domain name panel at domain registrar end,if you don't know whats all this dont worry just click I have added all missing records,continue.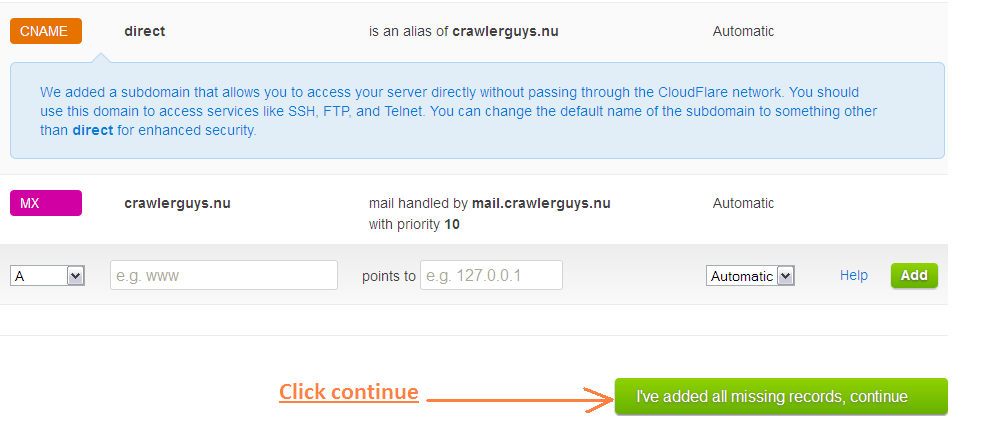 4. In the next page select the settings as shown.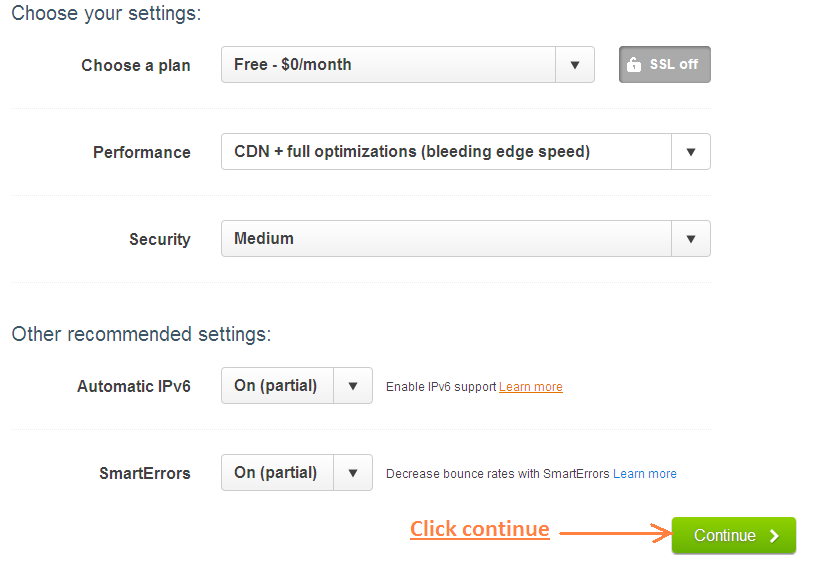 5. Now its time to update the name servers,for this go to your domain registrar like godaddy and change the name servers to cloudflare one as shown below.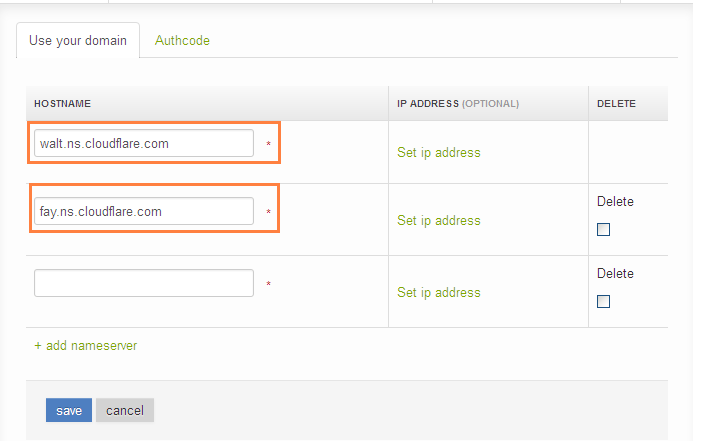 6. After changing the name servers to cloudflare one do as shown below.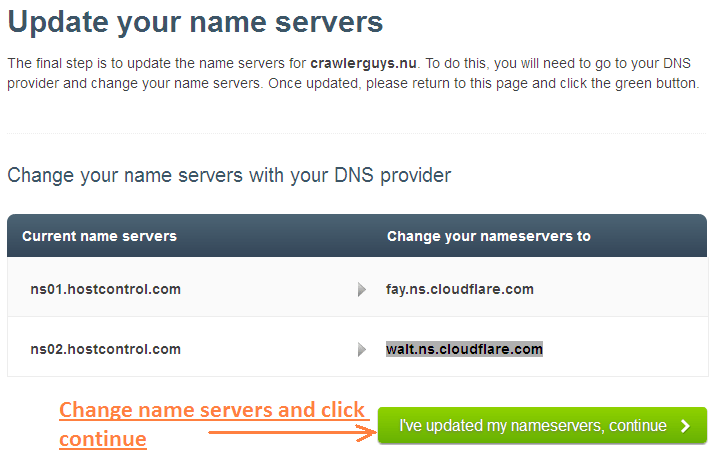 7. Done,now wait for name server propagation,usually it take 24 hours.
Dont forget to share this to friends.