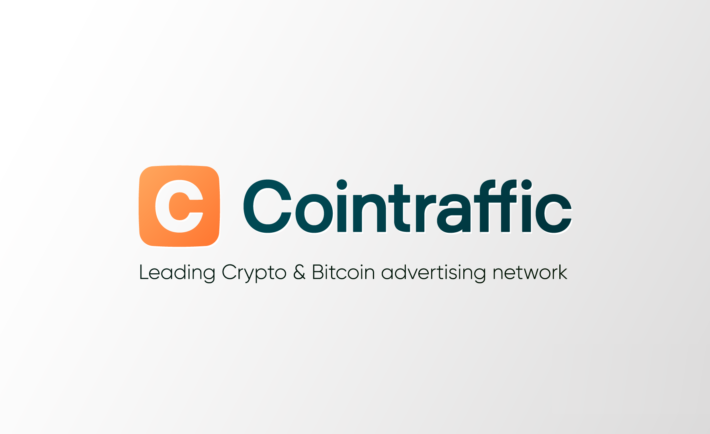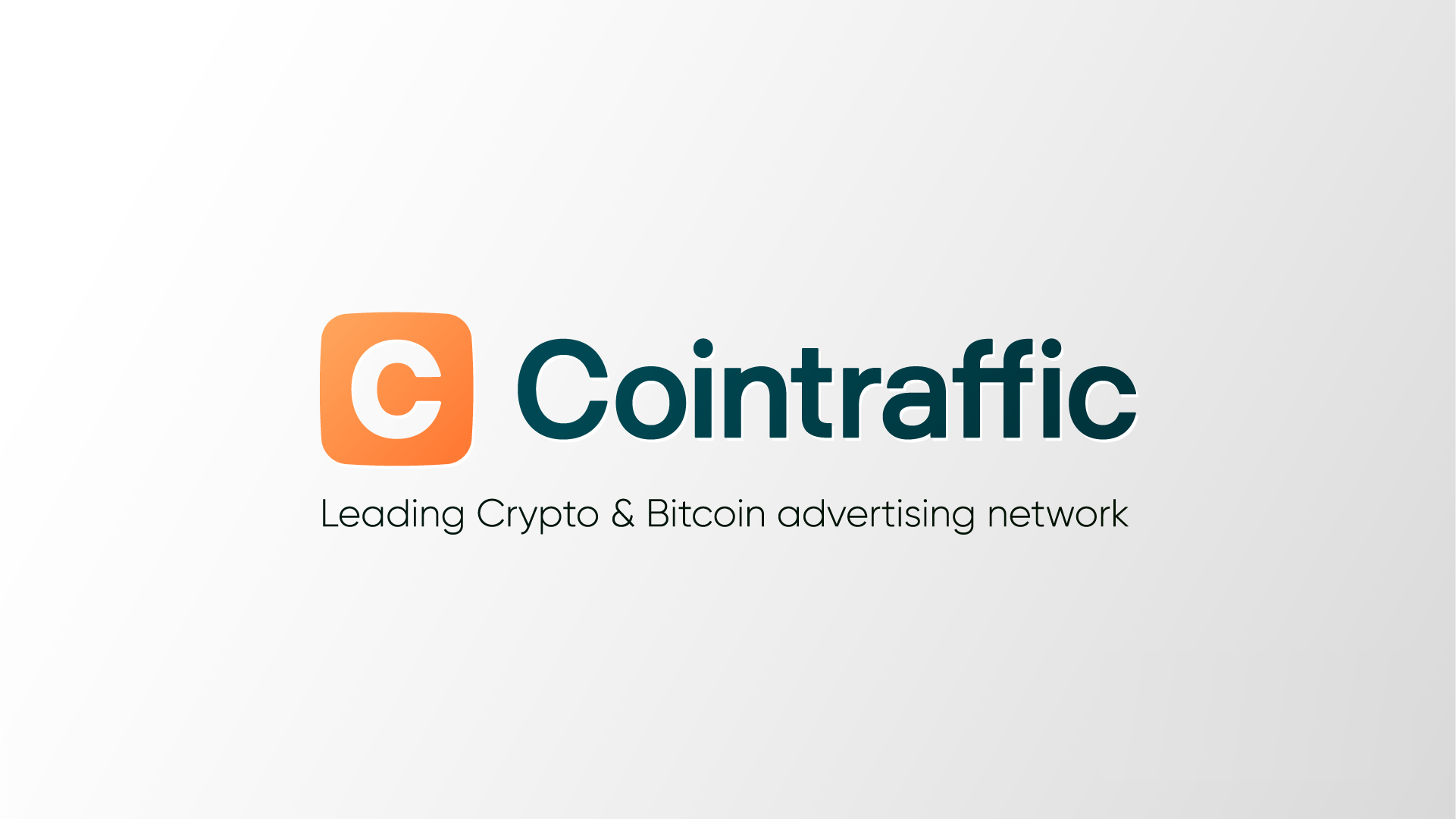 Cointraffic is a well-known cryptocurrency advertising network known as the Bitcoin advertising network. It is headquartered in Tallinn, the capital of Estonia. Since it is a crypto ad network allows websites related to cryptocurrencies like Bitcoin, Ethereum, Litecoin, etc.
Cointraffic is demanding when evaluating websites since cryptocurrency sites, news, currencies, rate calculators, crypto-currency blogs, etc., are their top priorities.
Typically, the approval process takes less than one day. Cointraffic offers advertisements based on the criteria above; nevertheless, as a bitcoin advertising network with global recognition, its major concentration is on displaying cryptocurrency ads.
Cointraffic is a crypto advertising network with more than 400 publishers and 1,000 advertisers. Cointraffic maintains a roster of reputable clients on its ad network. Among the most popular publishing websites are coinmarketcap.com, ambcrypto.com, and coingecko. In contrast, well-known client websites that serve as adverts include OKX and KuCoin, among others.
The functioning of the Cointraffic Ad Network
Since it is the only network that assists its publishers in increasing their revenue through great ad optimization, Cointraffic is one of the top Ad Networks for Small Publishers wishing to create good income from their site.
It is the first crypto ad network that targets an audience due to the diversity of ad types, which include mobile banners, desktop, Pop-under ads, slide banner ads, sticky footer ads, native ads, notification, and numerous more well-known ad forms.
In addition to these formats, you can post Press to generate additional revenue.
Cointraffic Revenue Models
Sadly, neither CPC nor affiliate marketing is supported by Cointraffic. The only revenue models used by Cointraffic are pop advertisements and CPM (Cost Per Mile, also known as Cost Per Thousand Impressions).
But what does CPM advertising entail? See in more detail.
What is CPM Advertising?
CPM, which stands for Cost Per Mile, often refers to the price associated with showing an advertisement 1,000 times (referred to as "impressions"). Some display advertising is priced according to CPM, a crucial indicator for affiliate network companies. This indicates that you receive payment from Cointraffic for every thousand impressions. The more impressions there are, the more money you'll make.
How can I begin using Cointraffic?
Starting to work with Cointraffic is not a big deal because it is simple. Sign up as a publisher if you want to offer advertising slots or as an advertiser if you wish to launch a crypto campaign. Additionally, Cointraffic provides a self-service platform so that anyone may start displaying advertising or monetizing a cryptocurrency website in minutes.
Campaign Development for Advertisers:
A campaign can be created in three easy steps. You can use the Cointraffic self-service platform to choose one or more ad types, provide the necessary information for the launch, and add funds. Cointraffic will launch your advertising campaign after a brief evaluation.
Website Statistics from Cointraffic
Using Cointraffic's fantastic feature, you can quickly look up specific statistics about the performance of your website. Navigate to the relevant section of your Cointraffic dashboard, select the website you want to investigate, and then go to the sub-Reports tab. From there, you can quickly gain a comprehensive understanding of daily impressions for each advertising format.
Advantages of Cointraffic

Native ad: The most exciting and least intrusive form of advertising is native advertising. To ensure the maximum conversion rate, use native ads to create action-ready and pre-heated visitors.
Create brand awareness: Write a press release in 24 hours and send it out to the most important cryptocurrency and bitcoin-related websites in three days. Boost your bitcoin brand narrative while building brand value and brand recognition.
Unmissable advertisements: The numerous banner formats have been carefully considered to draw in your target market. Available on PC and mobile platforms, with most of the content displayed on the initial screen for simple awareness.
Performance management: You may evaluate and improve the campaign using precise performance data. You can maximize your return on investment by combining all of the Ad Formats.
The audience that matters: Every Crypto website that runs your ads is periodically checked for relevance and quality. Adult websites and bot traffic are not allowed and will not be tolerated.
High CTR: You can place your advertising formats in the most recognizable and well-regarded locations.
Swift launch: You can start an advertising campaign in five minutes. Do you lack press release copy or banner designs? The team will produce these for you in 24 hours!
Keep visitors happy: Native Ads' main benefit is that they don't appear to be paid content. You can make money and please your visitors by employing this discreet strategy.
Gain profit and content simultaneously: Earn fair compensation for each Press Release you publish while helping cryptocurrency businesses spread the word about their projects.
Complete banner solution: There are many different banner types to choose from, making it simple to place pertinent adverts on your websites. Both desktop and mobile visitors will bring in money for you, according to the CPM model.