Apple added the iTunes program for Mac and Windows PC, but it is restricted in many ways. Transferring data from iPhone to the computer is a challenge despite the official PC suite existence. The Cupertino-based company is planting a seed for Windows users to purchase Mac computers. It is well-known among users that macOS and Mac computer has restrictions when compared to Windows PC.
What is DMtrans?
DMtrans is an iPhone data manager designed to work on Windows and Mac. it's a third-party phone manager that unleashes the true potential of the PC suite. I have tested the product on my iPhone and ran several tests during the process. I found it to be very useful, and I have shared everything you need to start transferring data between iPhone 13 and computer.
You can backup photos, videos, contacts, audio, books, and others.
I have shown you how to install setup DMtrans and backup data from iPhone to PC in a few steps. Meanwhile, you can comprehend the true potential of the Windows and Mac-supported DMtrans program.
DMtrans for PC
Let me show you the setup process, and it takes less than two minutes to start backing up the data.
1. Go to the iPhone data manager site and download the executable program.
Note: Mac version is also available.
2. Install the package, and you don't need an additional tutorial for it.
3. Launch the program and connect the iPhone using a lighting cable.
4. Tap "Allow" on the iPhone.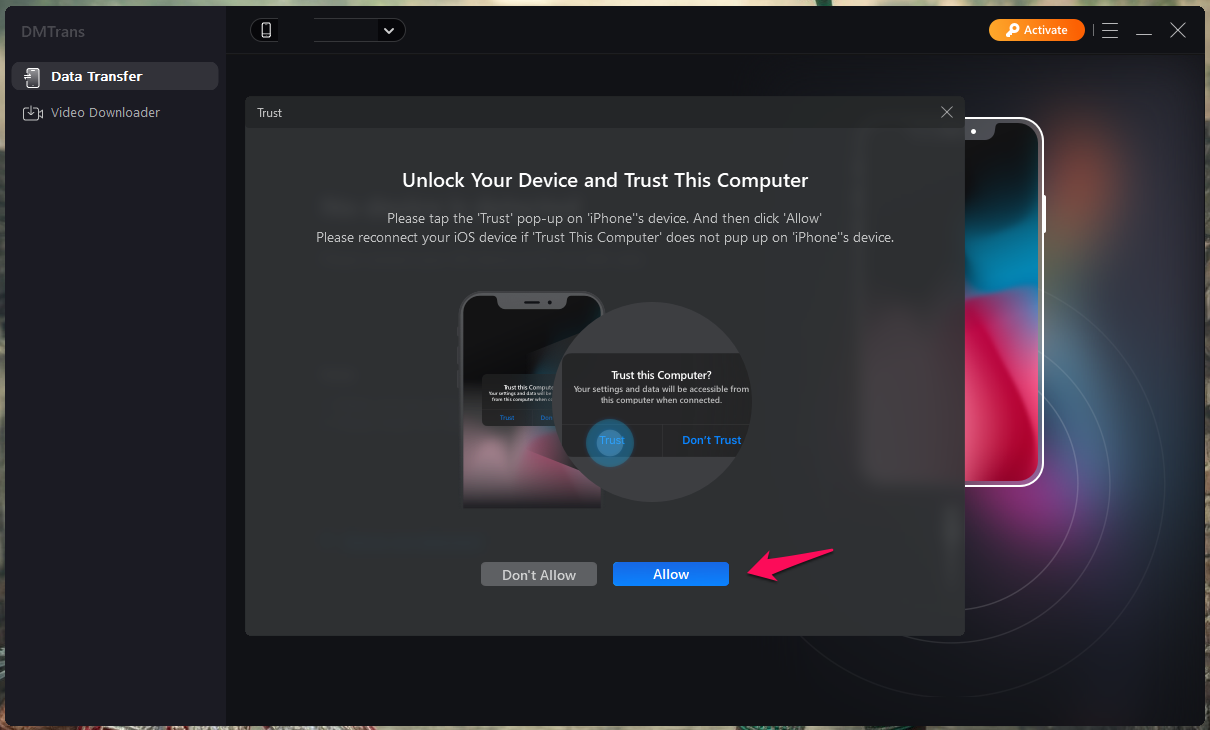 5. DMtrans has loaded device information in the program.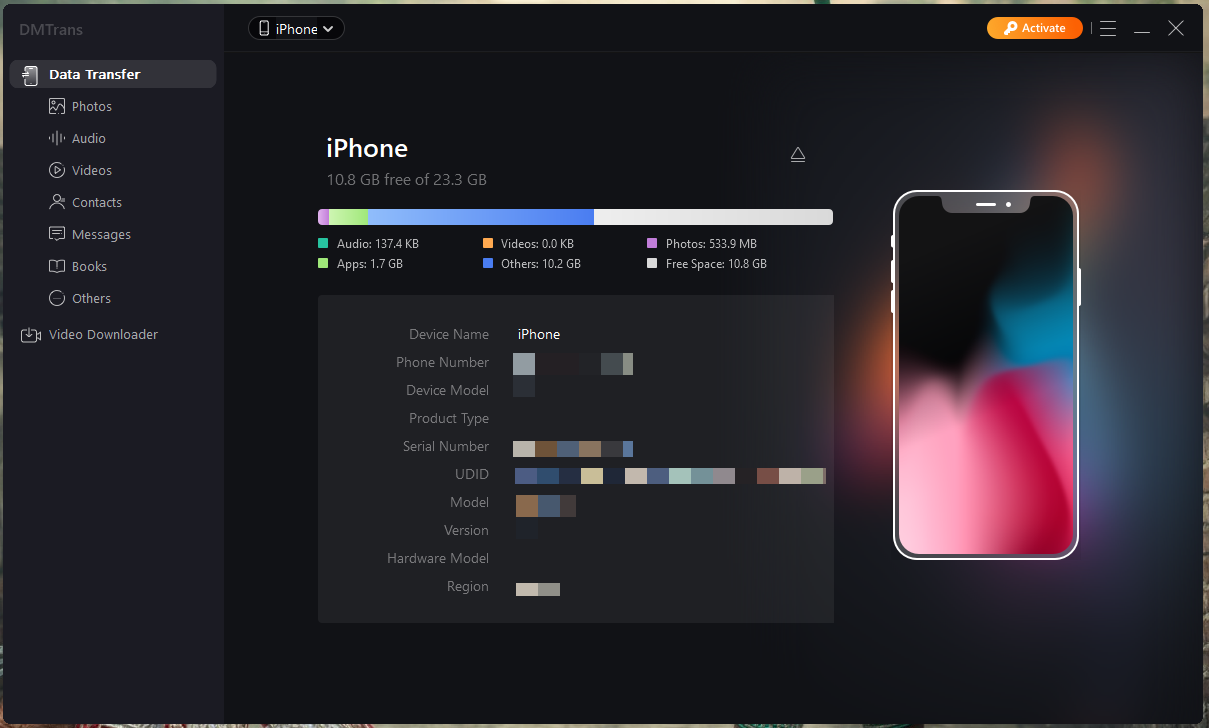 Now, you can see how much data is being used out of storage. I was surprised to find out the device information on the screen, and it was soothing my eyes.
Photos Manager
iPhone is my favorite smartphone when it comes to the camera setup. All newer iPhones have excellent camera lenses and software optimization. I love shooting videos and taking pictures from them for social media, and YouTube channels. However, I always had a rough time transferring photos & videos from the device to the computer. I take a lot of snapshots per day, and the manual work while transferring the photos is a menace.
But, DMtrans simplified it with the photo manager in the PC suite. Connect the iPhone to the computer and select "Photos" in DMtrans and all pictures are viewable in an order.
Messages Manager
iCloud is an essential part of the Apple ecosystem, but it is limited because you can't download SMS or iMessages in local storage. There is a potential of data loss or data overwritten by the new information, so you need an option to save the messages in local storage. Let me show you how to backup Messages on the Windows machine.
1. Open DMtrans.
2. Click on the "Messages" option.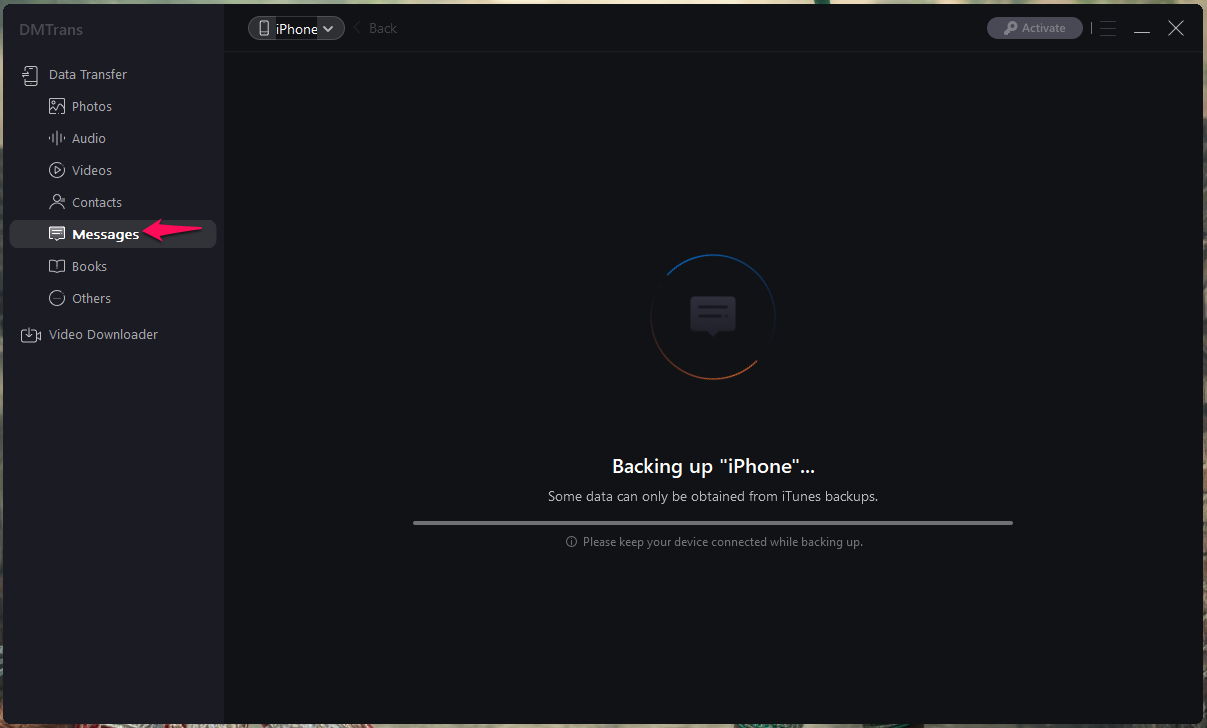 The program will fetch messages from iPhone, so you have to be patient throughout the process.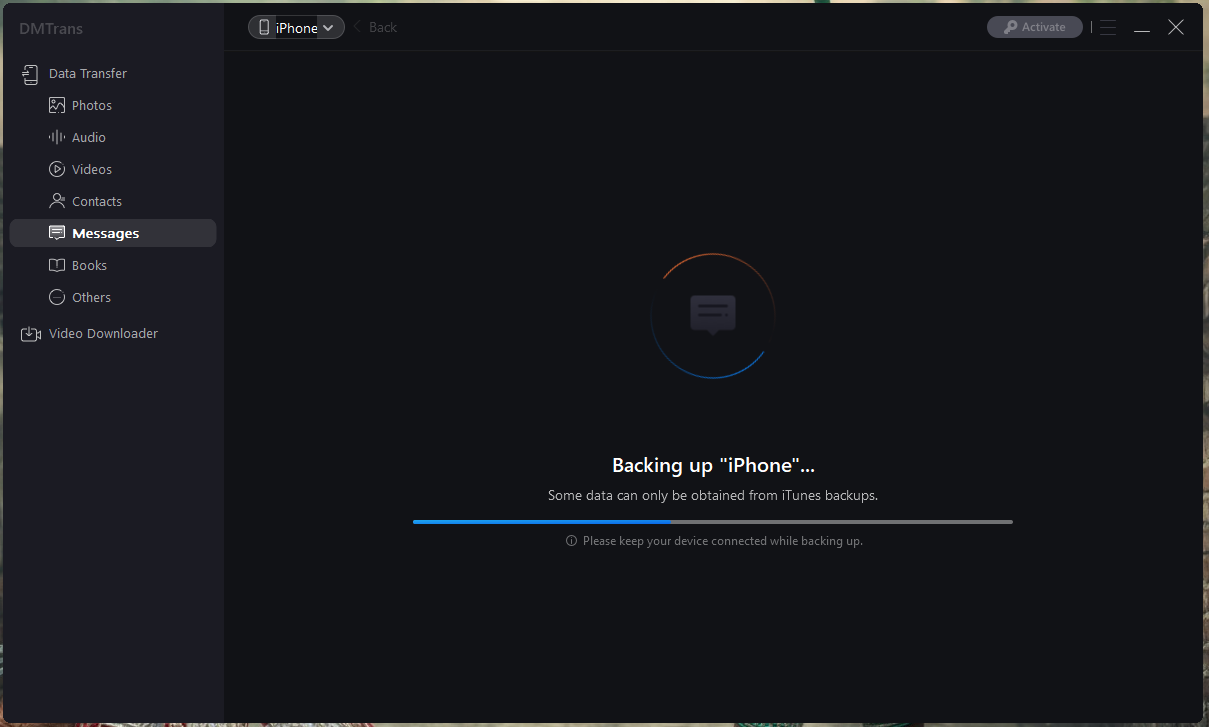 All messages have shown up in the program, and you can export them to local storage.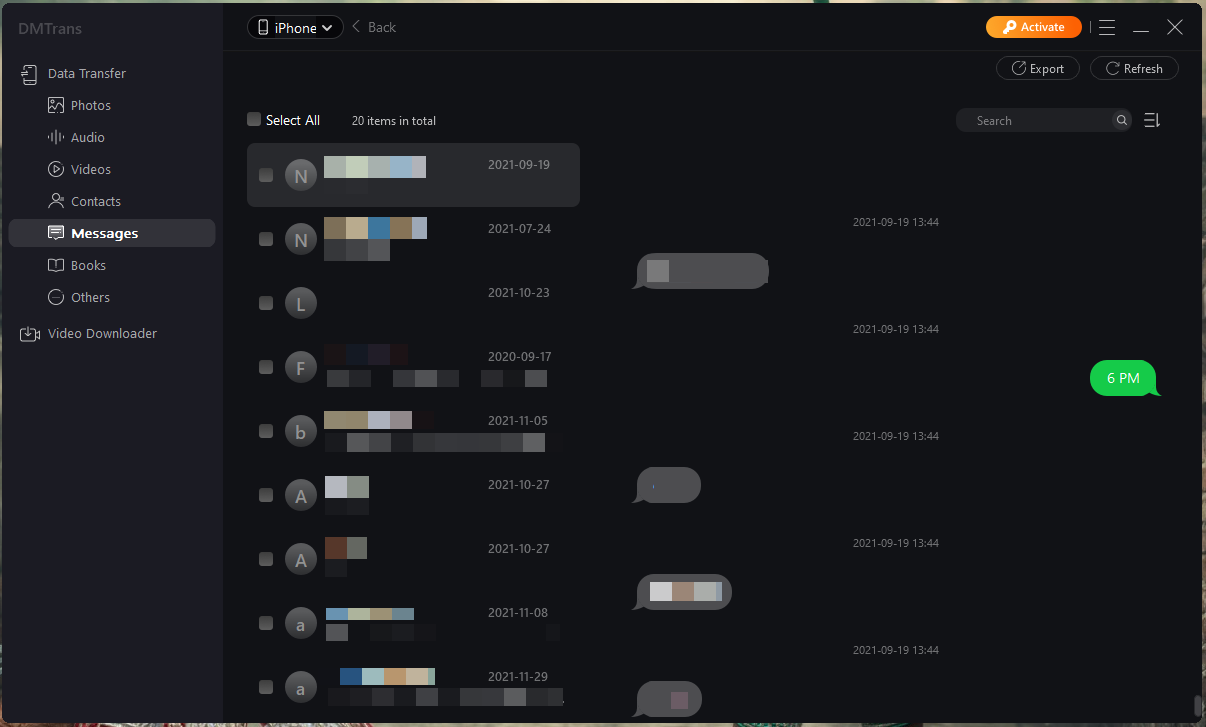 The entire backup process took less than three minutes, and that's what I loved about DMtrans.
How to Use DMtrans to Backup iPhone Data in Windows and Mac PC?
I will show you how to backup iPhone data on a desktop machine.
1. Open DMtrans and select "Photos".
You can choose any data from the side menu, and I selected Photos because I wanted to backup them in the local storage.
2. I selected all photos.
You can select photos directly or select albums.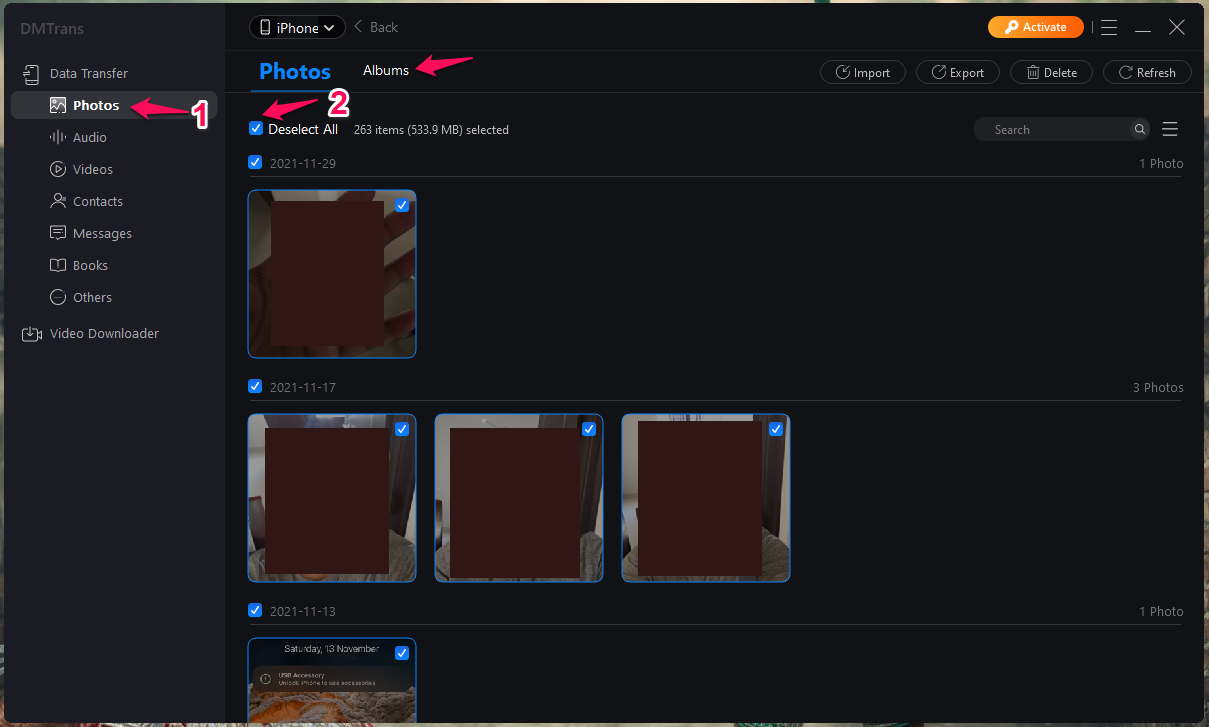 Click on the "Export" button and choose the "Transfer to PC" option.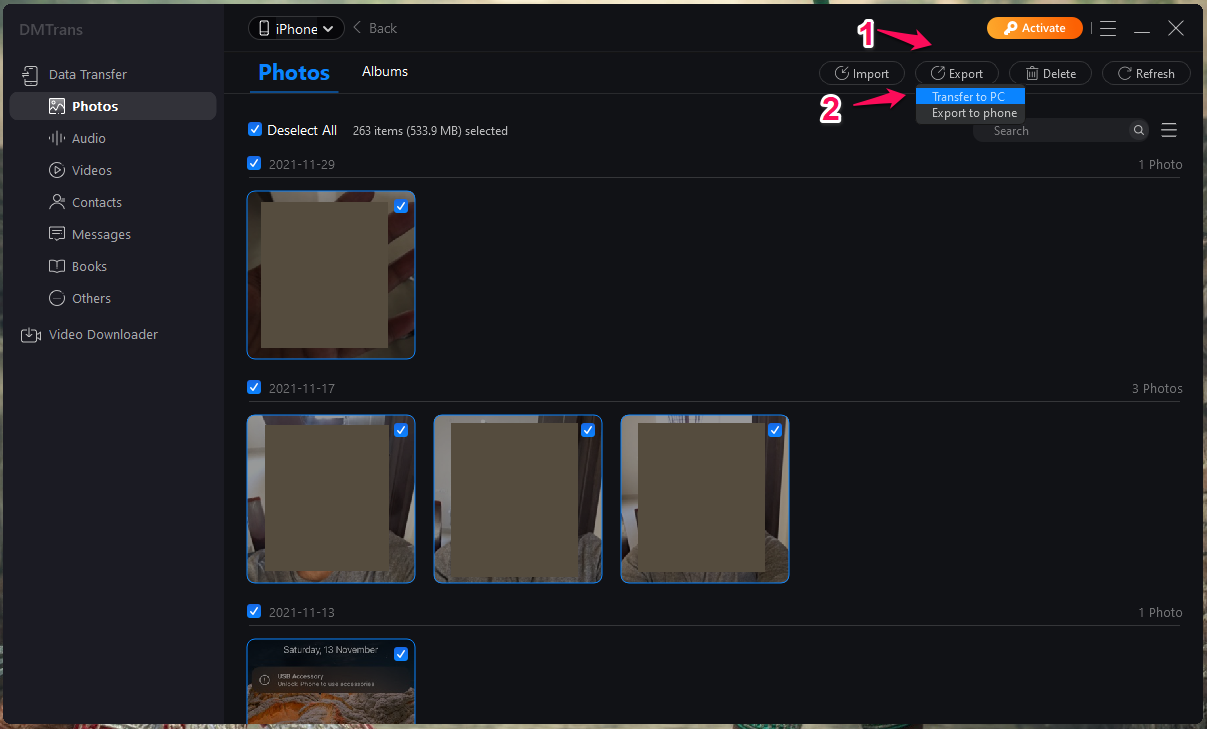 4. Choose a storage path and click on "Yes" to continue.

5. You have an option to export contacts at the same time, but I skipped it.

6. DMtrans begin copying the photos from iPhone to PC.
You don't have to worry about data loss because the iPhone data manager is copying the pictures.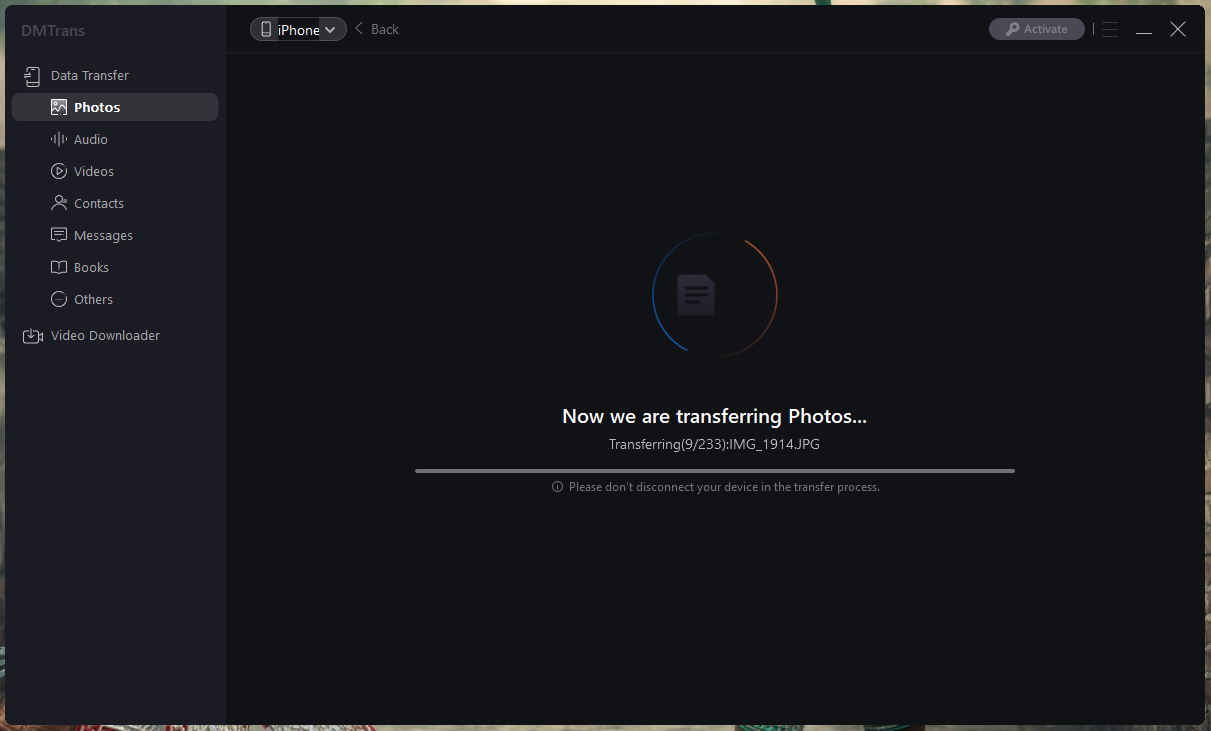 All photos are saved in the folder created on the desktop.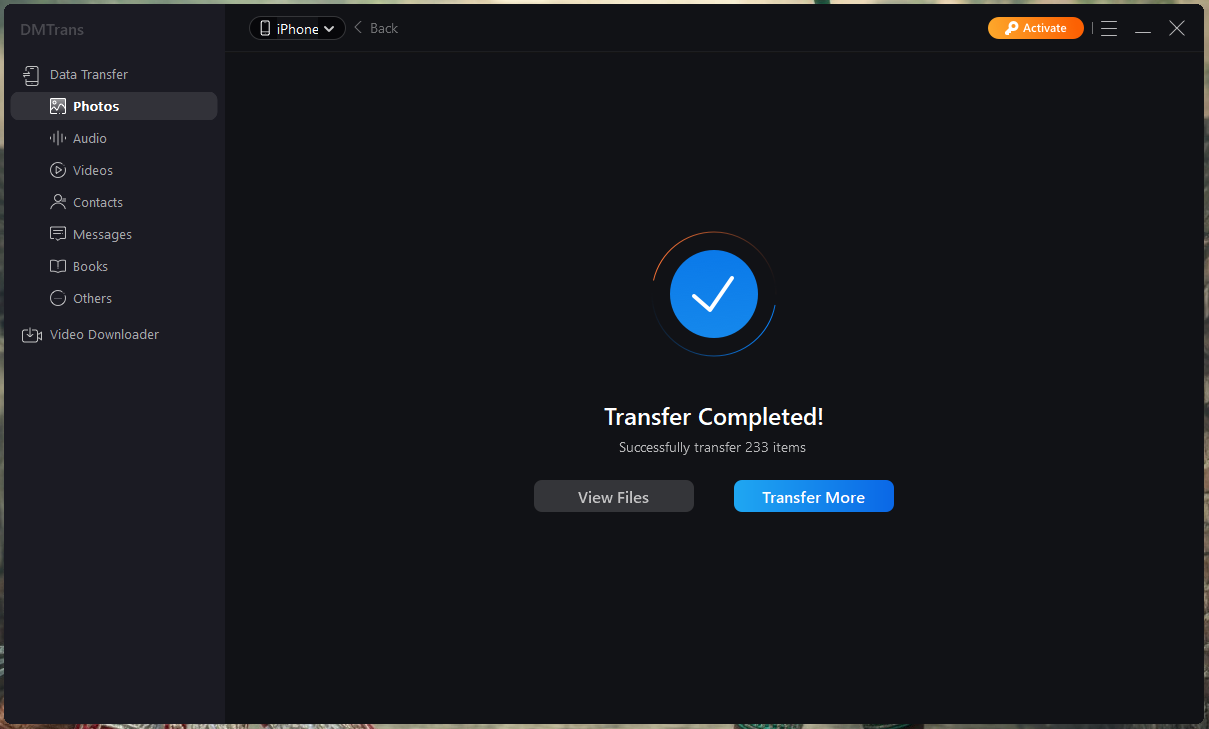 I double-checked the photos and none of them any quality issues.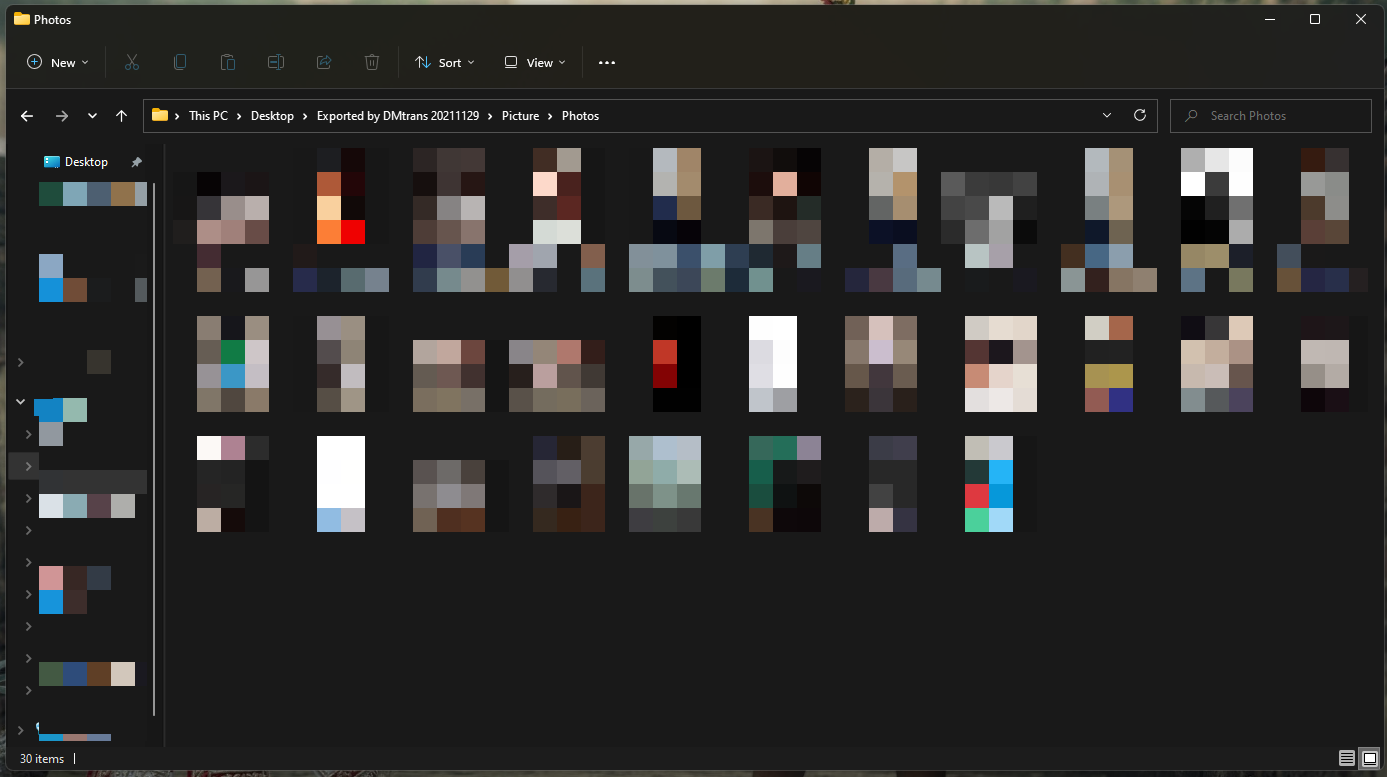 The entire copying and transferring process took two minutes on my mid-range machine. Older desktops and laptops running on HDD might take five minutes to complete the backup process.
A great add-on: Video Downloader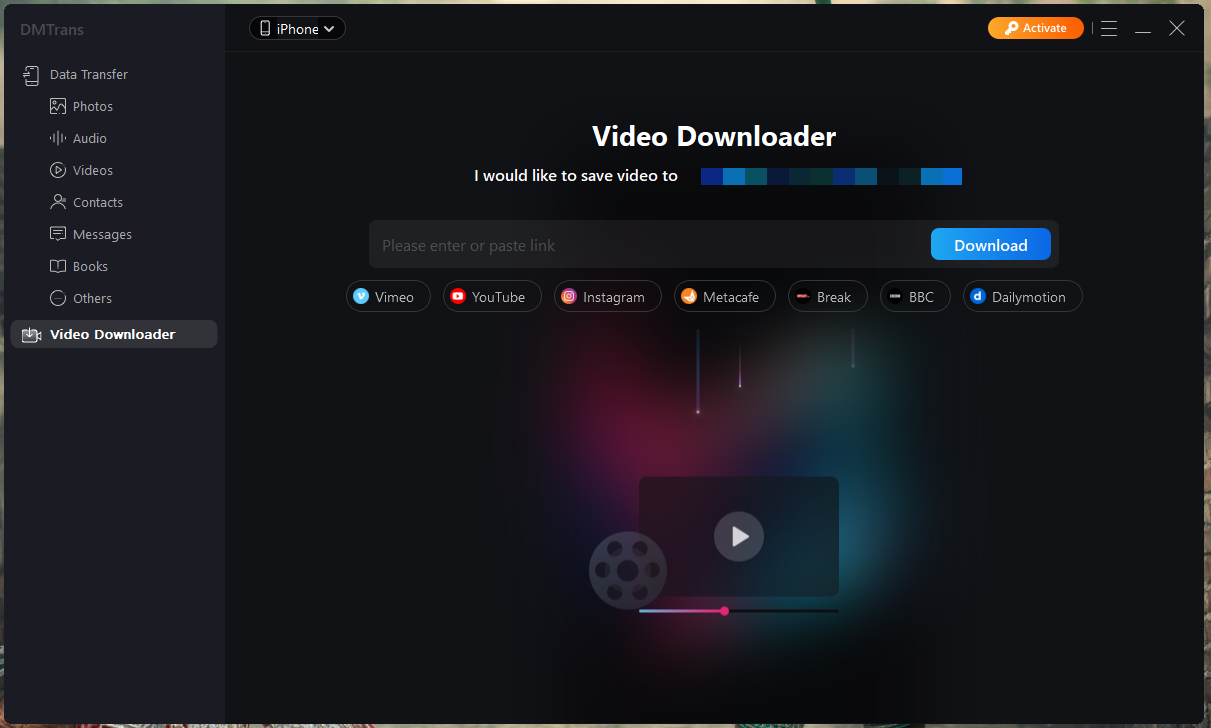 It's a surprise for me, but I loved it because it is extremely difficult for iPhone and iPad users to download videos over the internet.
Apple works towards protecting the creator's content and sharing a certain percentage of royalty with the artist. I'm not against the company policy that allows the artist to generate income from the music. However, there are several videos online that are designed to educate the viewers and I want them on the phone, so I can watch them in remote places.
DMtrans allows the users to download videos from YouTube, Instagram, Metacafe, Vimeo, BBC, Break, Dailymotion, and more.
Bottom Line
I successfully backed up Photos and Messages from the iPhone without any complications. DMtrans offers a trial edition for free users, and you can get the premium license for $29.95 for two PCs. iTunes lacks essential features, and that's why you have to pay a premium price for such third-party products. Let us know what do you think about the DMtrans iPhone data manager in the comment section below.