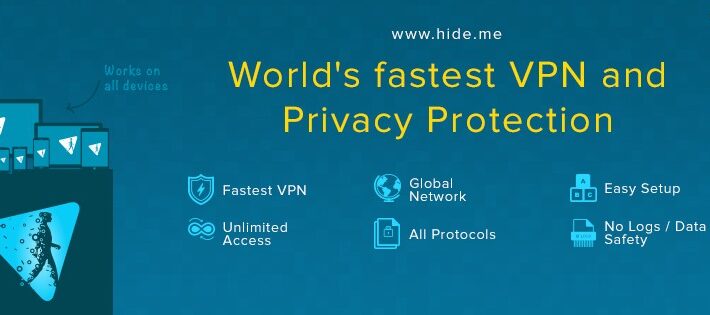 Getting online privacy is high on demand as more and more company would like to know how we use the internet, the websites that we are visiting. Other trending news is the blocking of certain website in your area by your ISP. So how can you override these restrictions ? The easiest way is to use VPN or virtual private network that will redirect the traffic through their high secure, speedy servers located around the globe. hide.me Malaysian based VPN is one of the top provider giving you unmatched performance.
hide.me VPN review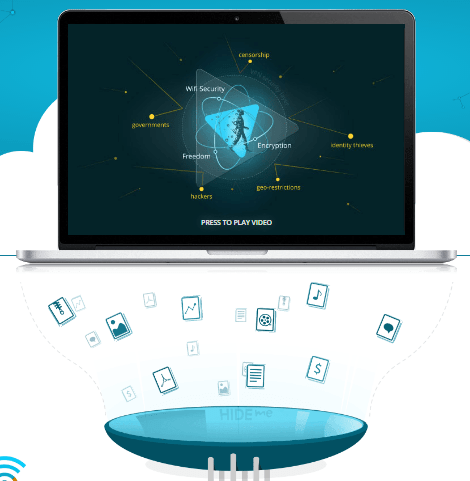 The very first thing we searched for with this provider is the various protocols offered by them, here is list and their rating
IKEv2 ( first VPN to support this protocol )

Security – 5
Stability – 5
Ease of use – 4
Speed – 5
Overall – 5

IKEv1

Security – 3
Stability – 4
Ease of use – 4
Speed – 5
Overall – 4

SSTP

Security – 5
Stability – 5
Ease of use – 3
Speed – 4
Overall – 4

OpenVPN

Security – 5
Stability – 5
Ease of use – 3
Speed – 4
Overall – 4

PPTP

Security – 1
Stability – 3
Ease of use – 4
Speed – 4
Overall – 3

L2TP/IPsec

Security – 3
Stability – 3
Ease of use – 3
Speed – 4
Overall – 3
Most of them comes with AES-128 and AES-256 for giving you maximum security.
So what about the privacy ?
Here is a direct scoop from the website itself which makes it more clear
" We strictly do not log any personal data to avoid legal liability, and to ensure your online privacy."
Speed and servers
Guys at hide.me thinks that its not a good idea to cap speed or bandwidth by the name FUP or fair usage policy. So to give an unmatched performance for the money that you pay, they will help you to get maximum out of their 11.67/month plan.
Server's location country wise
Montreal, Canada
San Jose,California, USA
Washington, D.C., USA
Miami,Florida, USA
Salt Lake City, Utah, USA
Seattle, Washington, USA
Vienna, Austria
Paris, France
Frankfurt, Germany
Reykjavik, Iceland
Milan, Italy
Siauliai, Lithuania
Steinsel, Luxembourg
Haarlem, Netherlands
Roosendaal, Netherlands
Bucharest, Romania
Stockholm, Sweden
Zurich, Switzerland
London, United Kingdom
Melbourne, Australia
Hong Kong
Marrakech, Morocco
Singapore
Istanbul, Turkey
What's more ?
You can actually see the server load in each location for choosing the best available one nearer to your place for getting bleeding performance.
Support offered
Well written guides are provided on the official website for configuring each of the above said protocols for different operating systems and mobile OS. But some of you may have some doubts and need help according to your device configuration, for those you can use the the contact form which give you replies in timely manner for any related queries regarding their services.
Something we don't find with others !
There is also an active community for hide.me for raising your general question and adim or developers will answer it for you. For security reasons you need to create an extra account for using this service other than the normal account.
Various economic VPN plans offered by them
Lucky there is a free plan in which you can test drive their services without giving any credit card details. We think this type of move is better than offering money back guarantee as users can know how good is their services.
Note : there is a limit on this plan
Here is a full list of plans offered by them to suite each of you
If not satisfied within first 14 days after switching to their premium plan, you can get your money back if you haven't gone above 500MB in terms of bandwidth.
Simultaneous connections offered
Maximum of 5 devices per account since it depends on plan as you can see in the above picture, you need to add the device to your account before trying to connect with each additional device connection.
Do they offer P2P download ?
Yes, SOCKS proxy option with port-forwarding enabled.
The process
Like any other service first task is to signup for the service for which you need only a valid email address to which they will be sending the activation link, once activate choose your username and password select the plan and proceed to the payment.
Payment modes
To make sure that they don't any details about you you make use of Bitcoin mode.
Other modes available

Mastercard
Visa
Bank Transfer
PayPal
PaySafe Card
Ukash
CashU
Clients available
No matter whether you are a Windows or Mac user they have got in-house software which help you to start your anonymous online life with a single click. With auto connect feature you can enjoy uninterrupted connection. Kill switch that comes preloaded in the software package shuts every process when the connection is dropped or in the time of connection failures, just an extra precaution to make sure that you remain protected.
Other supporting devices

Android
DDWRT Router
iOS , Tablet
Windows Mobile
Concern
The one we found is that they don't have any dedicated android application, you have to configure it manually. Configuration is fully explained in the guide page.
Other free service
Proxy service helps you to browse from NL, DE, US with ability to adjust cookies and scripts.
Finally verdict
With almost all the protocols to choose from for both speed and security hide.me is well worth consideration for enjoying the online world without any restrictions and snooping.