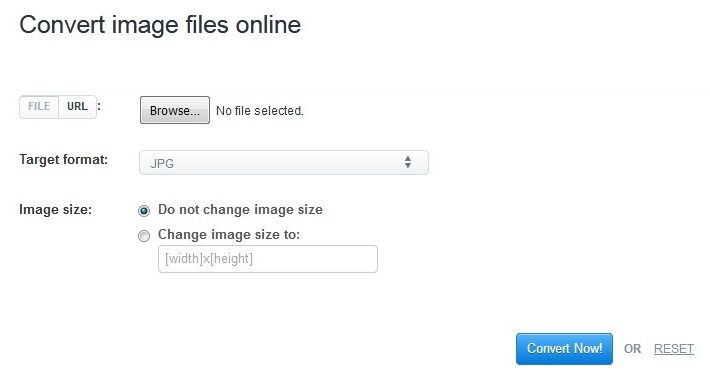 HEIC is the acronym for High-Efficiency Image Format which is a brand new image format technology introduced by Apple, Inc. with iPhone X and the latest iOS update. It is now the default image format in all iOS devices including iPhone X and Mac OS. Before HEIC, PNG & JPG was the default image format in every Apple device which are readable in any smartphone or computers. HEIC image format is much clearer and at the same time takes much less space.
But the main advantage of using JPG image is that you can open these image format files in any electronic devices like Android smartphones, Symbian & Windows phones, Digital Cameras, Smart TVs, any Windows PC or laptop, ThinkPad and any other device. However, HEIC pictures can be only read on latest iPhones or iOS 11 and later versions. In short, HEIC pictures cannot be opened in Windows computer or laptops, Android smartphones or any other cell phones.
But never fear, in this short guide, we will show 2 interesting ways to convert HEIC pictures to JPG format without losing any image quality at all. You can even open the converter pictures on any desirable device and they will work perfectly on them. So, let's see how to achieve this horrendous task in the easiest form.
Solution #1: Convert HEIC to JPG Online
Luckily, there are many online websites developed by programmers these days which can help you to convert HEIC to JPG format if you can simply upload the pictures on their server. There are too many image converting websites available online but in this guide we will be using aconvert.com to convert the HEIC to JPG. The process is pretty self-explanatory and you can easily convert the images by following these steps –
Step 1. Go to https://www.aconvert.com/image/heif-to-jpg/ using your favorite browser from your computer or mobile device.
Step 2. After the website is loaded successfully, click on "Browse" and locate the HEIC pictures from your computer or smartphone.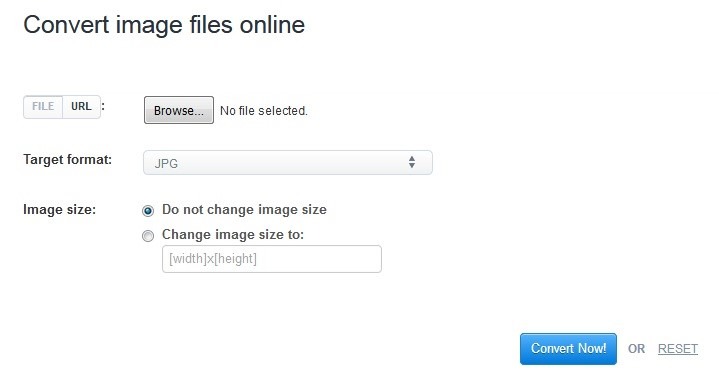 Step 3. Choose Target Format as "JPG" and leave the other settings as default.
Step 4. Finally, click on "Convert Now!" and wait for the website to convert the HEIC image to JPG format.
Now, download the converted image on your device and it should be perfectly opened in JPG format.
Pros
Free to use.
Image can be converted from both computer and mobile device.
Cons
Ad supported website with high potential to install viruses.
Cannot upload pictures more than 5 MB size.
Pictures must be uploaded one by one.
Solution #2: Convert HEIC to JPG with Dropbox
You must be surprised to hear that Dropbox can covert HEIC to JPG because Dropbox is usually used to store data from your smartphones or computers. Indeed, it is a cloud server that can store data from your device but it does have some secrets that most people are unaware of and one of them is that Dropbox can actually convert HEIC to JPG format. Simply follow these below steps and your image will be converter to JPG flawlessly.
Step 1. First, install Dropbox on your iPhone as well as on your computer or laptop.
Step 2. Open Dropbox on your iPhone and upload all the HEIC pictures that you desire to convert.
Step 3. From your computer, login to the same Dropbox account in which all the HEIC pictures are uploaded.
Step 4. Now simply keep downloading all the pictures on your computer and by default all the images will be saved in JPG format.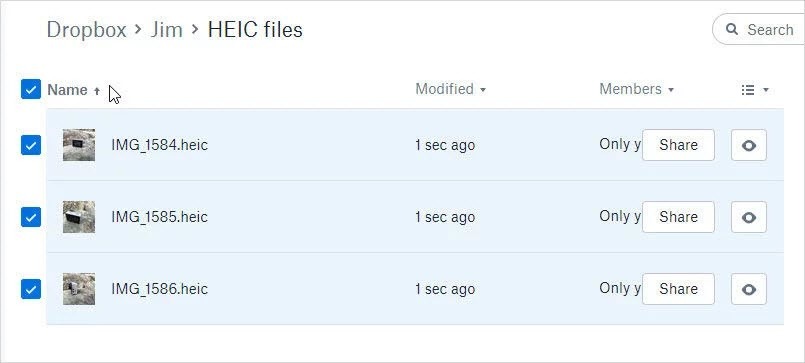 You may now open the photos in your Windows PC or Android smartphone and they should be opened without any problem on your device now.
Pros
Dropbox is accessible on any device including mobile phones and computers.
Free to use. No upfront charges.
Cons
Only up to 2 GB data can be uploaded.
The developers have the right to remove any item from your account without your permission.
If you found the two methods taking too much time, you can use iOS HEIC Converter instead. It has a batch convert mode to let you convert many photos at one time. Plus, the converted images are with great quality.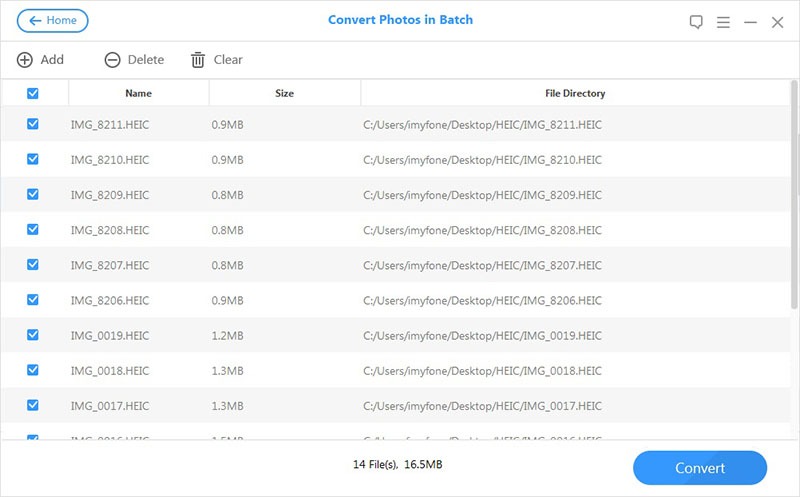 Conclusion
In this tutorial, we have shown how to convert HEIC to JPG without any cost. Remember, if you are using iPhone and Mac computers then obviously you don't need to convert the images but if you want to have the privilege to preview the precious pictures taken from your iPhone on Windows PC or laptops or Android and Symbian phones then first you will need to convert them to JPG format as HEIC images cannot be opened in any device except Apple products.