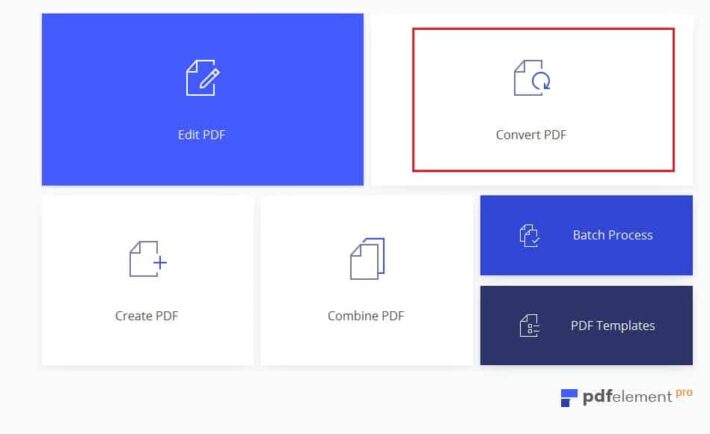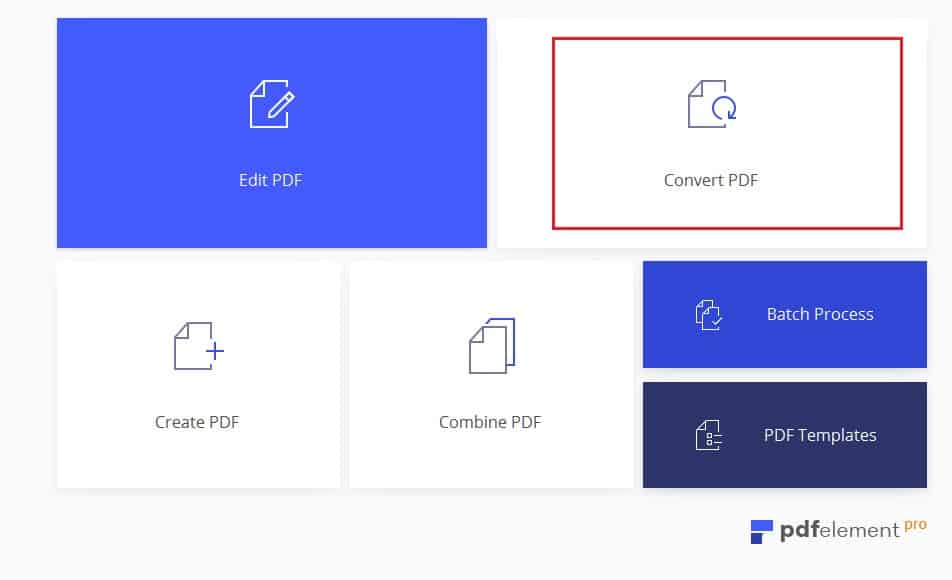 In order to ensuring the security of the content within digital documents, most of people prefer to work with PDF formats instead of Office files in their daily work. Recently the complete PDF solution-Wondershare PDFelement 6 Pro has buzzed in the social media where you may see much amazing features from the powerful PDF editor. Now let's explore and use it yourself, you know that you can carry out your work much more smoothly and efficiently.
Wondershare PDFelement 6 Review
PDFelement is a PDF File program, which helps you to access all PDF Files using thew Viewer and you will be able to edit small to big files on the PDFelement 6 Pro. So what different this time?
**Giveaway**
You can write a review or make a video about this PDF software and stand a chance to get either of these
Starbucks card $5 – for sharing it on Facebook and twitter, you will get unique code via email once its validated
Starbucks card $25 – Upload a video to YouTube and send the video link.
iTunes card $25 – Record a video testimonial and upload it to YouTube and notify the team about it.
Essential Tools
As we all know that there are several companies out there, who are providing various types of PDF Viewers and Editors, PDFelement 6 comes with all necessary features like Viewer. You can find several options in the Viewer, which I consider are extremely useful for those who spent a lot of time on PDF Files.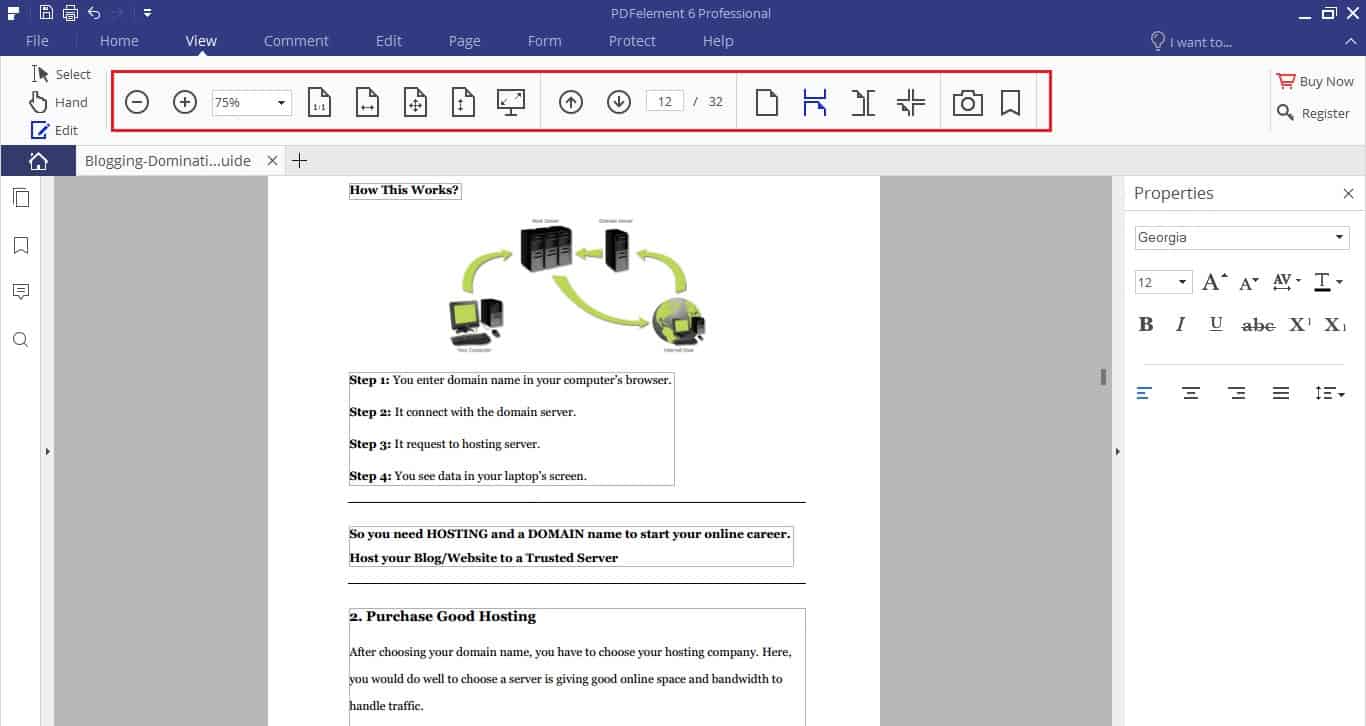 Size:Fit to actual Page size, Window Width, Page to the window, Window height, and Full-screen.
You can Jump to pages directly or select pages according to the page number.
It comes with snapshot feature and bookmarks.
So what makes Wondershare PDFElement 6 Pro unique from the rest?
PDFElement 6 Pro Unique Features
If you are planning to save money on paper forms, then Wondershare PDFelement should be your choice.
All you have to do is to go to FORM tab in the program, where you can access all professional features that can help you save time and money on paper forms.
How does it work?
1.Adding
You can now add and make changes to the document by adding check boxes, Buttons, Text field, combo boxes and more.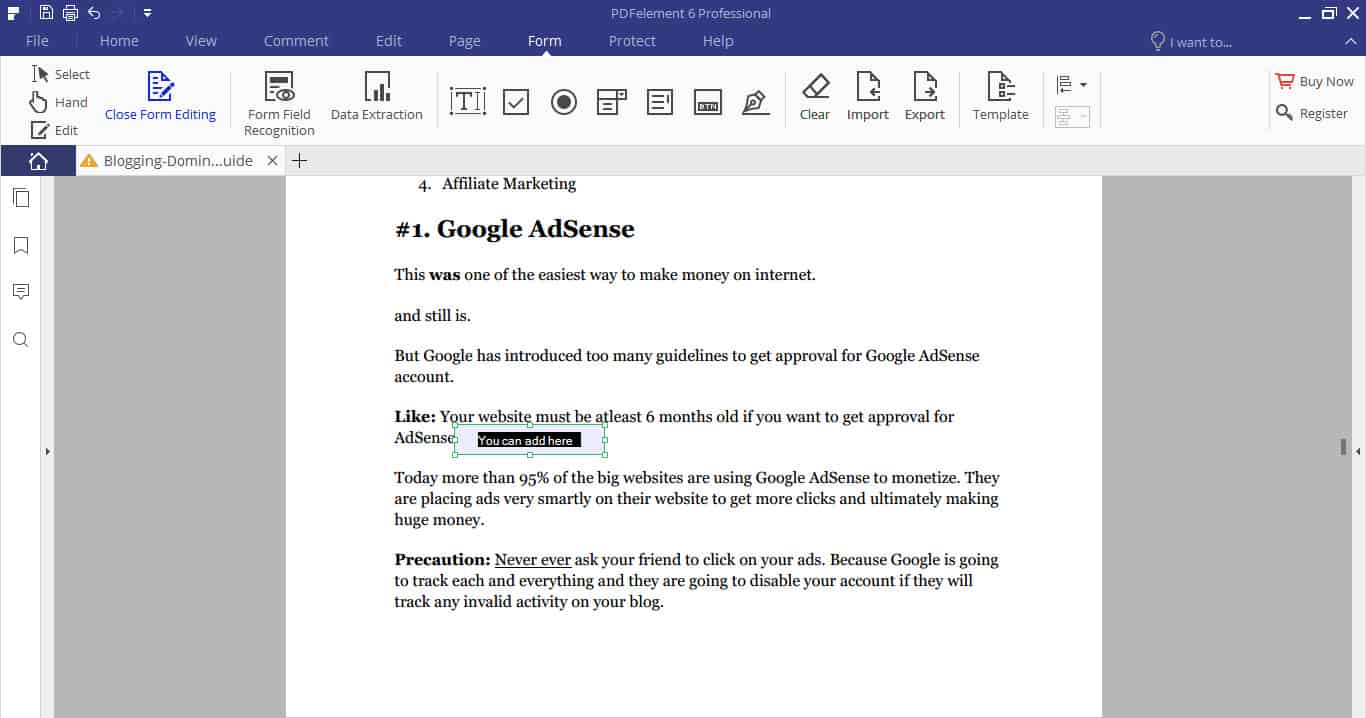 You can even customize the Text Field by double clicking on it, and you can access tons of options.
2 .Close Form Editing
If you have a form, which you have to send it to the client, then you can prepare in one-click.
Step 1: Go to "Form tab."
Step 2: Click on the "Form Field Recognition."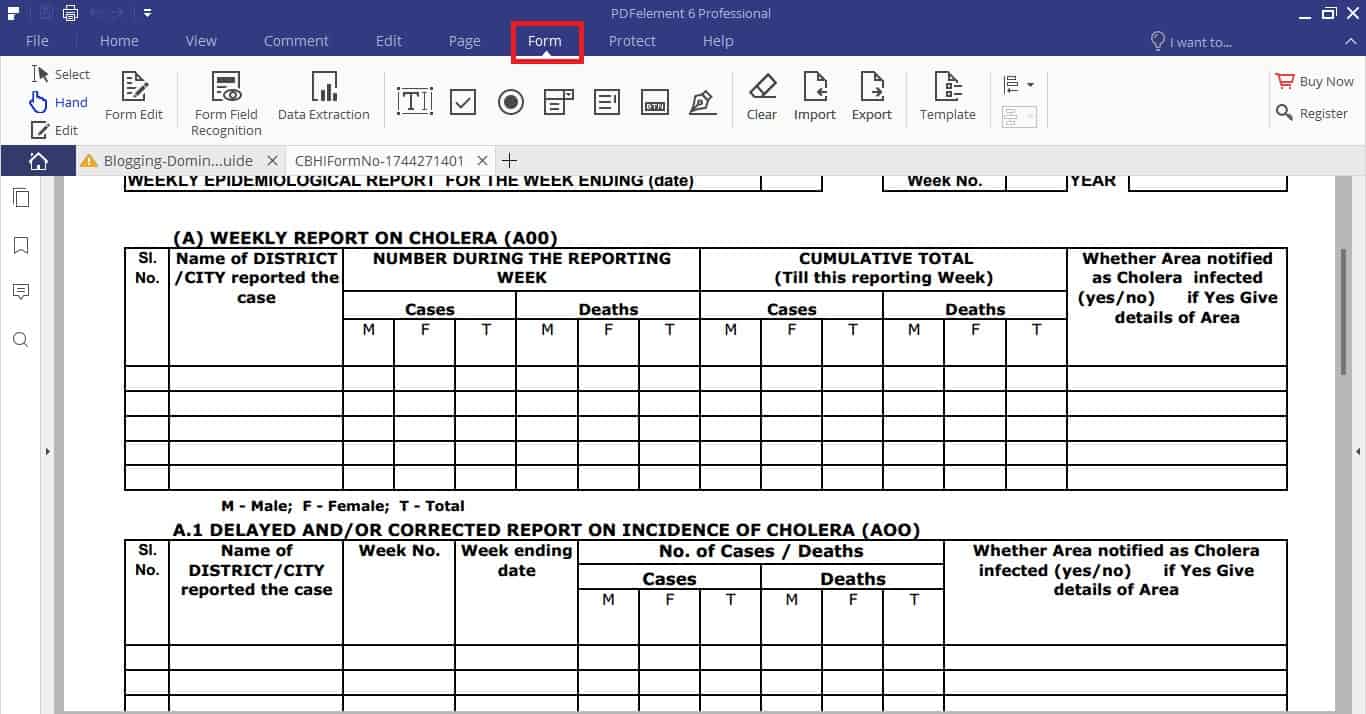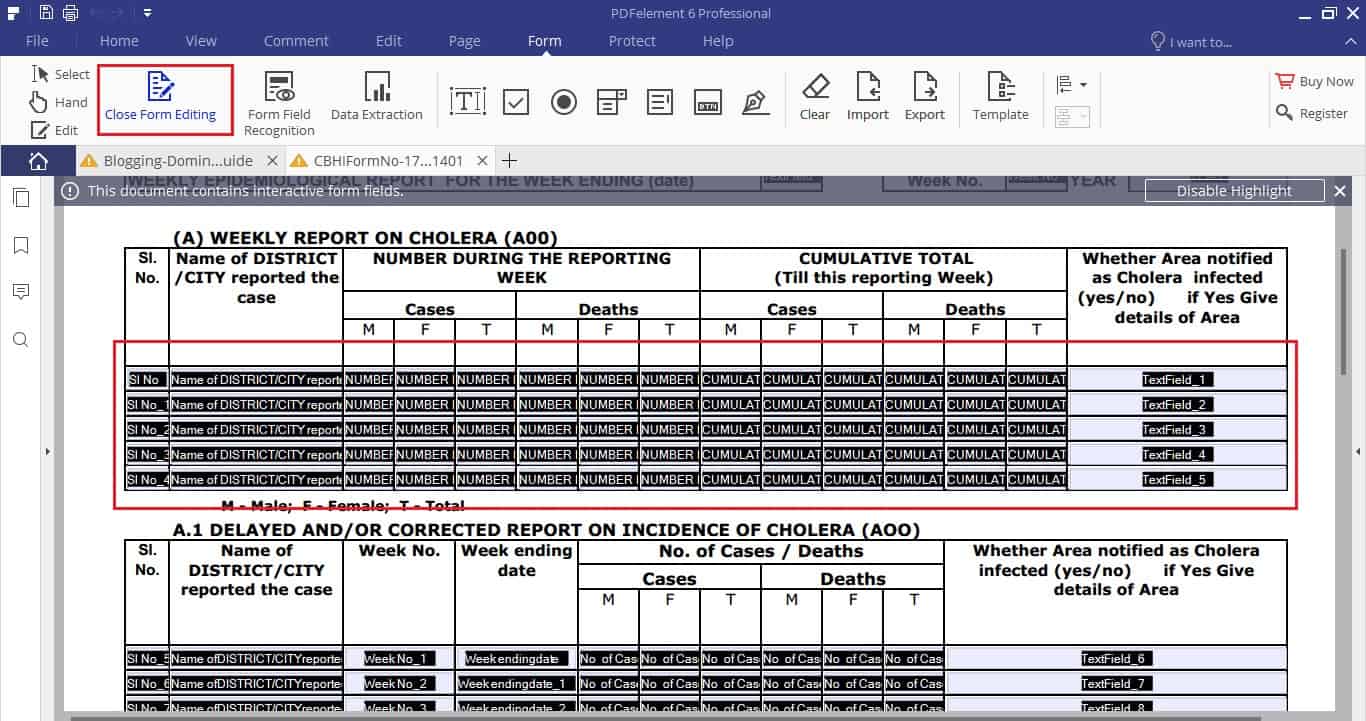 Step 3: The program will highlight the places, which is editable.
Step 4: You can now forward the document to the client or edit them for office uses, which will save you plenty of money.
The interesting part is that when you send the form to the customer, then he or she will only be able to edit, which you highlight, rest will be locked.
3.Convert
Nowadays, many companies prefer other file formats such as Word Doc, Excel and more. PDFelement enables you to convert PDF to Excel, which usually helps a lot for businesses that share information using files.
Step 1: Click once on the "Convert" on the homepage.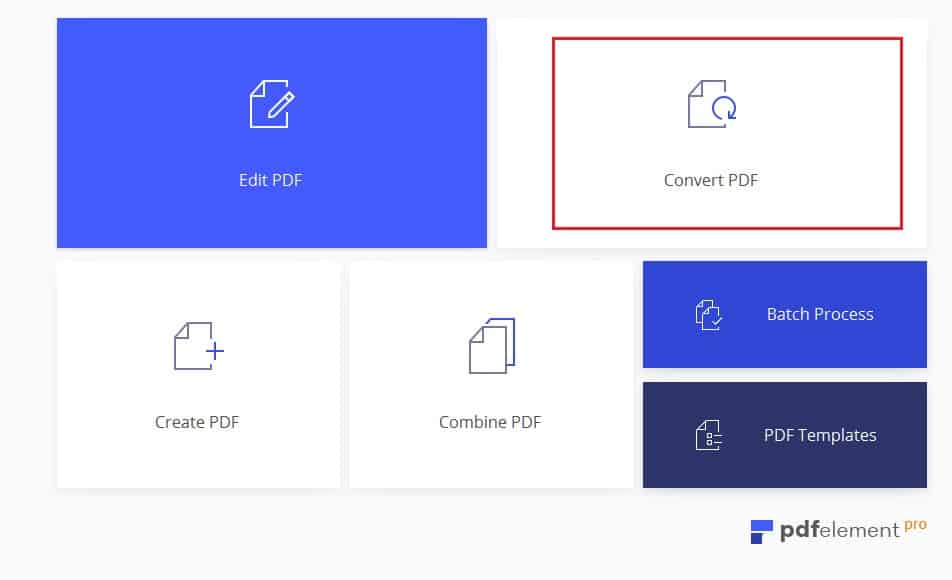 Step 2: A Window will pop-up, and you have to locate the PDF files and select it.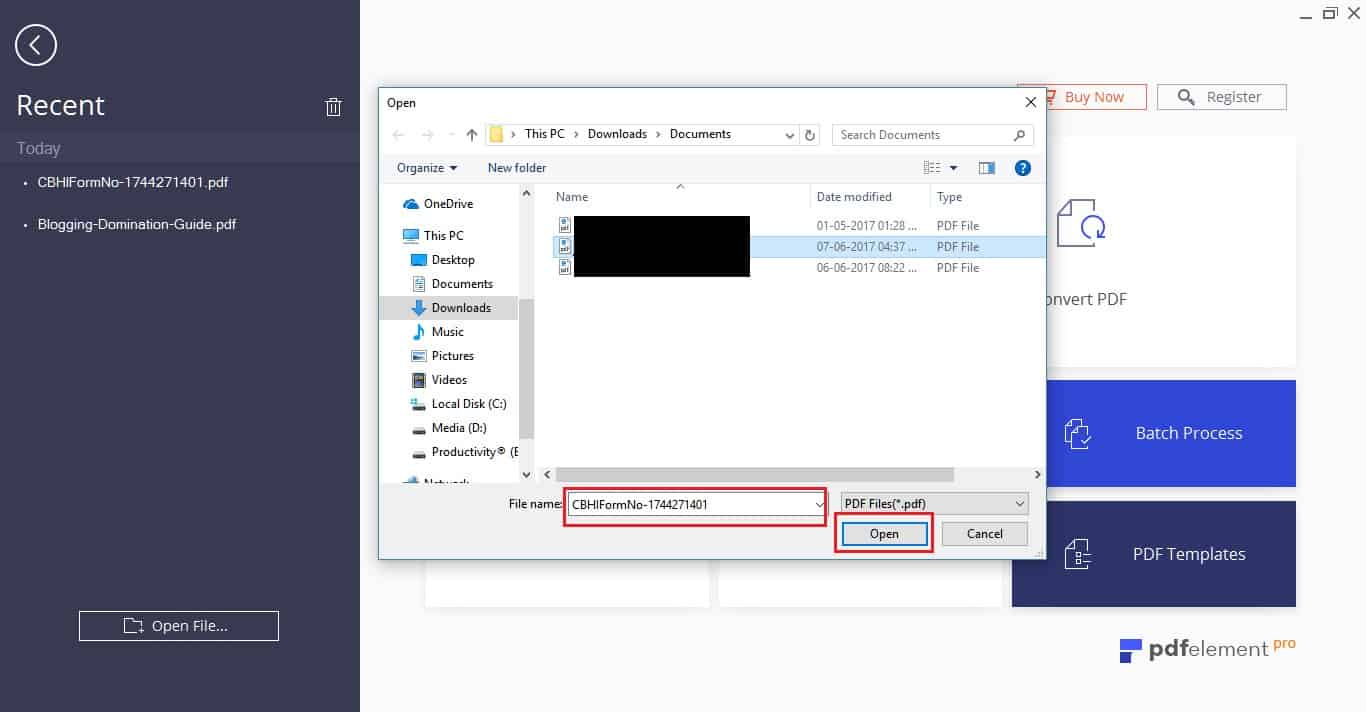 Step 3: Once you open the file, another Window will pop-up asking you, which file format and destination of the file should be saved.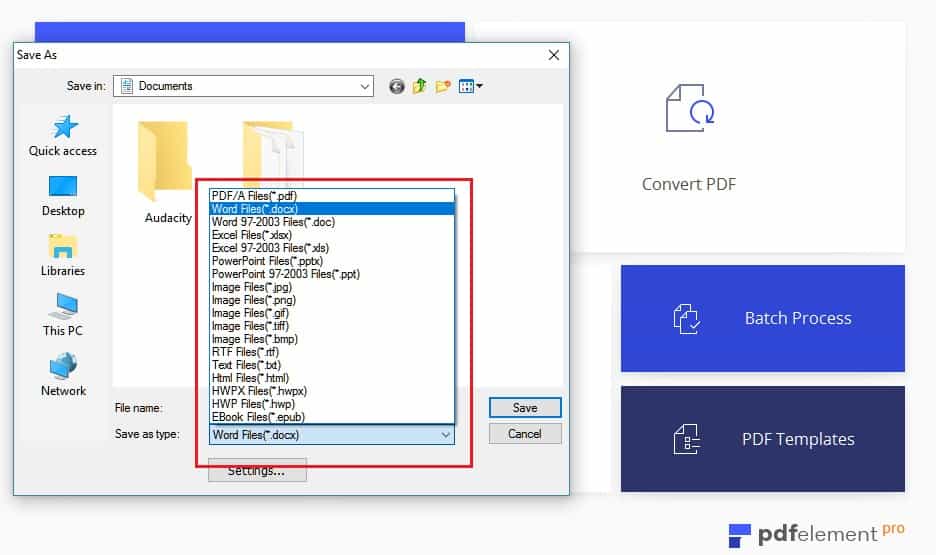 Step 4: We have selected Excel as file format and also chose another folder.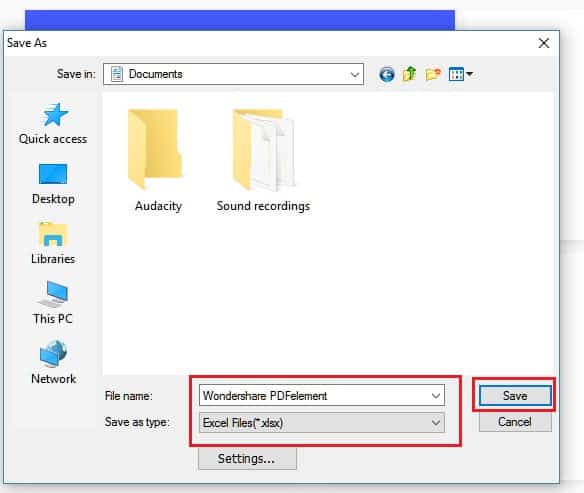 Conclusion
There are several options, and features come with the Wondershare PDFelement 6 Professional, and it does come with a trial-version, so that enables you to test the program for a period. Shoot your opinions and experience in the comment section below.