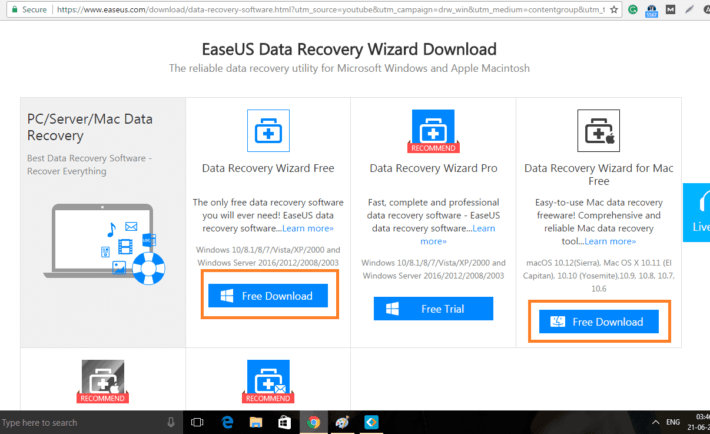 Accidentally deleted the PowerPoint presentation? The presentation in which you worked all weekend. Now you have your big investor meeting tomorrow and not enough time to make the presentation again. Well, anyone would say you are in big trouble which might even make you lose your job. But what if I told you, you don't have to worry at all?  But what bout the presentation? Well , I am gonna give you the file which you have been working for long time.
Here are some quick and easy ways to recover deleted files:-
1) Recycle bin recovery.
If you are not familiar with computers. This is the simplest way to recover your deleted files.
When any file on a computer is deleted, it is sent to Recycle Bin.
How do you recover your deleted file?
Go to your desktop and find the icon with the name "Recycle Bin" and click on it. There are big chances of having a huge number of files in recycle bin.
To find the file that you want to recover you need to go to the top right corner search bar and search for "name of the file".
Right, click on the file and you will see the option of restore. click on it. This will restore your file to the directory where it was saved.
some more info:-
Files that have huge file size will not be sent to recycle bin and will be deleted permanently.
If you empty the recycle bin, all the files in it will be deleted and cannot be restored.
Using Shift+Delete to delete any file will automatically delete it permanently.
Emptying Recycle will automatically delete all files in it.
If you cannot find your file in recycle bin. Chances are, your file was deleted by one of the above ways.
If so, don't worry just move on to next method in which I will show you can recover files that cannot be restored from Recycle bin with the recycle bin recovery.
2) Using EaseUS tool
EaseUS tool is data recovery software wizard which enables you to recover deleted files that cannot be restored by recycle bin.
Using this method you can retrieve your deleted files even from external sources such as USB memory stick, Flash drive, external hard disk etc.
Here are exact steps to recover deleted files:-
Step 1: –
Go to EaseUS and download the software .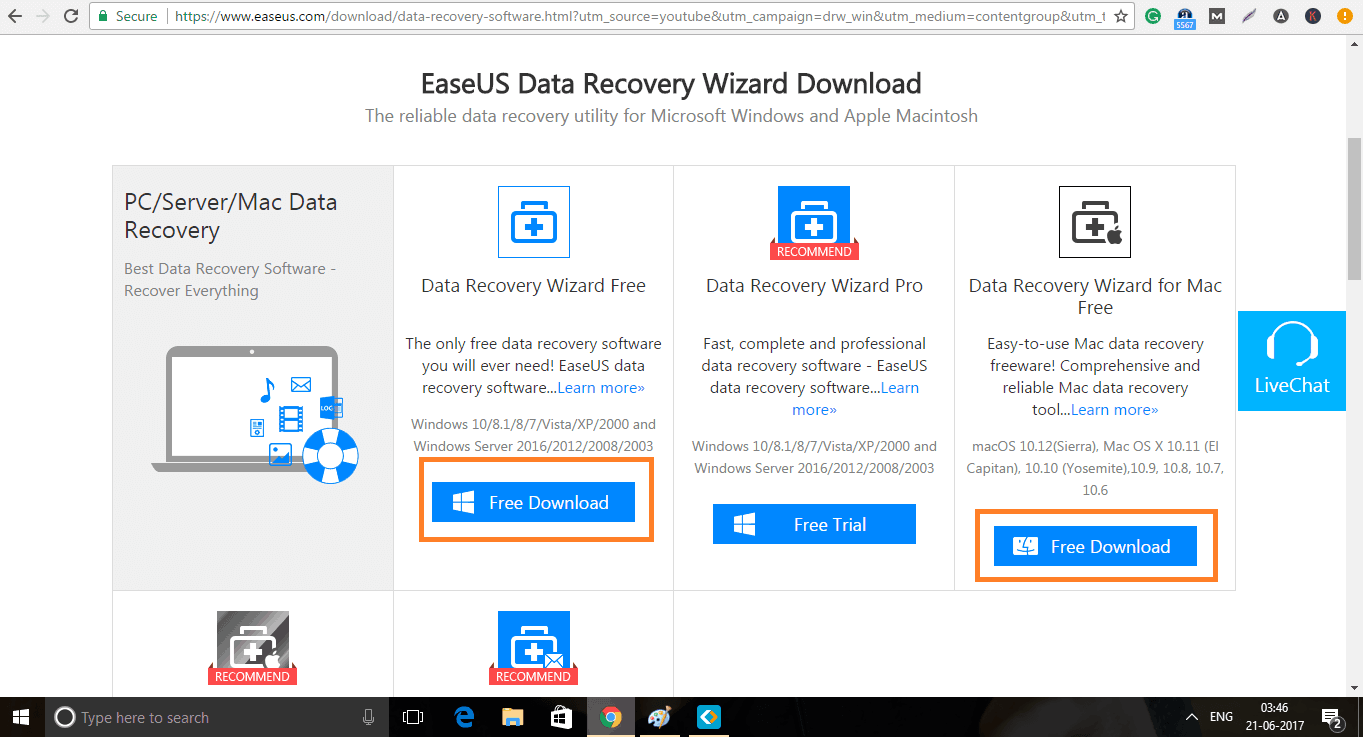 After downloading, install it.
step 2:-
After installing open the software and select the location where your file was deleted or situated. For example. my file was deleted in WINRETOOLS drive so I am gonna select 'WINRETOOLS'.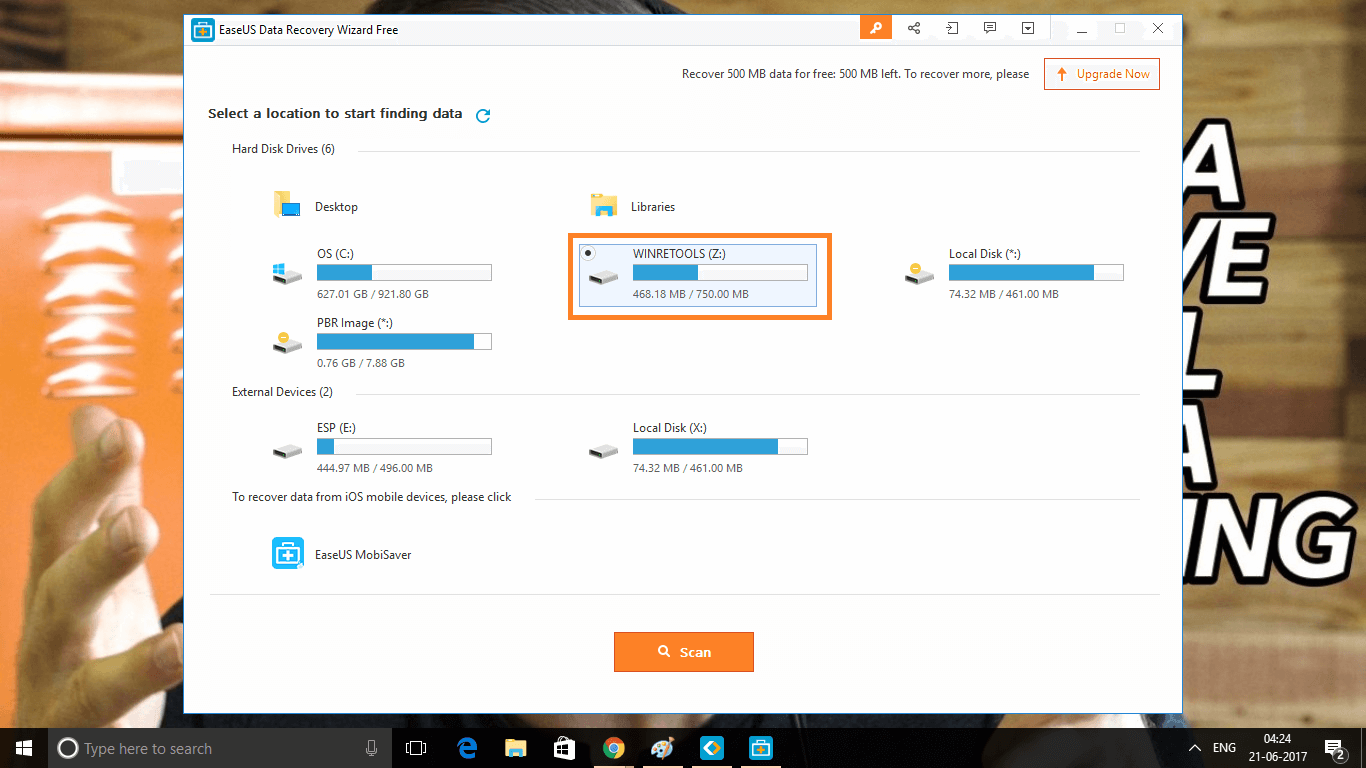 Step 3:-
A quick scan will be initiated. Wait for the scan to complete.
After the scan go to–> Quick scan results.
You are gonna see all the deleted files. Search for the file you want to recover.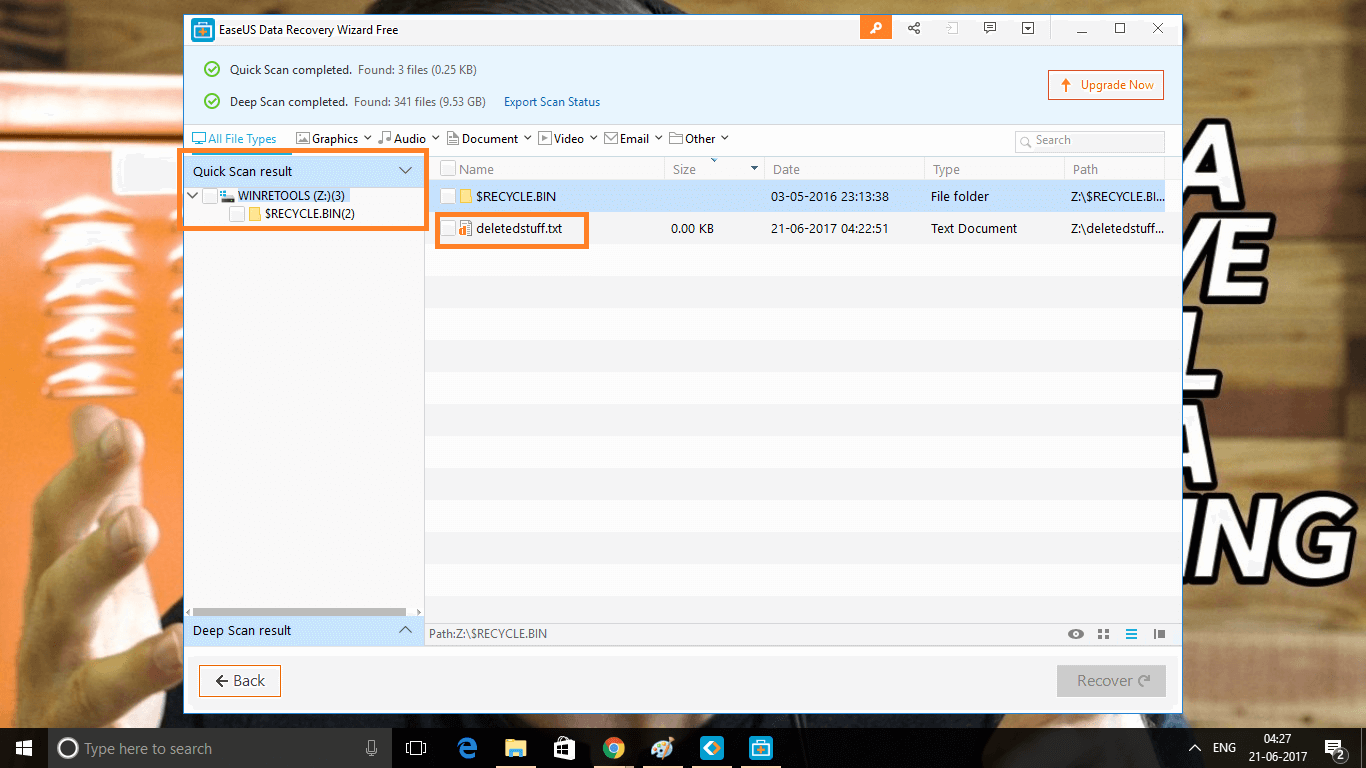 Step 4:-
When you find your file right click on the file. You are gonna see two options.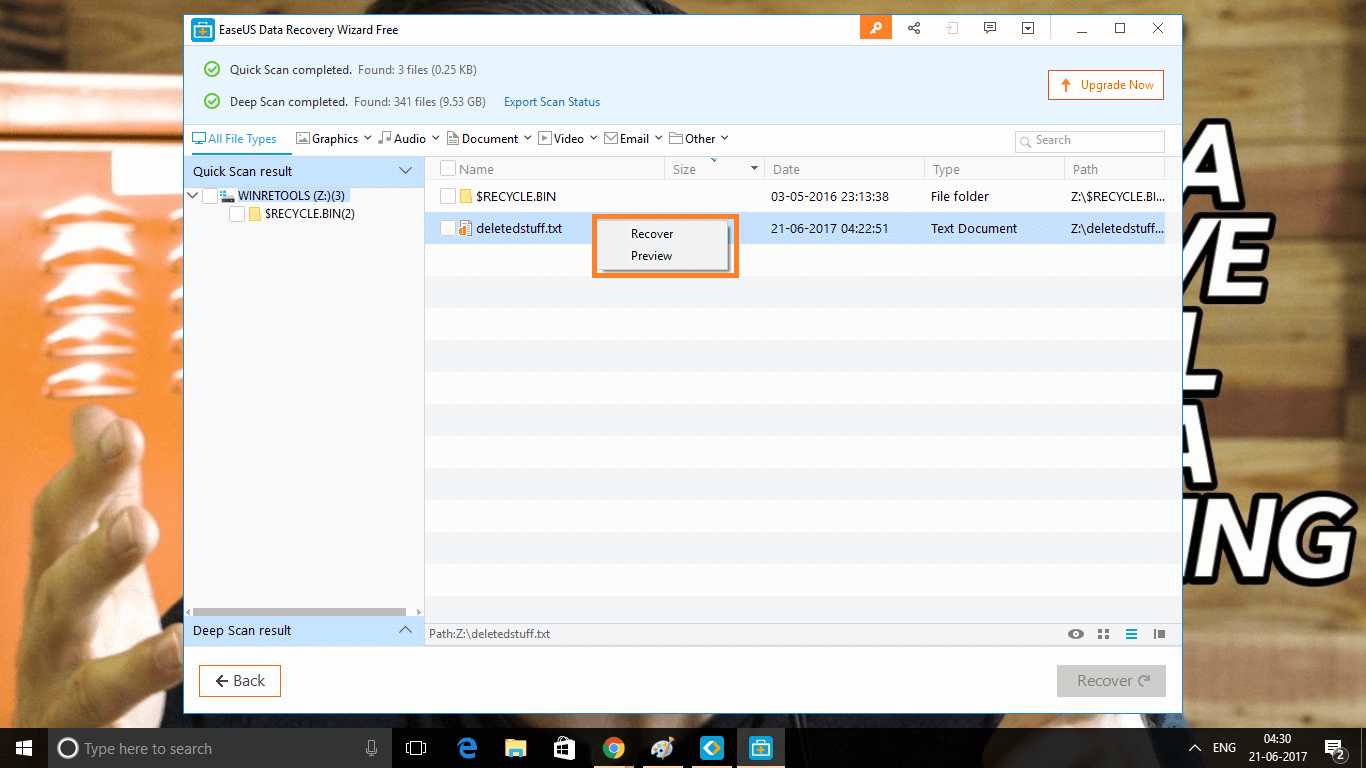 Click on the Recover option to restore your file.
Then you are given an option to save your file in a custom directory. By default, the file is saved in directory 'C:\Program Files\EaseUS\EaseUS Data Recovery Wizard '.
The other option is preview which allows you to preview files and documents before deciding to recover.