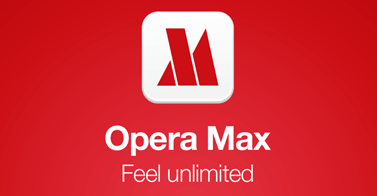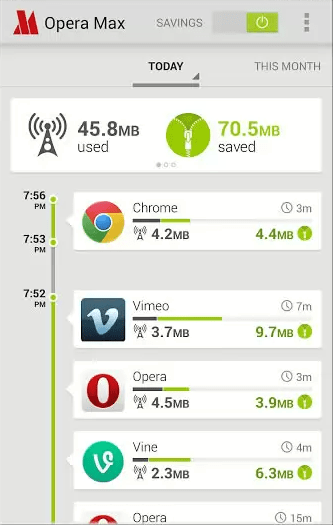 Opera Max VPN has now been rolled out by Opera for Latin America.
Opera Max VPN a quick look
Opera Max is a free android app that lets you to save the unencrypted connection by using VPN or Virtual Private Network to compress images, videos before it reaches your android devices. In doing so you can eventually save your precious mobile data and ultimate savings on your mobile data bills.
Opera Max free VPN other features
The app also lets you to turn off the background data of the apps you find. Also you can restrict apps to use only Wifi.
App availability in 24 more countries
Antigua and Barbud
Argentina
Aruba
Bahamas
Belize
Bolivia
Chile
Colombia
Costa Rica
Dominican Republic
Nicaragua
Ecuador
El Salvador
Guatemala
Haiti
Honduras
Jamaica
Netherlands Antilles
Panama
Paraguay
Peru
Trinidad and Tobago
Uruguay
Venezuela
You may also like to read how it performed in Turkey and India
Note : You may not find much savings with this free app , if you are using Opera Mini browser as the browser itself compress the data before its fed to you. WiFi support also not available.
In order to download Opera Max you can head to Google Play Store where its available as a free download.
The test version of Opera Max is also available as apk