Buying property is a hassle, and it's harder to purchase a house or piece of property anywhere in the world. Readers should have a lot of investment upfront to buy a piece of land, and it gets expensive as you proceed in the main city. But, now you can buy property without paying a single penny and compensate by mining Remint coins.
What is Remint Network App?
Remint app is a cloud-based mining app that allows users to earn Remint coins. Run the Android app and you can earn up to 0.6 Remint per hour, and I will show you a way to earn even more. The founders are trying to create a new line of digital currency that can be used to purchase real estate properties around the world using the earned coins. Of course, it's not going to happen on day one but you have to keep on collecting the coins until it reaches a minimum amount. Let us introduce you to Remint app and how it works.
How to start mining in Remint app?
I want to inform the readers that the app doesn't mine any cryptocurrency, and it is running an algorithm to give you coins. Let me show you how you can earn coins from day one and add even more later on.
Step 1: Open the Remint Network app.
Step 2: Tap on the "Start" button located at the bottom.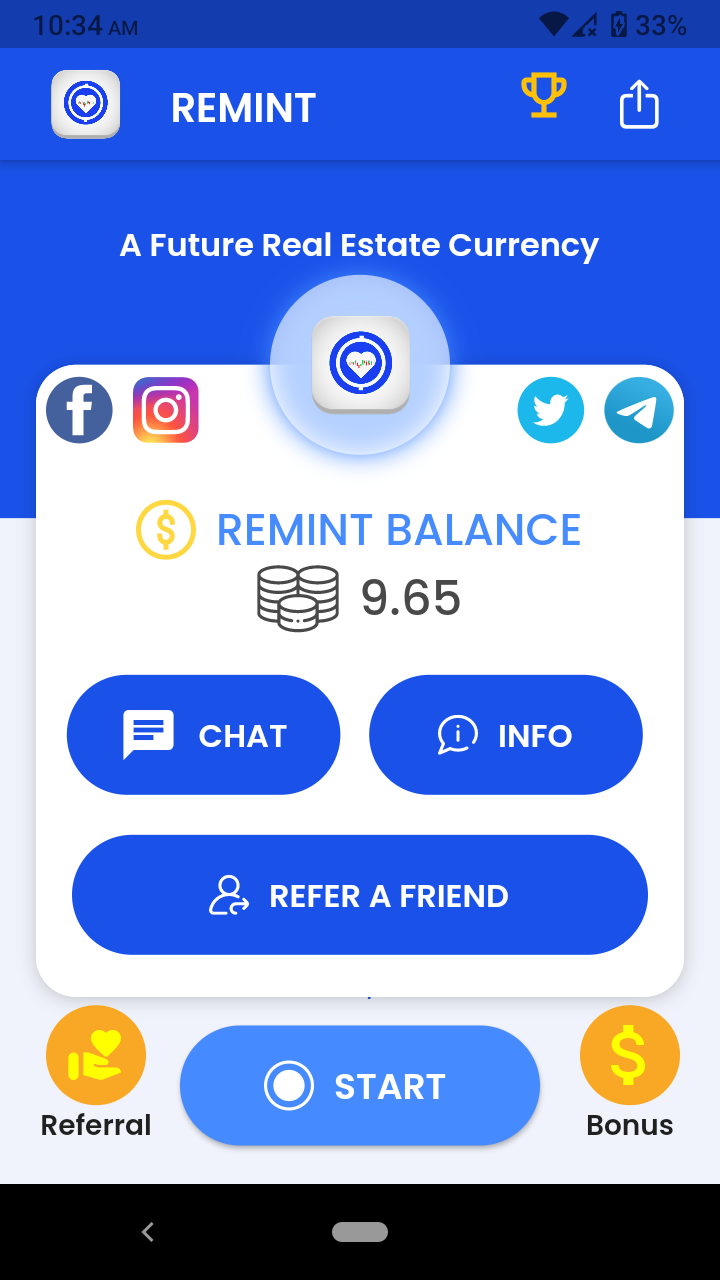 Step 3: The timer starts running, and it will have a 24-hour clock set on it.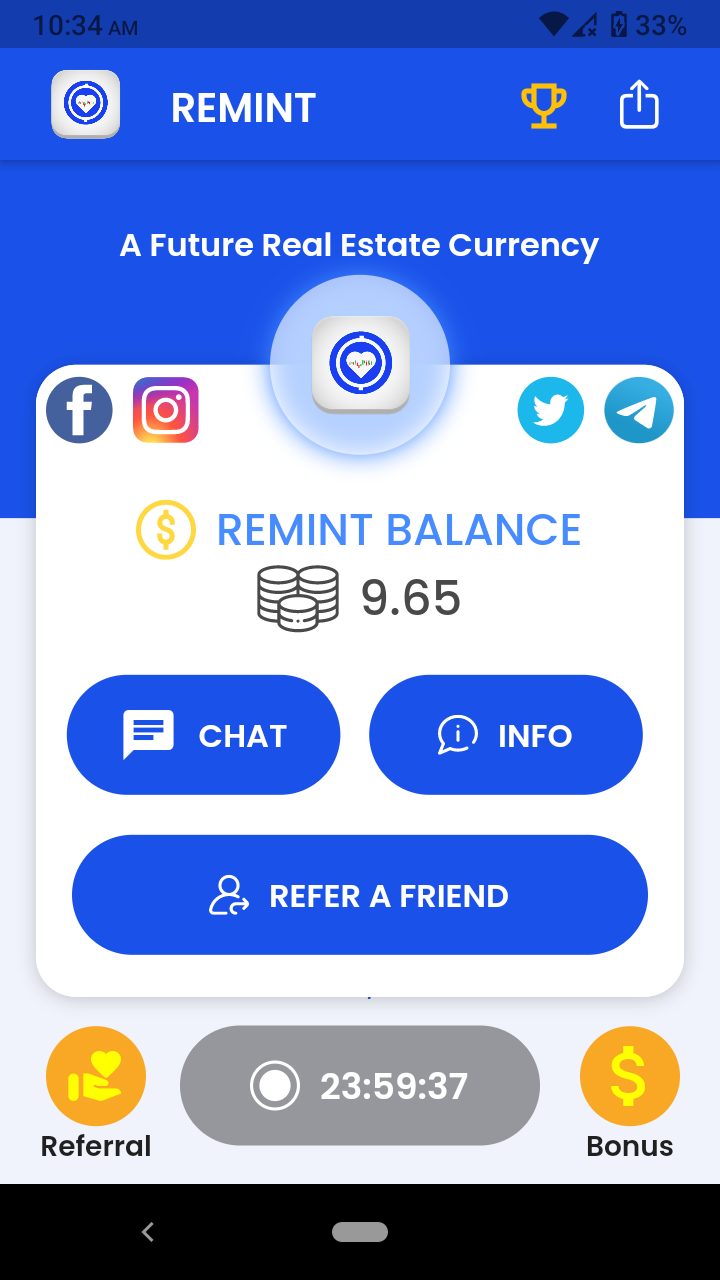 The Android app starts generating coins for you every few minutes and keeps it running in the background. I have shared the battery consumption stats below, and you can determine, whether it is an energy-hungry app or not.
Battery Consumption on Android Device
I have tested the Remint Network app on an Android 10 device, which is polished mobile software.
I set up Remint account and started mining immediately, and then I left it in the background.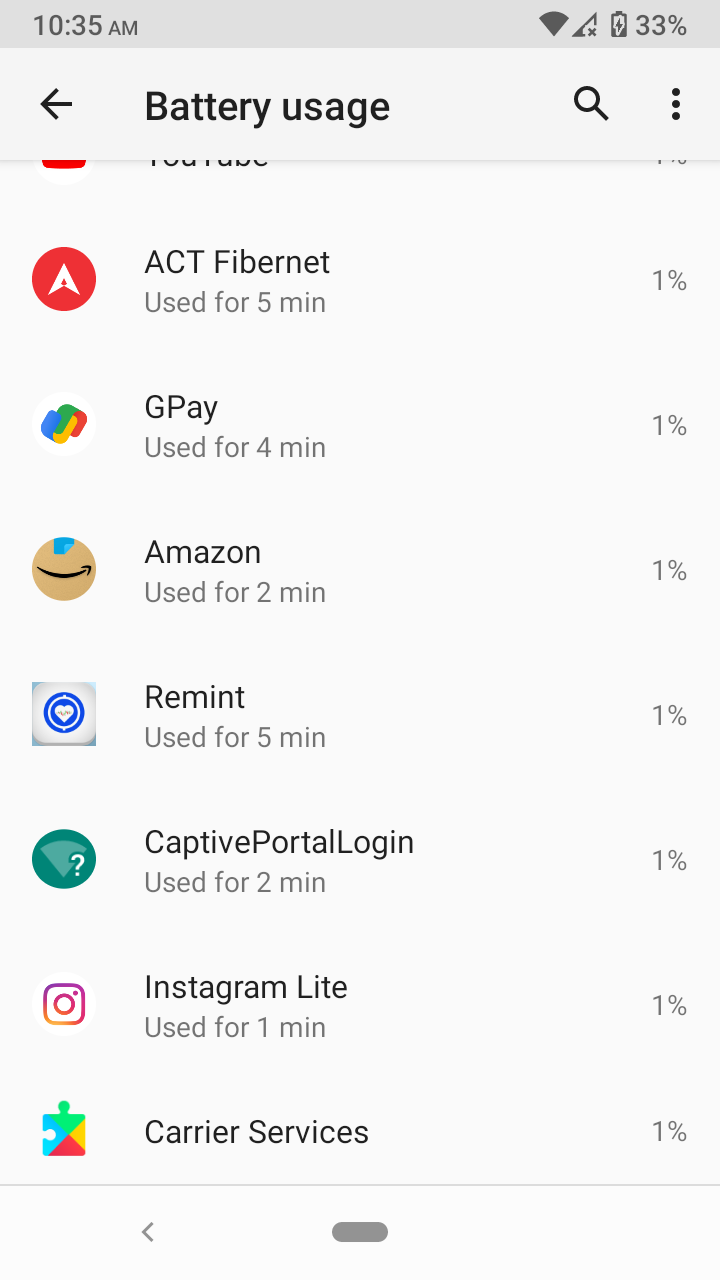 The app consumed a 1% battery charge, according to the Android 10 battery statistics.
The smartphone doesn't have a larger battery and is equipped with Li-Po 2800 mAh battery. In short, the 1% energy consumption is good news for consumers, who need the extra juice to finish more tasks in a day.
How to earn more coins in every few minutes?
There are two ways for the users to earn more coins in a short period. Let me show you how you can do it every few minutes, so follow my lead.
Remint Rewards
Step 1: Open Remint app.
Step 2: Tap on the "Bonus" button located at the bottom left side.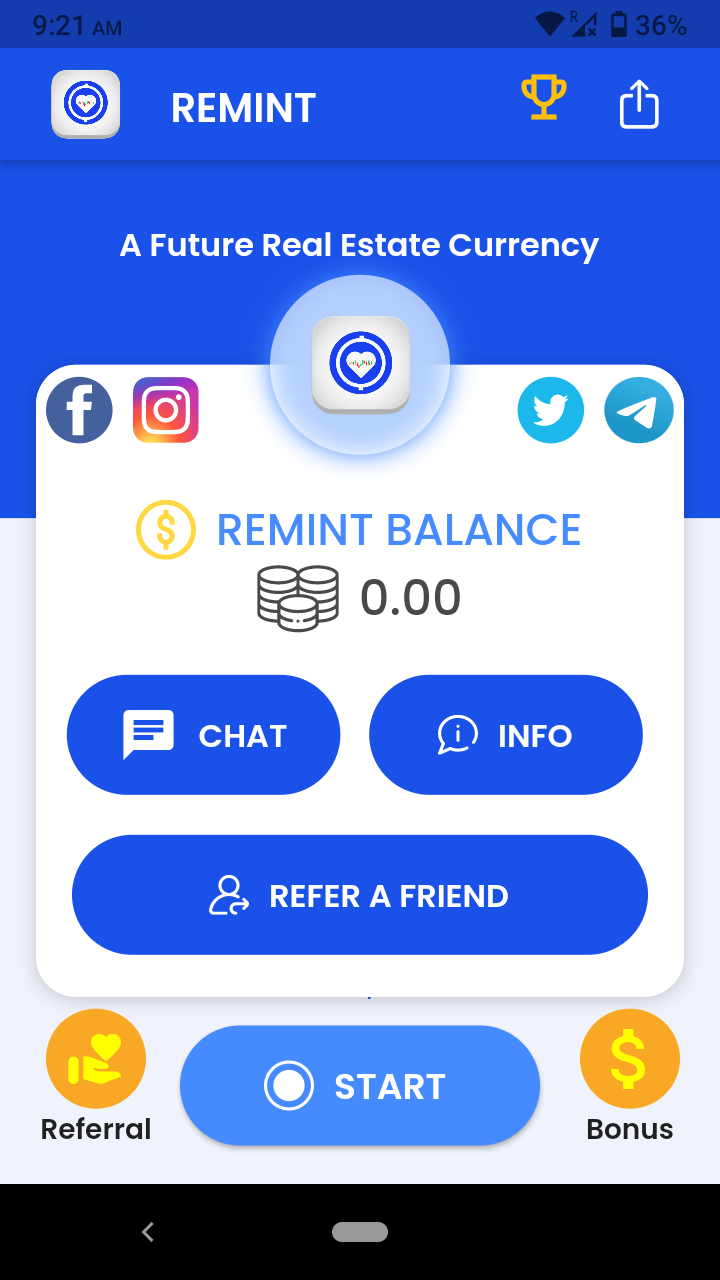 Step 3: I received one coin.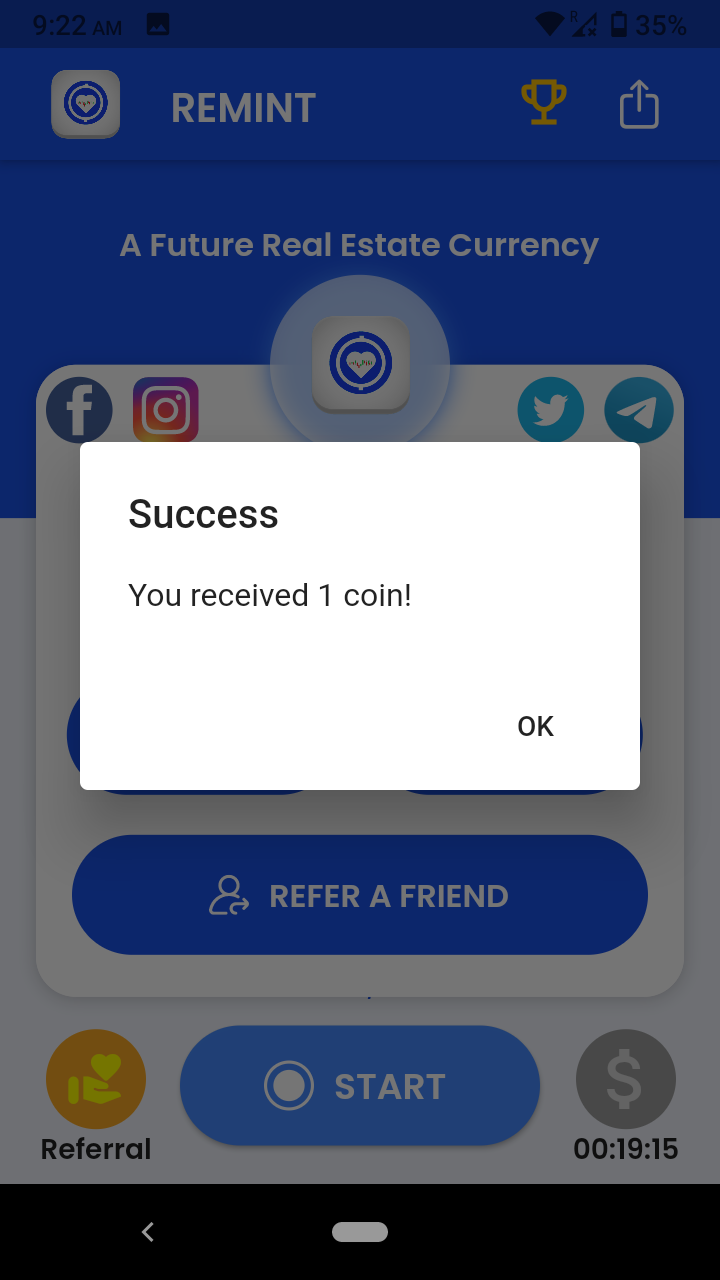 You can repeat the same sequence every twenty minutes and earn one coin.
Referral Program: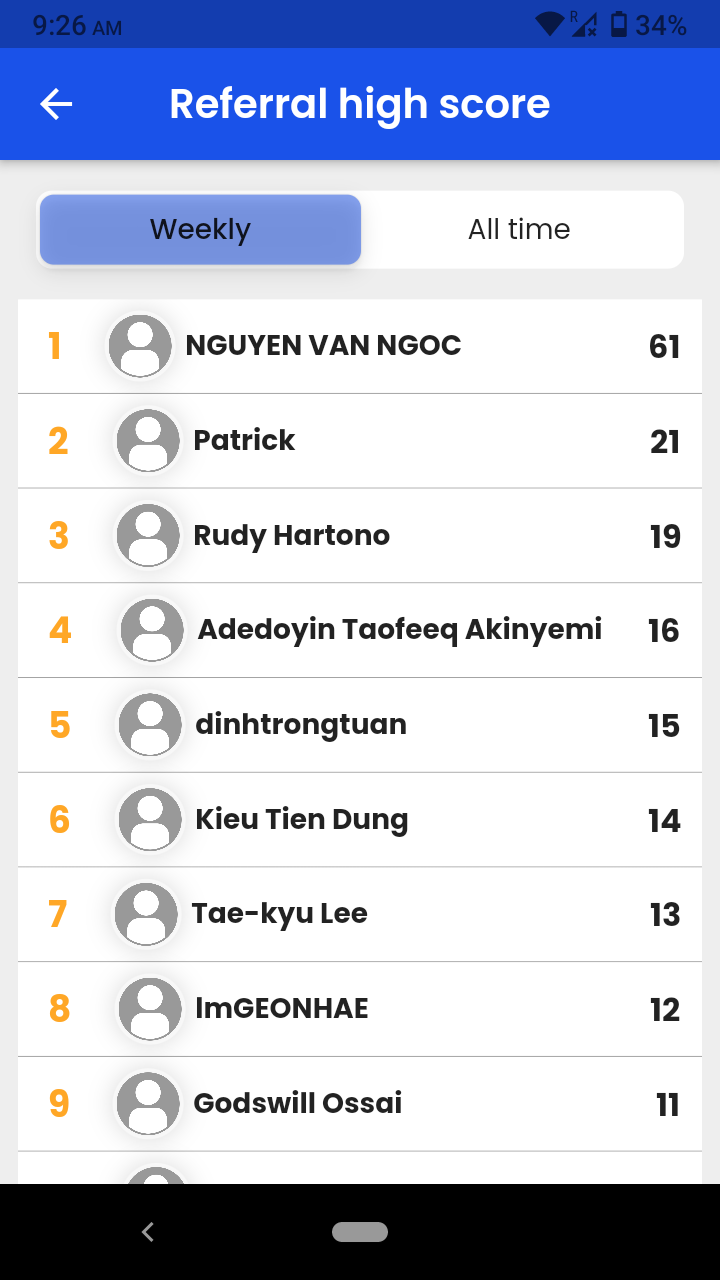 There is a referral program, which aims to bring new members to the platform. You will get a reward for introducing more members on Remint Network, and that's the other way to make more coins. There is a leader board in the app to find out who has invited more members in a period. You can make it to the leadership board by inviting new members and take the top spot.
Global Chat
You can talk to like-minded people on the platform and connect with other members. Remint Network app has a Global Chat feature, where any registered member can leave a text and communicate with others.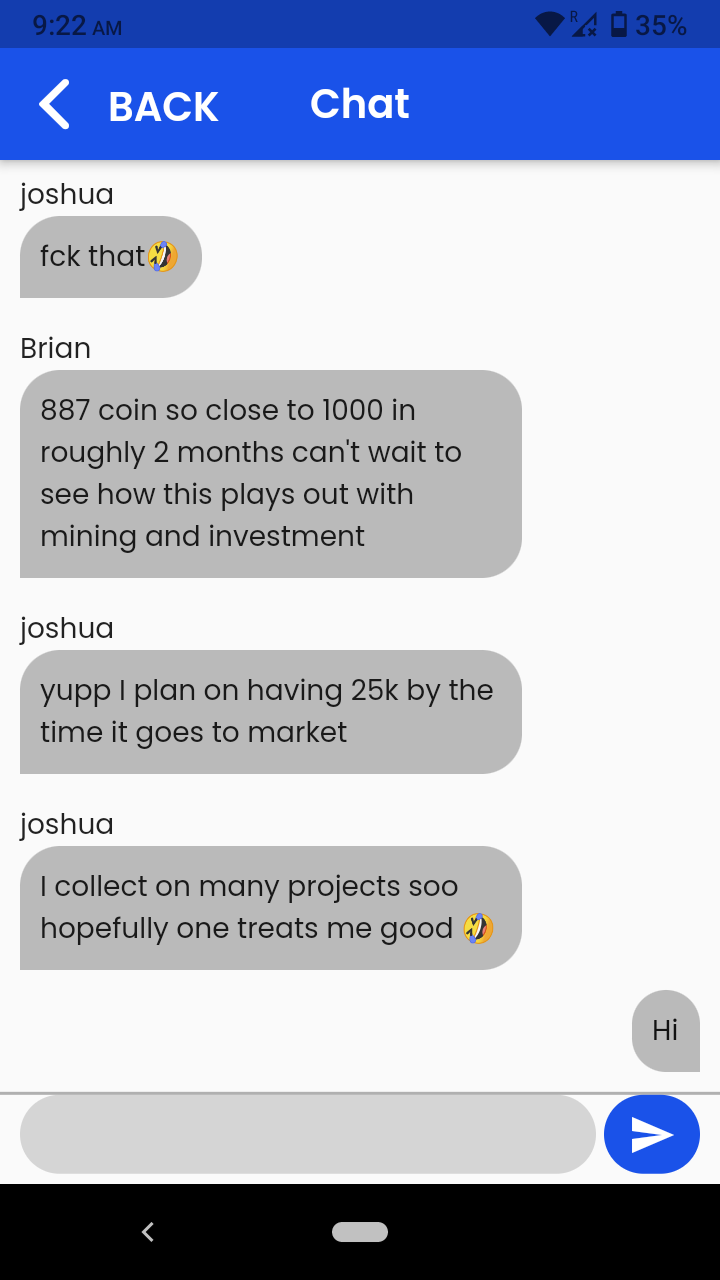 The active chat will give you lots of information on the platform and have a fun conversation with other members. I have asked hard questions out there, and no one removed it and received replies instead.
Annoying Remint Parts
Yes, I faced a few annoying elements while using the Remint Network app, and I want to give you a quick look at it.
Notifications:
The official developers should work on limiting the number of notifications on Android devices. I had five notifications from Remint Network app in an hour, and that is a big number. Fortunately, we have Android giving us maximum control over the notifications and bring some peace to the mind.
Advertisements: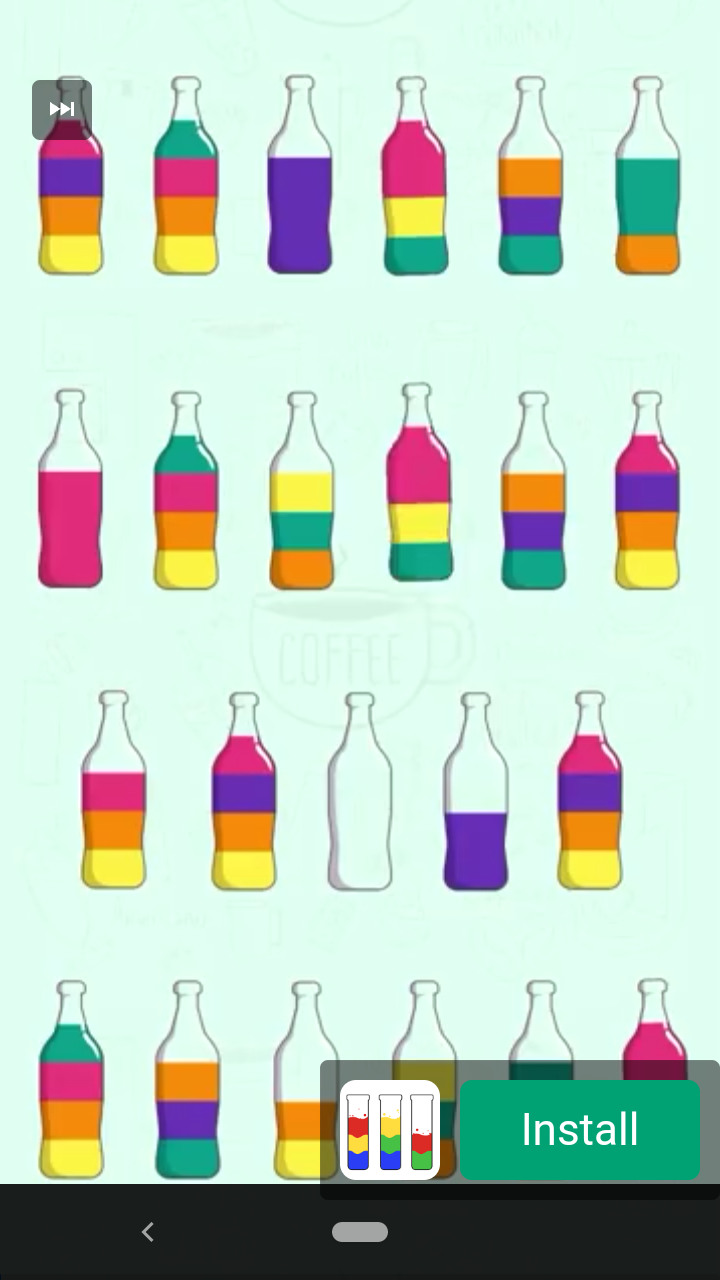 There are too many advertisements in Remint app but it is coming from Google Ads, so I'm not worried about sketchy ads. Nonetheless, video advertisements are annoying because I had to wait for 30 seconds for it to end and additional 10 seconds for the close option to show up on the screen.
Bottom Line
Remint Network app brings an interesting offer to the table, and we have to wait until Phase 4 is implemented in 2024. But Phase 2 will allow the users to withdraw the coins and start using them in real-life applications. Let us know what do you think about Remint coins and their infrastructure in the comment section below.