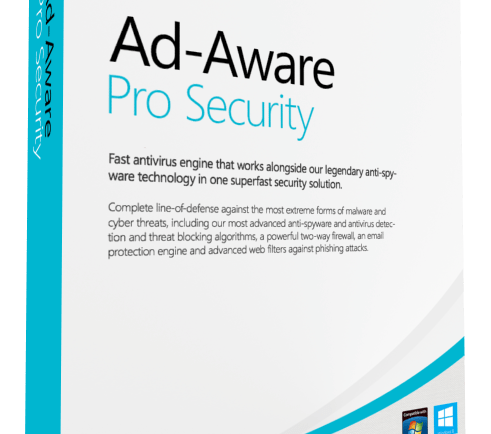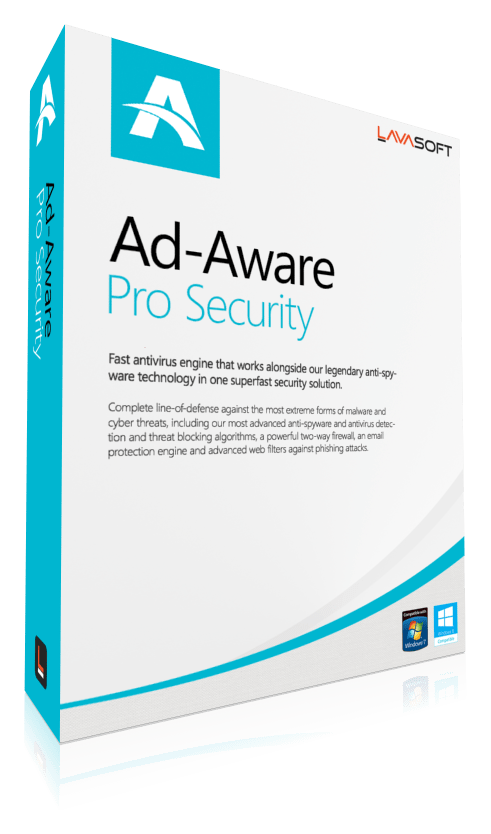 When it comes to protecting our pc against virus, spyware, adware, phishing and drive-by downloads, we usually stick with the major ones that we have heard even though there are other protection software that gives a good value for money. Ad aware pro security 11 is one such tool.
Lavasoft is the original anti- malware company, creating award- winning, free security and privacy software since 1999. With more than 450 million downloads, its flagship product Ad-Aware has blocked and removed billions of threats, saving consumers from all forms of attacks and malware – including viruses, spyware, adware, phishing and drive-by downloads.
Ad-Aware Pro Security 11 is a paid upgrade to Ad-Aware Free Antivirus + and provides lavasoft most advanced anti-spyware and antivirus detection and threat blocking algorithms. It adds a powerful two-way firewall, advanced protection and real-time email protection to your Ad-Aware Personal Edition.
Ad-Aware Pro Security 11 is available in the following languages: English, German, French, Spanish, Italian, Simplified Chinese, Georgian, Russian, Portuguese, Polish, Hungarian & Ukrainian.
Ad aware pro security 11 set up
Unlike any other security tool this software can be installed without removing existing antivirus or security tool. But in doing so will turn off the real time protection that this spyware removal tool offers, which means you have to manually scan each area separately. Other thing is the installation of browser toolbar which will integrate with popular internet browsers like Mozilla Firefox, Google Chrome and Internet Explorer. The toolbar show website ratings, set default search engine to Lavasoft SecureSearch and blocks malicious domains. Its up to you whether to tick or untick this option during the installation.

Like other antivirus it should be also downloaded with the online installer which is available from here download link
The installation file is around 100MB and the first update will download around 200MB of virus definition which is usual for most of the security tools. After all this you are good to go.
Whether you are new or pro user ui of Ad-Aware Pro Security is simple and easy to understand with 7 tabs on the side bar which gives you a quick access to necessary functions.
Ad aware pro security 11 features
Powerful two-way firewall : Ad-Aware Pro's two-way firewall complements and enhances the protection offered by a router, providing more robust security than Microsoft's built-in Windows Firewall (which only checks incoming traffic) by monitoring which applications are attempt­ing to send data out (outgoing traffic).
Fast Scanning : To our amazement, this part outsmarted many of the other free anti virus with blazing blazing fast scan without taking much of the hardware resources. In short we can say that it won't slow your PC.
Real-time email protection : Attachments are the one thing that comes with many of mails ad aware make sure that its scanned for malicious behavior before its  downloaded.
Gaming mode : This mode makes sure that you are not disturbed without compromising security when we play games or during watching movies. Ad-Aware was the first free antivirus program to include a game mode.
Safe browsing : This malware fighter tool also make sure that you don't visit any bad or malicious urls. The Safe Browsing engine constantly checks sites against a constantly updated list of reported malware infected sites. The list is updated every 5-20 minutes and provides real-time browsing protection against the latest web-based exploits, from back door Trojans to exploits and phishing sites.
Download Protection : The most ever wanted feature if you are a constant file downloader from various peer-to-peer networks because there may be some hidden piece of file which may be malware so without having a protection software you will really taste the file.
External storage scan : It is not necessary that your friends also have high end protection like yours so its better to make sure that external storage devices that you plugin in are checked thoroughly. Ad aware external storage scan helps to over come this problem with ease.
Advanced Protection : Ad-Aware Pro's intrusion prevention technology (HIPS) identifies malicious activities, logs information and attempts to stop unusual behaviors that are identified as harmful. HIPS continuously monitors the system and blocks threats coming from the network, the PC or the Internet from attacking Ad-Aware itself and disabling its protection filters.
The normal cost of Ad-Aware Pro Security 11 is $36 but for the readers of this blog Lavasoft has agreed us to giveaway 10 Genuine license numbers of Ad-Aware Pro Security 11 free for 10 lucky winners.
Rules
Do note that you need to like our Facebook fan page as well as Tweeting this post from the rafflecopter widget is only counted as a valid entry.
Winners will be chosen at random.
The more you share on twitter on each day from the widget better your chance of winning.
Crawlerguys reserves the right to change any rule, at any given time.