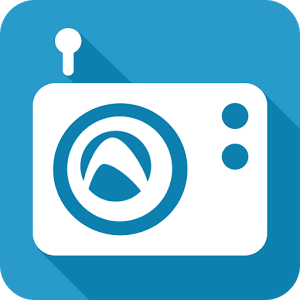 Audials Radio app is one of the best available in the market. It covers more than 80,000 radio stations and is having more than 100,000 podcasts of different genres. The most exciting thing about it is that it is available for all types of platforms like Android, iOS, and Android. Even its website is also very good. Audials is a free service which is having many features. Let us discuss all the features of it in details in below part.
Features of Audials Free Radio Player
There are many features of Audials and here are few of those have a look.
1. It covers more than 80,000 radio stations which include major radio stations of the East Coast, Midwest, South and West Coast. It includes some top UK Internet Radio Stations like BBC Radio 2, BBC Radio 4, BBC Radio 1, Heart, Capital FM, BBC Radio 5 live, Classic FM, KISS, Smooth, talkSPORT, etc.
2. There is very easy to find out the desired radio stations just enter the name of the artist or enter the name of the radio station. The interface of the application is very good to do that here is a snap of it have a look.
3. Audials comes with inbuilt radio recorder through which users can easily record their favorite music through a single click. Users can also easily check saved music and can play them very easy.
4. Users can easily move saved music files to cloud systems or SD cards.
5. Audials can also use as an alarm clock. Just use Audials can get wake up with your favorite radio station.
6. Audials covers more than 100,000 podcasts of different genres like Entertainment, News, current affair, comedy, tech reviews and much more.
7. Users can easy cast Audials using Chromecast and Airplay. Users can also synchronize it with a computer wirelessly.
How to use Audials?
Here is a quick and small guide which would help you to understand the working of Audials.
1. Opening the app for the first time user will get the following screen.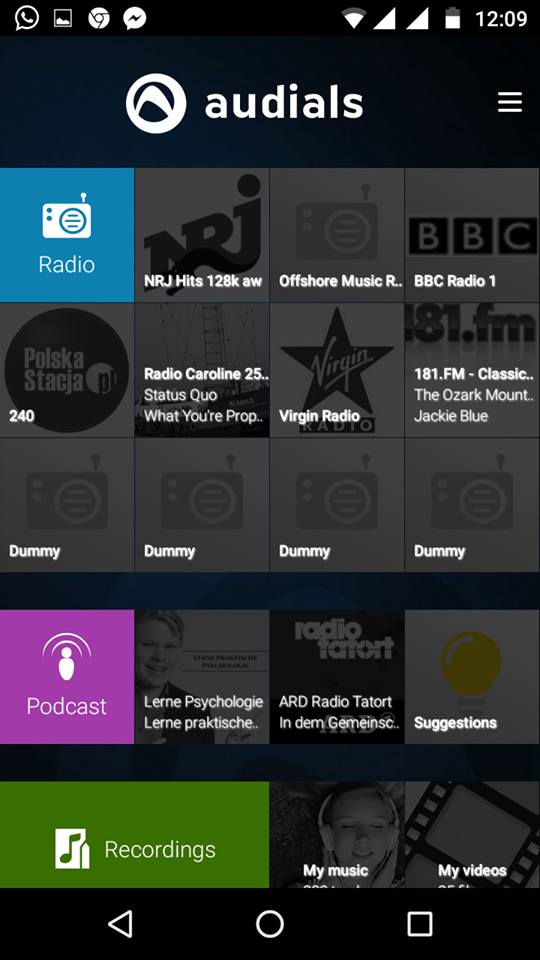 2. Click on radio and you will get the following screen. You can even search for you desired radio station with quick search option available have a look.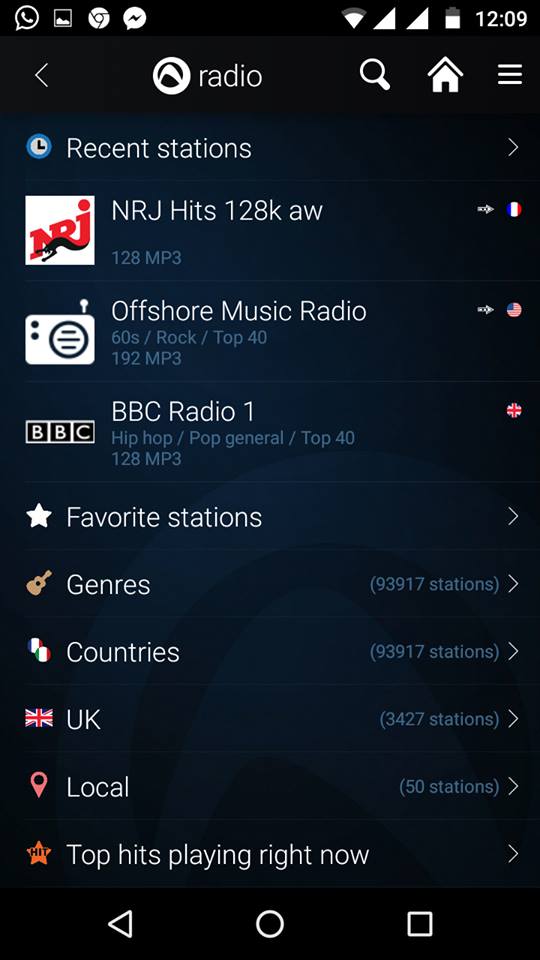 3. Just click on a result and start playing radio station. You can record music anytime here is a snap of it have a look for more idea.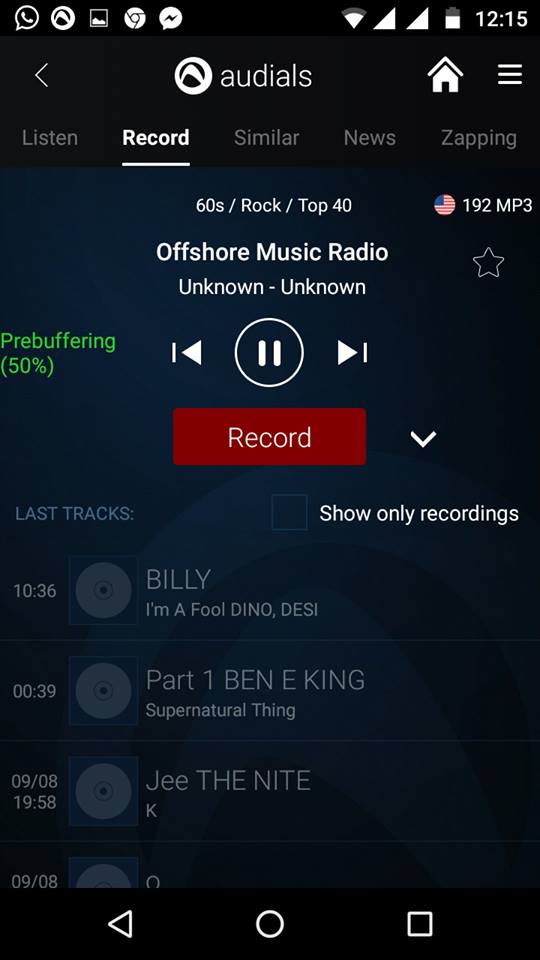 4. You can also access various podcasts by clicking on podcasts option.
5. In recording option, you can see saved audio files.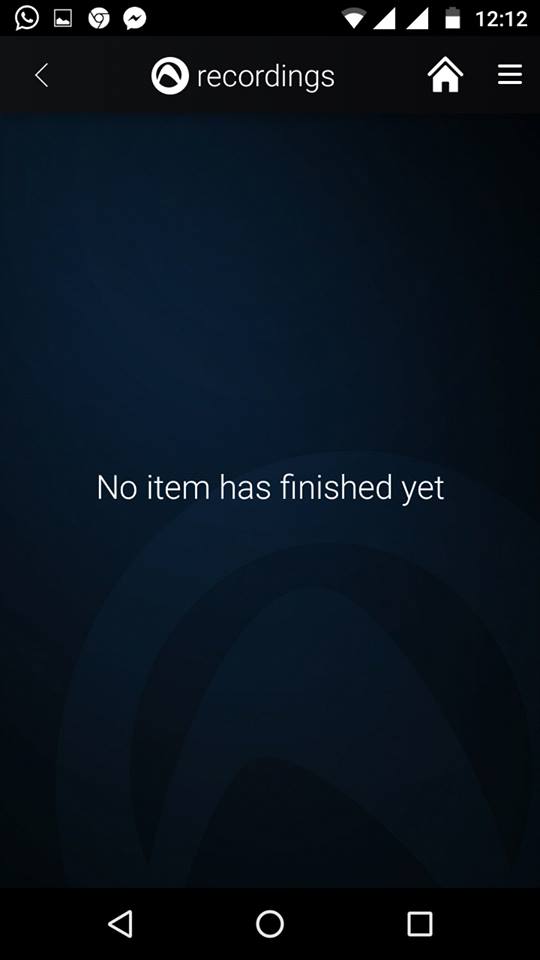 6. In order to transfer data or to connect with the computer you have to sign up however it is very easy to do so here is a snap have a look for more idea.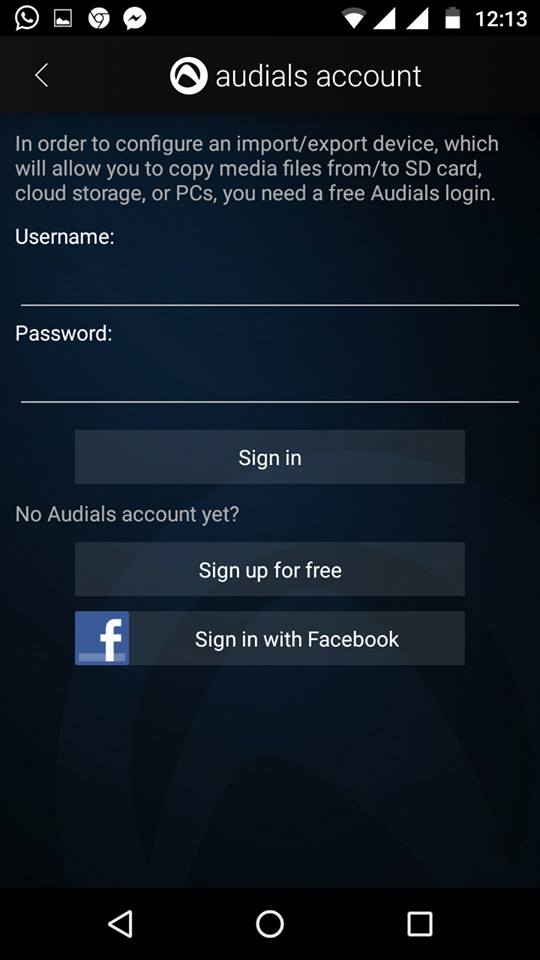 Final Words about Audials
There are many things to be discussed about it and will discuss all these things in the later post. But to help you more we are giving some plus and minus points which we will help you more. Read these points carefully and take actions accordingly.
Plus
We are giving some positive points about the Audials read these points carefully.
1. It is a free radio app which covers more than 80,000 radio stations and it also offers more than 100,000 podcasts.
2. The Audials app is available for all platforms which are very good.
3. Audials smartly adapts every amplifying system or headphone.
4. It also supports Airplay and Chromecast unlike other radio apps.
Minus
There are some issues associated with it, and you should know it.
1. No Twitter or G+ login.
2. I think if there was a bit rate selection for recording it could have been better.
As it is a free app, you can go for it. In fact, its size is also very good it is a compact app having less than 10mbs of size. It is one of best radio app in the market and if you are having any doubt about it you can check its rating and number of downloads in PlayStore. Try it once and share your experience with us. In the case of any doubts, please write to us thank you all.