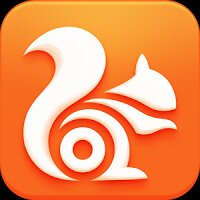 Ucweb released its stable version of the mobile browser UC Browser 9.7 almost a month ago which had new features like quick incognito mode activation, complete zoom for all Web pages, faster address bar access.
Good news for those who use ucweb browser for surfing the net, ucweb just started to test the new improved version of their Web browser for android called UC Browser 9.8.
What features comes new in UC Browser 9.8 for android from ucweb ?
Smoother Browsing – The browsing experience is much more smoother than previous.
Less Memory Usage – By keeping the memory usage low the stability is improved.
Storage Space Reminder – This feature will display your phone available memory so you can keep an eye on the size of the file whether it will exceed your available space or not.
Optimized Menu – Menus are now simplified which helps you to get the desired function quickly.
Smart Website Search – As soon as you type the keyword in the search bar it automatically predict the website url.
Do note that as this is a test version,  you may find some glitches. If you want to test this build of UC Browser 9.8 for android from ucweb you can head to this thread given in the UC forum for downloading UC Browser 9.8 .Apk
System requirements : Android 2.2 and up
Update : UC Browser 9.8 is out of the test version and stable version is available for download from Google play and direct .apk is also available