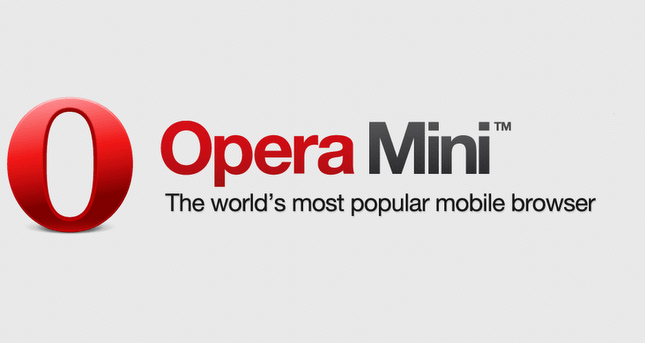 Opera releases stable and updated version of mobile web browser for Android powered devices called Opera mini 7.6 . Opera mini is the best browser for android with its data saving feature like off road or turbo feature that comes in the desktop version. The data saving feature which is enabled in Opera mini lets you to save the data on unencrypted connections by passing the data through Opera data compressing servers which compress the images etc. The data saving feature of opera mini also lets you to save money by using only less data or bandwidth if you are on a monthly data cap plan.
What features come new in the latest updated version of Opera mini 7.6 for android ?
The big feature that comes in Opera mini 7.6 for android is that it lets you to save some more data by download big files when you are on Wifi network. Working, consider if you are trying to download a file more than 15MB in size with Opera mini 7.6 android web browser, the browser automatically ask you with a popup " Would you like to start downloading it when you are connected to a Wi-Fi network ? " You can either hit " Wait " for downloading over wifi or " Download Now " to download the file by buring your mobile data.
You may also like : Opera mini 8 for Java and Blackberry
The next big thing about opera mini 7.6 is that Opera started to test its " Discover feature " in various regions which gives you top stories from various category namely arts, health, entertainment, technology, travel etc. Discover feature will be available in the these countries
India
Indonesia
Russia
Brazil
Vietnam
Turkey
US
South Africa
Ukraine
Mexico
Bangladesh
Nigeria
Other improvements in Opera Mini 7.6 for Android
Swipe gestures in Discover
Support for HTML5 video
New installation screen
An option to opt-out of Google Analytics
Support for Indonesian locale
Various stability fixes
Opera Mini 7.6.1 latest version is now available as an update to the previous version of the Opera Mini
Various improvements in Opera Mini 7.6.1
Fixed issue when download remains suspended regardless of turning on WIFI
Fixed issue when suspended downloads are not resumed when opera is in background
Fixed issue where manually resumed download is treated as automatically started
Fixed issue with flickering while loading some pages
Improvements in Opera Mini 7.6.1
Improved Korean translations
Various stability improvements
7.6.1 version is now updated to 7.6.2 with the following improvements and fixes
Now you can see high quality images in speed dial
WiFi logic queue has been improved
German localization improved
Various stability improvements
To run the mini version of Opera you requires Android 1.5 and above
Download Opera Mini 7.6.2 from Google PlayStore