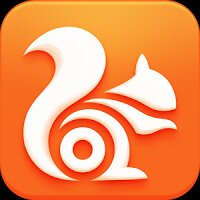 UC browser from ucweb is one of our favorite mobile browser for surfing the web. Due to its simple ui and loads of features, it is one of the top internet browser for smartphones running android os. Other than android UC browser is also available for phones running java,windows etc.
Now android users of this cool browser can update their old uc browser to fresh package UC browser 9.7.0.398 which comes with new features and with some improvements .
What features come new in UC browser 9.7.0.398 from ucweb ?
– Activation of incognito has been made quicker
– Now all types of webpages are supported with complete zoom
– Loading of images is now smarter according to your connection
– Now it's possible to switch gestures on and off as you wish
– Fast Address Bar Access, bring out the Address Bar with just a tiny slide
Other features of UC browser 9.7 from ucweb
– By compressing webpages on the server, pages now load faster
– Addons are another great feature of UC browser from ucweb
– Auto reconnection and cloud downloading is an added advantage
– With the help of autopager the next page is automatically loaded in the background
Download UC browser 9.7.0.398 app for android from official website
Download UC browser 9.7 from Google play store