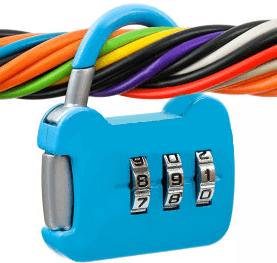 Privacy, banning of certain websites and services is main concern when your digital life is taken into account. And many of us are searching for how you can override it and access the content you liked without any limitations, a simple and quick solution is by using VPN or Virtual Private Network. Practically there are many VPN service providers around the globe offering there service with different protocols that comes with pretty much different price tags. But what most of us need will be a VPN service at an economical price offering unlimited bandwidth etc. It seems like CactusVPN one of the top VPN service provider fits your pocket as they were first major provider to offers all the 5 VPN protocols listed below
SoftEther
SSTP
L2TP/IPSec
OpenVPN
PPTP
You may be knowing last 3 protocols, so we give a quick overview of the first two offered by CactusVPN.
SoftEther a new VPN protocol that you may not see with other providers offers you excellent speed with VPN just as good as like you are connected to internet directly. It's also secure as Open VPN. SoftEther's encryption, decryption and authentication are all based on OpenSSL.
SSTP this VPN protocol offered by CactusVPN helps you to use VPN technology even if they are blocked in your area.
CactusVPN features and economic VPN plans to choose from

Customer support is the one important area you have to check before buying any service to find what's the response time and knowledge of the agents. So far CactusVPN provided us prompt answers for our technical and presales queries via email in a timely manner and we are pretty much happy about this.
Do these guys keep a log on what you do ?
Here is a direct scoop from FAQ section
For our VPN and Smart DNS users we keep only connection logs* for 3 days for troubleshooting. But we assure you:

We do not track and do not know about what you're uploading/downloading while using our services, and there are no logs including this information;
We don't know or register sites you are visiting;
We do not track which applications you use.

All our customers personal data is totally confidential and is not shared, shown, used or given to any other party under no condition and no exceptions.
* Connection logs is information about your connection time and does not contain anything about what kind of traffic did you do and what did you visit.
What about security offered and which protocol you should choose ?
CactusVPN offers all leading 5 VPN protocols to choose from , you can read more about the protocols in picture below.
What about the speed and bandwidth?
It's not a good practice to limit the bandwidth and put a cap on the speed by the term FUP as your ISP, to enjoy limitless internet fun without compromising on your privacy CactusVPN offers unlimited bandwidth and speed in all the plans.. But do note that you may not get full speed offered by ISP because of the data being passed through the secure servers.
Speed test result of this VPN provider in action
Number of servers offered: 14 VPN servers in 4 countries to choose from
USA, Los Angeles
USA, Kansas City
USA, Wilmington
USA, San Francisco
UK, London (3)
UK, Maindenhead
Netherlands,
Amsterdam (5)
Romania, Bucharest
Out of which P2P and torrents downloading are supported on NL and Romanian servers.
Simultaneous connections offered
You can connect and protect your privacy even if you use 3 device at a time , each one to different servers with this high speed VPN provider.
Client side software
Many of us may not be geeks to manually configure the service without any troubles. To avoid this issue CactusVPN provide one of the best software for Windows and Mac to use their service in a hassle free way. The software has also got feature to close a program when the connection drops and restart it automatically when a connection is re-established. This feature is helpful to uTorrent and other related software users.
Download the free VPN software for Windows/Mac
To use the SoftEther protocol you need to have the separate VPN client from the developers of that protocol and is only supported on Windows
Full guide on configuration of the protocol.
Free VPN trial offer
To make sure you don't loose your money, CactusVPN provides you with no strings attached 24 hours free trial with all the premium features package. To start the free VPN service all you need is a valid email id to which login information are send.
There also is a money back guarantee in which you can get your bucks back if not satisfied within 30 Days of your original order.
CactusVPN economic plans
Free VPN
Free is something that's loved by most of us all you need is to subscribe CactusVPN blog and get informed on the latest giveaways they conduct.
Concerns
No Bitcoin payment option
No dedicated android/iOS app
Other services
CactusVPN was among firsts who implemented Smart DNS technology (Smart DNS technology is best for the people who just want to access blocked websites with no speed loss) and at this time they unblock over 100 sites on all major devices.
Wrapping up