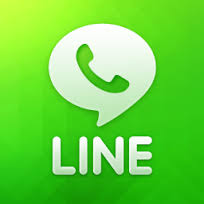 Line one of the instant messaging and calling app has come up with another free talk time offer for its users from INDIA. Under this offer users of line app for android and iPhone, irrespective of network operators can get free recharge up to RS 111 according to the milestone that each line user get every day. Do note that offer isn't available in any other platforms of line app other than the ones mentioned above. This promo offer of  special talk time runs from June 1 to June 25 2014.
So how can you grab Rs 111 of free talk time as a Line user ?
You may also like : Free Rs 50 Talk Time From Line App
The steps are pretty much simpler.
– Send at least one message or sticker to a LINE friend every day to receive Free Talk Time points.
– Free talk time from line starts like this get Rs. 10 every 5th day ( 5th june-10rs, 10th june-10rs, 15th june-10rs ) . Continue chatting and get Rs. 30
on the 20th day and Rs. 51 on the 25th day. That's a total of RS 111.
"The first leg of Free Talk Time exceeded our expectations. LINE users were blown
away by our offer and we saw a huge number of users redeeming the offer every day. With every campaign we are getting a considerable number of active users on board and this testifies that our research is paying off. Our mobile messaging business is growing in India and we would continue to offer our users innovative options to experience the LINE app and extend usage beyond simple chat.", Daman Soni,  representative of LINE India.
Hope this feature will add more active line users from India.