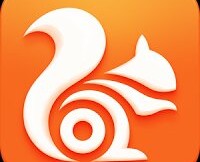 Ucweb launches the stable mini version of their mobile internet browser UC Browser Mini 9.2 for android. Other than this there is something to rejoice, UC browser 9.8 is out of the test version and the stable version of the uc browser is available for download. To read more about the UC browser 9.8 you can go here. Now lets get to know UC Browser Mini 9.2.0.419  before downloading the apk of mobile browser.
You may also like : Download Opera Mini 8 For Java And Blackberry
What features come new in UC Browser Mini 9.2 for android from UCweb ?
It looks like UC guys have given more focus in improving the download feature of the browser. That's downloading is much faster as there is 25% faster downloading in uc browser mini 9.2. Next feature looks like new " Background downloading even after you close the browser ". When you consider the user interface of download manager of mini version of uc browser its more user friendly now. Downloading the popular apps and games is much more as it allows one click download to those popular items.
Other features of uc browser mini from ucweb
Fast Browsing
Full Screen Video
Incognito Browsing
Night Mode
Optimized Layout
System requirements : android 2.1 and up
Download UC Browser Mini 9.2 from Google Play