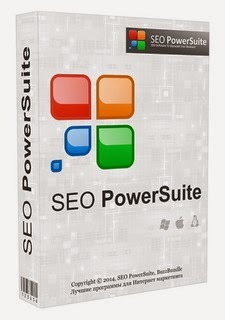 Whenever you launch a new website or blog, traffic is really a problem. Okay you will be getting some traffic from your social media accounts and from family, friends, relatives etc. But most of them are short lived. So traffic from which source stays for long?  The ones from search engines or organic ones is the area you should concentrate on to get it. For this you will probably need a better structured seo techniques for your blog. If you are using self hosted WordPress then you know many seo plugins are available for you to do this. But do note that using more than two seo plugins on the same installation is bad as it causes more load and CPU usage for your host and your blog will be loading slow when there are more visitors. Other than the features offered by those plugins there is something extra you will have to look at. Like your competitors ranking strategy, duplicate content, meta description, title, backlink, various positions in search engines and a lot more. So here comes a software called SEO PowerSuite the all in one traffic machine. As the software is written in Java, its possible to use it in Windows, Mac and Linux os.
So why do they call it SEO PowerSuite ?
The suite is a collection of four separate programs namely SEO SpyGlass, Rank Tracker, WebSite Auditor, LinkAssistant. We will see what each is for and their various features one by one.
Lets start from the installation of PowerSuite.
Whether you are newbie or not, process is pretty simple without any freezing or crashing of the software during the unpacking of single package into four different small ones.
SEO SpyGlass
Consider you want to rank in top position for a particular keyword like " Firefox 26″ . Certainly there will be competition in search engines to get it by many high authority or pagerank websites. So how can you get your website in top position like this?  Analyzing your competitors back link, anchor text, links etc is easy with SpyGlass. To see it in action start the software and enter the keyword that you want to rank your blog for or type the url to know their link back etc.
Hit next and select the search engines that you want to look for as shown below.


Proceed by hitting next and wait for the software to analyze it. Within less than two minutes the software brought up the results to our amazement.


What's more you can get this from the spy tool ?
The scheduler option obviously help you to do the analyzing task with specific interval of time in a preconfigured manner. To refine the search you can also integrate your Google analytics account from preference tab on the top as shown in the picture above. The tabs helps us to Domain Page rank, Domain, Webpage PR, Keywords, Anchor text, anchor URL, IP address etc. You can even analyze the back link in the results pages to even more. The comparison feature which helps you to compare with the competitor is another added advantage of this tool. For better understanding you can see the results in a detailed view, compact mode etc. For future reference you can export or save the project that you have analysed now.
WebSite Auditor
We find this tool as an important one if you have a medium or big blogs. So why do we say it like that?
Some times your content creation will be done by inexperienced or new ones. Probably they would make some mistakes likes long title, poor meta description, unindexed pages. In this cases its a tough job to manually check every page and rectify those errors. This tool called WebSite Auditor just automate the process of finding those.
Steps
– Start up the auditor software.
– Enter your url that is required for checking the various aspects as told above.
– The time take for auditing depends on how big is your blog or website.
Analysis result of one of our blog is shown below. We found that most of the post is having long Title which is really bad when you consider the seo aspects and traffic from the same. We were able to rectify all those titles as per seo, thanks to the auditing tool.
This one also has tabbed features like the previous tool while gives in depth info like website report, web pages etc.
Rank Tracker
This software is helpful in finding out the position of you blog in major search engines for a given keyword. Using this tool is pretty simple.
– Enter the url, hit next
– Select the search engines, hit next
– Input the keyword, hit next
Now wait as the software does the job.
The results fetched by the Rank Tracker tool
What all features comes extra with Rank Tracker ?
It's the suggestion tool that can pull out a variety of different suggestions from many tools like Google adwords, Bing, Yahoo, Ask, Yandex etc.
To try this feature select the suggestion option from the top left that has the sign of the bulb. Then select the appropriate research method hit next.

Enter the keywords as per your research method.
If you have selected the word combination method, enter words in both the column and hit next. This option of the tool gives you the best combination results according to words given by you.
Note : Keywords is only a sample you may or may not get the output
LinkAssistant
This tool will help you to find potential partners. Schedule link verification, sending email with preconfigured templates are some other features that's offered by this tool.
Steps
– Enter website URL
– Enter Anchor text and description
– Enter Contact information
– Follow the on screen instructions.
Now regarding the cost of SEO PowerSuite
Like any other software this has also got a free version with some limitations. To unlock the entire features of package it costs only $699 for Enterprise version and $299 for Professional version.
But if you wish to choose only a single tool from the pack of 4 it costs only $299.75 for Enterprise version and $124.75 for Professional version .
If you are not satisfied with your purchase for any reason, get a full refund within 30 days since the date of purchase.
Note : Note: the prices mentioned above include 6 months of search algo updates. When the period expires, the updates are provided on a paid basis, starting from $3.05 a month. Search Algo Updates with every tool makes sure that you are updated with latest version of search engines algorithms
Summing up
If you are looking for a powerful seo software that's packed with many good features then SEO PowerSuite really helps you.
You can download the free version of SEO PowerSuite at the vendor's site.