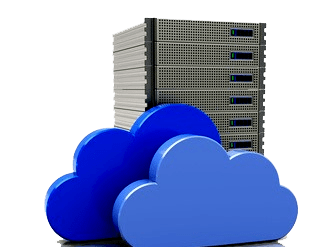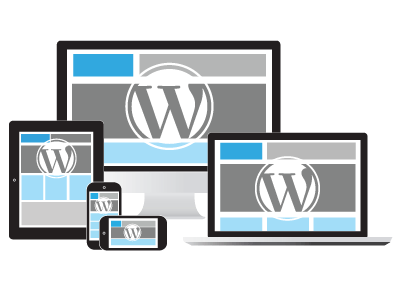 Your Hosting Plan plays an important part in your online business, with many factors like customer support, price, speed, up-time and various other features offered by the hosting company.  The hosting market has many providers and choosing the right one is a big undertaking. But AIT has been an industry leader in providing reliable web hosting for more than 19 years and offers the industry's only Customer Loyalty Lifetime Discount on its Dedicated Server Hosting Plans.
Now let's see what all features and services are offered from one of the pioneers in web hosting, AIT.  One of the very first things we have noticed is several  hosting plans that would be a good fit for the WordPress content management system for example.
Many hosting providers offer you instant tech support but when we get stuck with some WordPress problems like white screen as we try to load the WordPress blog or website after the core update, they may not be able to assist you.  In many cases when you contact that hosting provider to solve the problem, they say that all their systems are working fine and they are investigating it to rectify it ASAP. You may end up using costly WordPress maintenance provided by third parties to get your website up and running. The more downtime, the more you lose your visitors.  Search engines also consider these downtime as a ranking factor. If your hosting provider has knowledge of WordPress from inside out they might have asked you to remove the .maintenance file via FTP which was not deleted after the update has finished. Sometimes you may get complicated problems with your current version of WordPress cms, but don't worry, if you are with AIT, their staff is extremely knowledgeable of WordPress.
Security is another concern, but not with AIT hosting for WordPress. The team from AIT will help you to lock down the WordPress from intruders and to minimize various vulnerabilities that can possibly occur without compromising the performance.
You may also like : How To Reduce Server Load Of Your WordPress Blog
After reading all this you will be excited to know AIT offers various hosting plans for WordPress.
Their first plan called "Standard Web Hosting" start as little as just $2.74 per month.  This is very low compared to other WordPress hosting providers who put restrictions on the total number of visitors per month according to the plan that you choose.

What features does "Standard Web Hosting" from AIT web hosting has to offer?
With 150GB of disk space and unmetered bandwidth this plan is quite suitable for bloggers and small business groups.
Next plan from AIT web hosting is Deluxe Web Hosting which gives you unlimited disk space with unmetered bandwidth which is best suited if you are having a photo or video blog or website. As this plan gives you provision to add 20 domains you can test your new projects with this plan as low as just $4.67/month.
The last plan in this category is called Ultimate Web Hosting or we like to call it as unlimited hosting plan which offers you with unlimited disk space, bandwidth, domains, FTP accounts, email accounts starting as low as just $7.97/month which is best suitable for web designing agencies.

What features comes common in all the plans from AIT web hosting for WordPress?
The first two plans helps to sort your issues by Ticket/Email/Instant live chat(for tech and sales query) which is available in the main website homepage. It is quite necessary to make search engines know that you have started a new blog or website, Search Engine Submission feature from AIT hosting makes this task a lot simpler. The one click installer helps you to go with Joomla and Drupal if WordPress is not your choice. No downtime during the website transfer is another advantage of AIT. The web designer that comes in all plans helps you to do the job without the knowledge of single piece of code. DeluxeWeb Hosting and UltimateWeb Hosting plan gives you a free domain or you can transfer your current domain to them to get it for free.
Concerns of AIT web hosting
– Control panel is pretty different ie instead of cPanel they are using their proprietary SMT 6 Control Panel
– There is a charge if they are transferring your blog or website to them.
Other than shared web hosting, AIT has got some more great service in the house.
AIT Domain registration service, the very first step needed to give a name for your business which can be accessed by any one from any corner of the world.
The free private registration feature that comes with all domain names from AIT helps you to safe guard the WHO IS information from public access. Another added advantage from AIT web hosting is the Registrar Lock that helps you to stop unauthorized transfers or changes to your domain.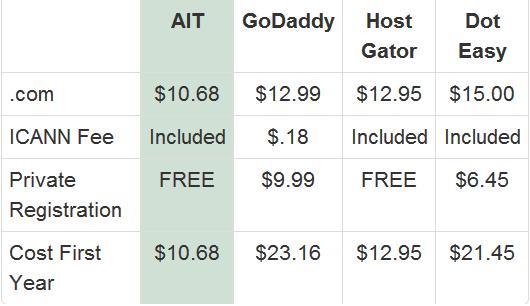 VPS Plans from AIT starts from just $9.99 which offers you with 30 GB Disk Space, 5TB Bandwidth, 1GB Ram, 1 Dedicated IP, 1 Free Domain. VPS Pro and VPS Ultimate plans give you more resources with a price of tag of $19.99 and $29.99 respectively.

Cloud Hosting and Dedicated Hosting, these two types are often confused to many of us.  To make sure you select it correctly for your needs this  Cloud Servers vs Dedicated Servers article from AIT explains it for you.
In addition, you could get prices slashed up to 50% after 6 months with AIT's Dedicated Servers.
Final Verdict : Even though the control panel is different from what we have used before, AIT's hosting options for WordPress offer great service and unbeatable pricing and are really well worth consideration.