Sure, you've gone to YouTube and watched that funny, entertaining, few-minute-long video who's URL a friend emailed you. But what if you want to download that video for offline viewing? There are plenty of tricks to make YouTube videos working for you, and there's a bunch of software out there to prove it. There are so many with such different features, however, that it can be hard to pick the best. One such tool which I used most of the time is Voilabits Free YouTube Downloader for Mac.
Overview:
Voilabits Free YouTube Downloader for Mac is a totally Free application that helps you batch download videos directly from YouTube.com, save the downloaded videos to your computer hard disk as any available web video formats such as MP4, FLV, WebM, 3GP etc. Also With this HD YouTube Downloader, users will be able to select from any available video quality for output videos such as HD1080P, HD720P, and High Definition, etc.
With Voilabits Free YouTube Downloader for Mac, you can now enjoy downloading all your favorite YouTube playlists, channels as well as YouTube HD videos up to 1080P even the latest YouTube HTML5 and 4K videos, and it's all for FREE.
Pros:
– Totally FREE YouTube Downloader for Mac software, no Spyware, no Adware.
– Offer 1080p Full-HD downloads after recent YouTube changes breaking other downloaders.
– Simple as 1,2,3, elegant and fast downloading speed.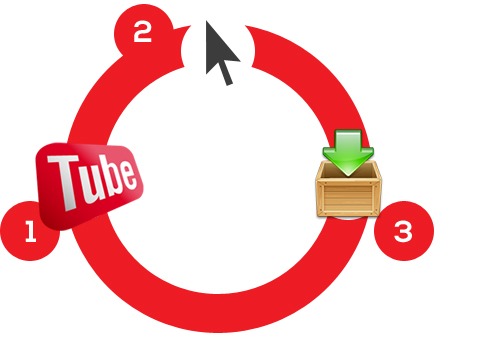 – Support SD, HD (1080p, 4k, etc.) and HTML5 YouTube videos.
– Download the whole YouTube playlists, channels as well as single videos.
– Save to MP4, FLV, WebM, 3GP videos ranging from 360P to 1536P.
Cons:
– If you want to convert download YouTube videos to other video formats, you need to upgrade to its pro version.
– No Preview function.
Supported Operating Systems: Mac OS 10.6 or above
Final Verdict
Voilabits Free YouTube Downloader for Mac is a good program for users of all skill levels that quickly download all videos from a YouTube channel, category, playlist in MP4, FLV, WebM, 3GP format, I specially love the fact that this app has an output support for MP4 videos, which is the format supported by most of the players I have. The developer of this app makes it more convenient for users to free download YouTube videos while at the same choose the quality and format they like. Moreover, its intuitive and user-friendly interface makes it extremely easy to use. If you're looking for a tool to capture YouTube videos on your Mac, this would be one of the good Free YouTube Downloader for you.