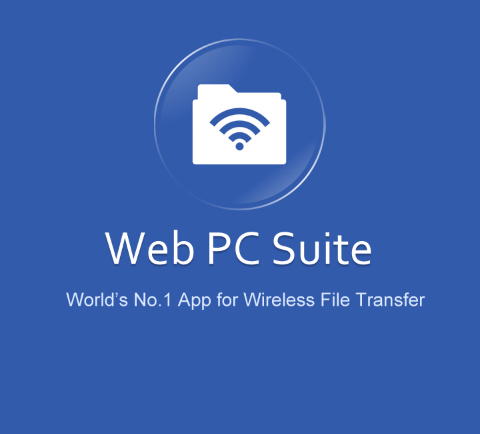 Web PC Suite
There are many apps that are used to connect your smartphone with your system. Here we introduce one such app that let you connect your PC with your Android device in a wireless way. As you know almost every PC suites are connected via USB cable but this PC suite helps you to manage your android device from anywhere if you are connected once ie in short no need any drivers or changing the connecting mode in your android device ( MTP or Mass Storage ). Web PC suite is one such app that helps you to connect remotely to your device.
What is Web PC Suite?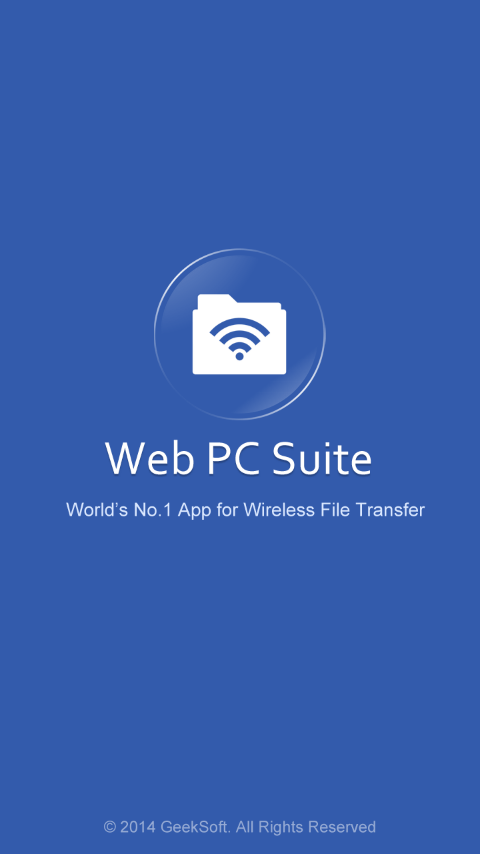 Developed and published by Geeksoft , Web PC suite is a cable-free solution for transfer of files remotely. This cool app that let you connect your android device with your tab or system or any other web browser wirelessly forth and back. Moreover, this app is free and no ads. It's easy to connect, free and no need to sign up. Web PC suite allows you to easily manage your files remotely and safely, all over the air. The main advantage is that it saves bandwidth while downloading which in turn increases the running performance.
The files can be transferred at a high speed as gives us a feeling of copying from a 2.0 USB. The developers assures a high security that supports HTTPs connection and encrypt your URL. This extra cool application can be easily available for free on Google play store. It also support txt file to read from web browser which is unsupported on android devices. It supports operations like cut, copy, paste, delete and it classify the files by gallery, video, music, apps and more.
You may also like : Free smart launcher android app, Everythingme
It also allows playing of media files on the browser online. It supports a direct connection for the android phone which does not have front camera and this facility can be easily obtained from home screen itself. The other main advantage of this app is that remote accessing can be done without installing any driver in laptop side. This app is the smallest (2mb) among other file sharing apps. The light sky blue theme works well which makes it easy to use. It had got 100 thousand downloads and 4.3 rating in google play store
How Web PC Suite works?
Managing files can be started once you download web pc suite from the google play store .Open the app on your phone and you can see an IP address and a web address. Now go to any web browser of your laptop and type the IP or web address which directs you to a webpage which displays the contents of your phone where you can do managing process fastly and safely. Now you are ready to go on with the managing process. It supports main browsers like Google chrome, Mozilla firefox, Safari, Opera and Internet Explorer.
Note: You want to make sure that your android device and PC should share the same Wi-Fi network otherwise you can't connect and continue the process.
Supported Devices for Web PC Suite
Mobile: Samsung Galaxy, Nexus, HTC, LG, Huawei Ascend, iPhone, Black Berry phone, Windows phone and more
Tablets: iPad, iPad Mini, Android, Samsung Galaxy Tab, Samsung Galaxy Note, Asus and more
PC: Windows, Mac OSX, Linux, Ubuntu, Mint, Redhat, Macbook PRO, Macbook Air .
Why are you waiting? Just download this app and enjoy the transfer of files as fast as you can. Hope this article helps you to know more about the Web PC Suite.