Dreaming of starting a new website or a blog? Thinking of what's the major ingredient you need! We have the answer for you. The very first thing you need is a domain name which you can buy from a domain registrar, its simple. Next thing is the web hosting, where many of us are confused as there are number of web hosting providers around the globe offering you a wide range of features with different price tags. Demontech web hosting is one leading economic hosting provider if self hosted WordPress/Drupal/Joomla/ MyBB/PrestaShop/b2evolution/Concrete content management system is the choice.
Demontech SSD WordPress hosting features and review of various plans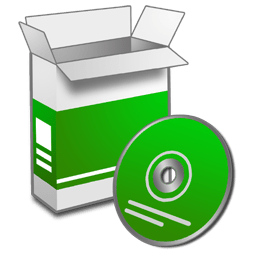 The first thing we noticed is the script installation service offered by this provider which is very useful for the personals who don't know how to install / confused on which platform they have to choose for their business. Installing addon or plugin is another added advantage of Demontech hosting. This feature is priced only at $39.95, let the geeks do work for you. So what if they fail? You can have your order refunded.
Next is the support offered by Demontech
A place where you should carefully check! As you may be from another country asking a query, but with 24*7 support feature of Demontech hosting you can throw your questions to them whether its day or night.
Speed offered for your website/blog
You know the fact that slow websites are not liked either by visitors or search engines. In this case Demontech have taken an extra care by using SSD disk which is pretty much faster than conventional hard disk having mechanical parts in all their economic hosting plan.
Backup
Hit with a disaster? Don't worry as daily, weekly backup from Demontech will help you to recover the blog or website and continue its working as it should go.
You may also like : Domainsatcost hosting review
Interface offered
To help you with ease in your website management , cPanel comes in every economic hosting plans.
Softaculous
Don't want hosting provider to install script for you? Then softaculous will help to do the process with a click.
Uptime
Since server maintenance is mandatory to keep the hardware error free and to latest configurations, Demontech provide 99% uptime for their service.
Money Back Guarantee
Most unlikely to happen! If you are unsatisfied with the experience you had with this hosting provider within the first 7 days you can get your money back.
Various plans offered by Demontech SSD hosting for WordPress
The very first plan named as Little Demon offers 500MB of SSD disk with 50 GB of bandwidth per month which is suitable for small blog or business owners as it comes with just $3.55 per month.
Charming Demon at $5.90/month aimed at advanced users offer 1 GB SSD space clubbed with 100 GB monthly data transfer. This plan also offers a free domain name is another added advantage of Demontech.
Power Demon or the ultimate plan priced at just $9.56 /month comes packed with 1.5 GB of SSD disk space and a monthly data transfer up to 250 GB. This plan being aimed at corporate or business critical site offers Free Private SSL.
Common feature that comes in every plan offered by Demontech
Host unlimited Domains
Unlimited Subdomains
Unlimited Email Accounts
Unlimited MySQL Databases
Unlimited FTP Accounts
Free backup daily,weekly
Video Tutorials
CentOS Linux
Why no unlimited hosting plans?
We at DemonTech offer our customers only what we can provide with and thus we do not offer unlimited hosting plans. In other words, we do not "oversell" our resources to keep performance on the maximum level.
So how long have they been in the web hosting business?
Back in 2005 Demontech was started as an one-man business and handles large pool of websites ranging from small to cooperates.
Why the name Demontech?
Demon is used to be the founder's online username. Tech was added to make it technology related.
Concerns
No one click CloudFlare integration
No Bitcoin payment option
Other service offered by Demontech
E-commerce Hosting
Security Certificates
Clan Hosting
Domain registration
Final Conclusion
Demontech SSD hosting web hosting is one leading economic hosting for WordPress seems economical and is well worth consideration for your website/blog.