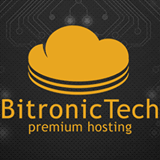 Hosting is a primary concern whenever starting a new website. Whether transferring from WordPress.com to a self hosted WordPress install or starting a fresh website, choosing the right host is important. Some of the things that are valuable to consider are cost, support, speed and reliability. It can be hard to choose the right WordPress host as the are so many web hosts out there. Cheap hosting is not all its about. You want quality and you want your site to be up all the time. Downtime can really destroy your search engine rankings.
Here at Crawlerguys we have been looking at a few of the prominent WordPress hosts over recent months. We value speed and reliability. The two don't have to be mutually exclusive. Imagine if there was an affordable WordPress host that was also fast and reliable. Well guess what, there is. Bitronic Technologies is a web host based in New York. They have a tier 4 data center with crazy fiber connectivity. What does that mean for your website? Fast load times around the globe. We found Bitronic via Web Hosting Talk and decided to give them a try.
Features of Bitronic web hosting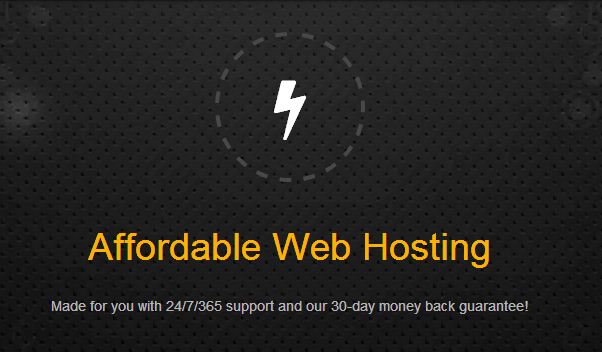 They use cPanel as their hosting control panel. cPanel is great, and industry standard. What set Bitronic Technologies apart form the rest of the WordPress web hosts we tried was the combination of Varnish Cache, CloudFlare, CloudLinux and PHP-FCGI. Our test site loaded in under 350ms. Not only that, but when we did some load testing we found that even with 100 concurrent users it still loaded in under 350ms. Speed really matters when you consider the visitors and search engines as both of them don't like when a blog or site takes more than 3 seconds to load. In fact there was a study awhile back, that for every additional second of load time your websites conversion rate will decrease by 50%.
So what about uptime? Well in the 1 month trial we had with Bitronic Technologies uptime was 100%, however this is not long enough to be 100% accurate. Although they do provide a 99.9% uptime guarantee. When we asked "why not a 100% uptime guarantee", support told us that sometime server maintenance is necessary. Overall we were pleased with the network performance and uptime of the trial we had.
So how can Varnish Cache, Cloudflare and CloudLinux help your blog or website to load faster?
Varnish Cache is a famous back-proxy for Apache used by hundreds of the top website on the planet to cache the sites in RAM, providing ludicrously fast speeds and reducing server load. Cloudflare CDN (content delivery network) plays a crucial role in optimizing various files and images handled by WordPress and distributing them to points of presence near the user. A CDN network also feeds information to the user from nearest location. That means when your blog is accessed by a distant visitor it loads load faster. With CloudLinux your site becomes a virtual machine in the cloud. You have your own RAM, processor, hard drive speed allocation and PHP version. CloudLinux ensures one site under attack does not bring the whole server down.
The support was fantastic.
No matter whether its day or night in your area just shoot your query to them and they will get back to you, they usually got back to us in under 15 minutes. Other than just email support, Bitronic comes with new live chat which can be accessed from Bitronic web hosting home page. This means you can get an instant reply to your queries whether they be technical or sales questions.
Is it really affordable?
Unlike other web hosting providers who charge extra for these type of advanced and resource intensive features, "affordable hosting" from Bitronic Technologies starts from just $1.99 per month or $19.99 per year. This cheap price tag doesn't mean that the quality and service is inferior though! At a price like this Bitronic is quite suitable for new bloggers and small business owners. For the $1.99 you get 2GB of disk space with 50GB of bandwidth ( which is almost equal to 100GB if you enable Cloudflare from cPanel, because CloudFlare save bandwidth).
Business Hosting from Bitronic is a more advanced shared hosting plan which offers you with 10GB of disk space and a bandwidth of 100GB at a price tag of $6.99 a month which is suitable for medium bloggers and business services.
Powerhouse Hosting, the largest shared hosting plan (great for e-commerce) from Bitronic shared web hosting at price of $14.99 / month offers you 20GB of storage space with 400GB of bandwidth, plus a dedicated IP for SSL.
Other features included in Bitronic web hosting:
– One click installation of apps like WordPress, Joomla, Drupal, Forums and over 200 other scripts with the Softaculous script installer.
– Daily backup on all shared accounts and restoration with click of a button.
– 30 day money back guarantee on all shared hosting plans (that means a full refund if you aren't happy!).
More hosting services from Bitronic
– Reseller plans from Bitronic just start from $14.99 a Month which helps you to set up your own hosting business or host multiple websites.
– VPS start with a price of just $3.99 a month from Bitronic Technologies ($3.99 a month for root access and 512MB of RAM?!).
– They also offer dedicated servers staring at $169 per month for the power-user in you.
– As always, any online business starts with a name. Bitronic Technologies offers a free domain name with any annual hosting purchase. Just use the promo code "freedom" at checkout.
You may also like : How to submit your new blog or website to Google,Bing And Ask within 5 minutes
Final verdict : If you are looking for a WordPress hosting provider with Varnish Cache, Cloudflare, CloudLinux and more without burning a hole in your pockets then Bitronic web hosting is a great deal.