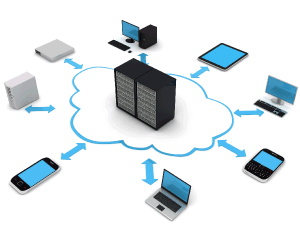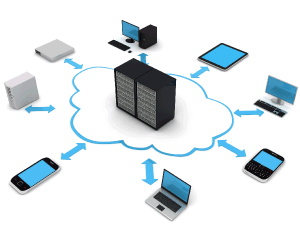 Have an idea of starting a new website or a blog? What is the very first thing you need? Of course it's a name that defines your brand. It can be easily chosen without much effort from the domain registrars. The next thing you probably need after the name selection is a hosting provider. This is the area where many are confused as there are surplus hosting providers to choose from with wide variety of features. The main section you have to look for in a hosting provider is the uptime they offer. Most providers will say that they have 99.9% or 99.99% uptime ( note there is a huge difference between those figures even though it varies by decimals) and its hard to find one with a 100% uptime guarantee. But not with RoseHosting, one of the top notch hosting providers who offers you 100% uptime for your online business.
RoseHosting review and various plans offered by RoseHosting
Like we said before 100% uptime from Rose hosting is what makes them different from the rest of the hosting providers. Now you will be thinking what if they need to upgrade the hardware, don't they have downtime during this process? Upgrading with the latest technology is really needed to give you the best, so rebooting physical servers is necessary. What if they fail to provide 100% uptime other than this? Words from an official
In all other cases we will refund the cost of the hosting for the amount of time your site was down.
Support offered by RoseHosting
Many hosting providers just opt for old school email ticket support system in which we have to wait a long time to get answers for our queries, but what if there was a live person always there to assist you, isn't it better than those time-consuming emails? The instant Live chat client feature provided at Rose Hosting is way too helpful in giving you swift replies to all of your queries regardless of whether its technical or pre-sales questions. In short we would like to say that the support was available 24/7.
Speed you get for your website with web hosting from Rose Hosting
As you know search engines don't like slow websites. In this scenario RoseHosting has taken extra care by using SSD ( solid-state drives ) exclusively on all their products compared to traditional hard drives that many others use. Also for faster speeds and lower latency RoseHosting uses Gigabit networking equipment.
Free Tools
Softaculous Auto Installer allows you to install many web apps including WordPress, Joomla, Drupal etc with a click of a button. Another added feature of this hosting provider is that its RVSiteBuilder Pro that comes with every shared hosting plan offers drag and drop website creation which is really helpful for those who are not at all familiar with HTML code, ie you can create a website without touching the code.
You may also like : KVCHosting Review : From Free To Unlimited Hosting
Free Backup
To make sure you don't lose your contents in the time of disasters RoseHosting provides you with free weekly backup with all their hosting plans.
Free website migration to RoseHosting
Starting a website is pretty simple but moving it from one host to another requires some technical knowledge especially if you are using self hosted WordPress content management system. Why take such a headache in moving it? Just leave it to the expert Linux Admins at RoseHosting as they do the migration free of charge.
Money back guarantee
Very unlikely but if you are not satisfied with RoseHosting you can cancel their service within the first 7 days and get your money back.
Other features offered by RoseHosting
There is a choice like Direct Admin / cPanel.
Rose Affiliate program gives you $5 credit just for signing up and 50% commission per sale.
So how long have they been in the hosting business?
Since 2001, RoseHosting has been providing hosting solutions for personal and business use. Notably they were also the first and only Web Hosting company in the world to offer commercial Linux virtual servers back in 2001. For verification you can head here.
Various SSD VPS plans offered by RoseHosting
The very first plan called SSD 1 VPS comes with a price tag of just $19.95 / mo which offers you 2 CPU Cores, 1 GB RAM, 30 GB SSD disk space with 2 TB Data Transfer and 1 IP Address. This plan is better suited if you have less than 1,000 visitors per hour.
The SSD 2 VPS plan offers you 2 CPU Cores, 2 GB of RAM, 60 GB SSD with 4 TB monthly bandwidth and 1 IP Address. This package from Rose hosting is priced at only $39.95 / month.
The last two plans are named SSD 4 VPS ($59.95/mo) and SSD 8 VPS ($79.95/mo), SSD 4 VPS comes packed with 4 CPU Cores, 4 GB of RAM, 100 GB SSD with 8 TB monthly data transfer per month. On the other hand SSD 8 VPS or the ultimate plan offers 6 CPU Cores, 8 GB of RAM, 150 GB SSD with unlimited monthly data transfer.
Concerns
– No one-click Cloudflare integration
Other services from Rose hosting
Shared Hosting
Domain Registration
GeoTrust SSL Certificates
Merchant Accounts
Server Monitoring
Conclusion
With 100% uptime, not commonly seen with most of the hosting providers and with an economical price tag RoseHosting is well worth consideration for your next project.