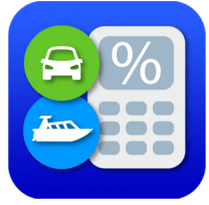 Welcome to the review of [button url="https://play.google.com/store/apps/details?id=appinventor.ai_analytics.MarlinLoanCalculator" postid="" style="btn-danger" size="btn-default" target="_blank" rel="nofollow" fullwidth="false"]Marlin Loan Calculator[/button]. The app which is developed to help mobile users to calculate loan amount easily. It is a free app and is currently available for Android platform only. It is a eTech360 product powered by [button url="https://www.marlincash.com/calculator/" postid="" style="btn-danger" size="btn-default" target="_blank" rel="nofollow" fullwidth="false"]Marlincash.com (Marlin Financial)[/button]. To know more about Marlin Financial please visit their official website from the given above. Now, let us explore more about the product.
Exploring Marlin Loan Calculator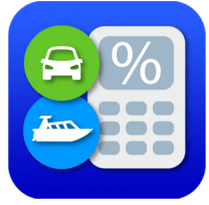 It is a free loan calculating app with no in app purchase. It is also an ads free app with no advertisements it is just linked back to the main site Marlincash.com. Now let us find more about it, what are its features and how it works. Here are some snaps which will surely help you to understand the functioning of this loan calculator.
1) Just like normal calculator this one doesn't require any sign up and internet.
2) Just open the app start using it. Have a look to below snap to get an idea about the interface of the app.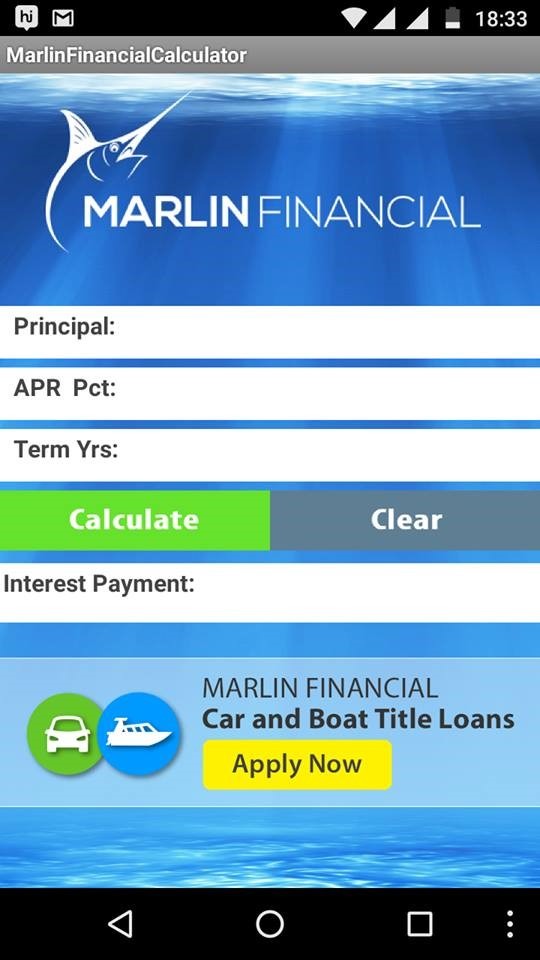 3) It is a simple app to calculate loan amount. Just enter Principal rate, APR and duration or we can say loan period.
4) For example, as shown in the below snap we are calculating the Interest payment for amount 10000 with principal rate of 5% and with loan period 5 years.
5) With the help of this loan calculator app the user can easily connect to the online service offered by Marlin Financial
Final Words
We hope you read all the above points carefully. Not making this post too big we are ending this post here only with some pros and cons associated with the loan calculator. We will first discuss pros and then cons.
Pros
Here is a list of pros of this amazing loan amount calculating app have a look to it.
1) A free tool to calculate loan
2) A fast and easy to use calculator.
3) A free app yet don't have any types of ads.
Cons
Nothing is perfect in this world and so as with Marlin Loan Calculator, there are some cons too associated with this amazing app, which we would like to discuss have a look to these cons.
1) Only available for Android based devices which make this amazing finance app out of the reach of other platforms users like iOS, Windows, etc.
2) It only calculates loan amount and according to us it should be a complete calculator so that users can use it for normal or for scientific calculations.
At last we hope you read all the above points carefully and will take steps according. This loan calculator is amazing and is recommended from our side. You can try it once as it is a light and a free app. Hope you like this Marlin Loan Calculator review. Please share your view with us through like, comments and share. And please subscribe us too, it will help us a lot to improve.