WordPress is one of the ultimate CMSs available on the web that has helped the entire internet community in some or the other way. It is a fully functional platform that supports thousands of plugins and themes. You can create a website, start a blog, launch an e-Commerce store, or start a micro-niche website using WordPress as a CMS.
Give a thought to start a social networking website on WordPress. Can you do it? Yes, you can definitely! And the PeepSo Ultimate Bundle can make it easy for you. It is the complete suite of plugins, extensions and add-ons that can help you turn a WordPress website into a social network. Let's explore it in details.

PeepSo – A Brief Knowhow
PeepSo is a free, super-light, social network plugin available for the WordPress users. It allows them to add an online community or a social network similar to Facebook inside your WordPress website. No need to hire a developer when you have PeepSo with you. You will require the free core to run other plugins offered by PeepSo. The profile pages and activity stream will enable you to build your community.
PeepSo Core Plugins – The Backbone of your Social Networking Site
The core plugins are really essential for you to build a social networking website. You will need different plugins to share photos, videos, sending the messages via chat, Extended profile fields, groups, Friend Connections, reactions on posts, and getting Polls form the members of your community. The core plugins gives you strength to convert a simple WordPress website into a fully-fledged social network. The major core plugins are:
Friends: It allows the members to accept/decline friend requests, set profile privacy, and add friends.
Photos: Your members can upload photos and create the albums in groups and profiles. The photos will be opened in a modal window letting the members to comment, like, or show them to the friends.
Videos: The members can add the video links to stream, show wide display for easy viewing, allow sharing, and do a lot more. The other members can like, share, and comment on those videos generating interactions.
Chat: The real time chat and private messages can be sent to other members. The people can also chat in groups.
Groups: The users can create open and closed groups revolving around specific topics and share a lot of stuff within these groups.
Extended Profiles: It allows the administrators to add extra files on the user profile for creating richer and meaningful profile pages.
Reactions: This plugin extends the normal Likes to emotions like laugh, Wink, Love, and much more.
Polls: Allow you members to ask a question and get polls from other members on their posts. You can put the user limits on the polls.
Hashtags: Give the community members a power to use the hashtags in their posts and see the magic.
There is much more than this. You will require the core plugins to create a social network. Make use of other plugins as well to ensure that your social network lacks nothing.
What's New in This Plugin?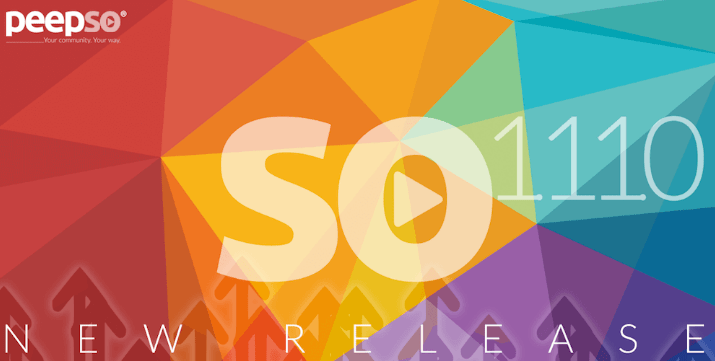 'Uploads' is one of the newest features that has been added o this plugin. The users can now upload their videos and share them with their friends if the social networking website is created using Peepso WP plugin. It is an advanced feature that comes with a set of strict technical limitations and requirements. It requires external cron job, special library, and advanced PHP functions to run this plugin. Also, it might consume too many server resources.
Uploading Video(s) on your Social Profile
Click on the 'Video' button on your profile to upload it.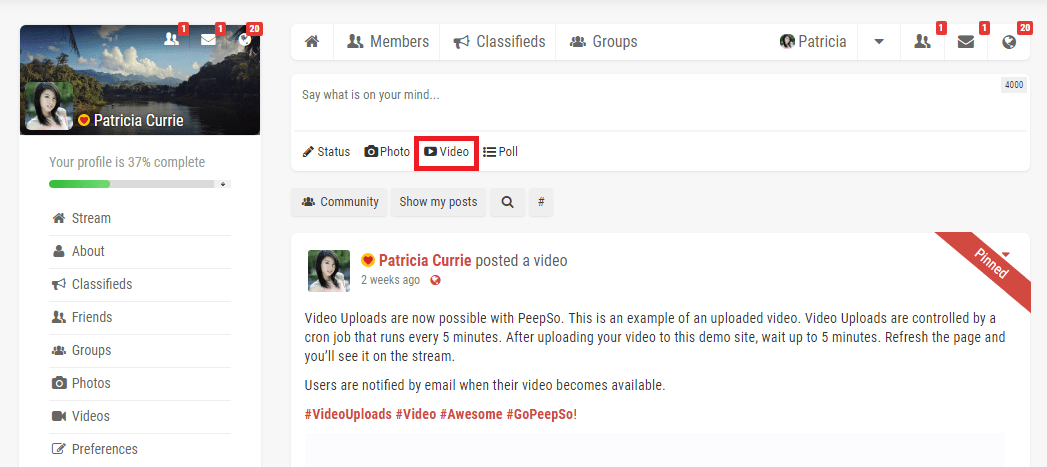 The max size of the video depends on your server configuration and the demo server configuration is 10MB here but you can contact the web hosting support guys to increase the limit. You can even add the URL of the video(s) and they will get uploaded directly to your profile.

Here, I have uploaded the video from my system.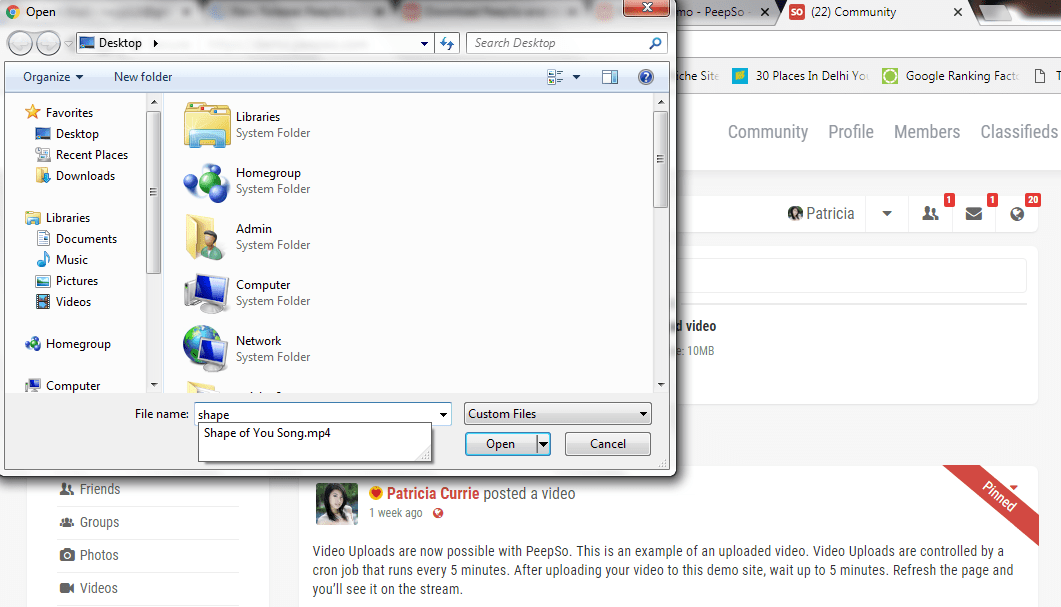 The video upload starts immediately after you have made the final selection.

You will see the following screen once the upload is finished.
You can now give title to the uploaded video and describe it in your own words or say whatever is running in your mind.

Click on the 'Post' button once everything is done.
It takes around 5 minutes for your video to be live on your profile.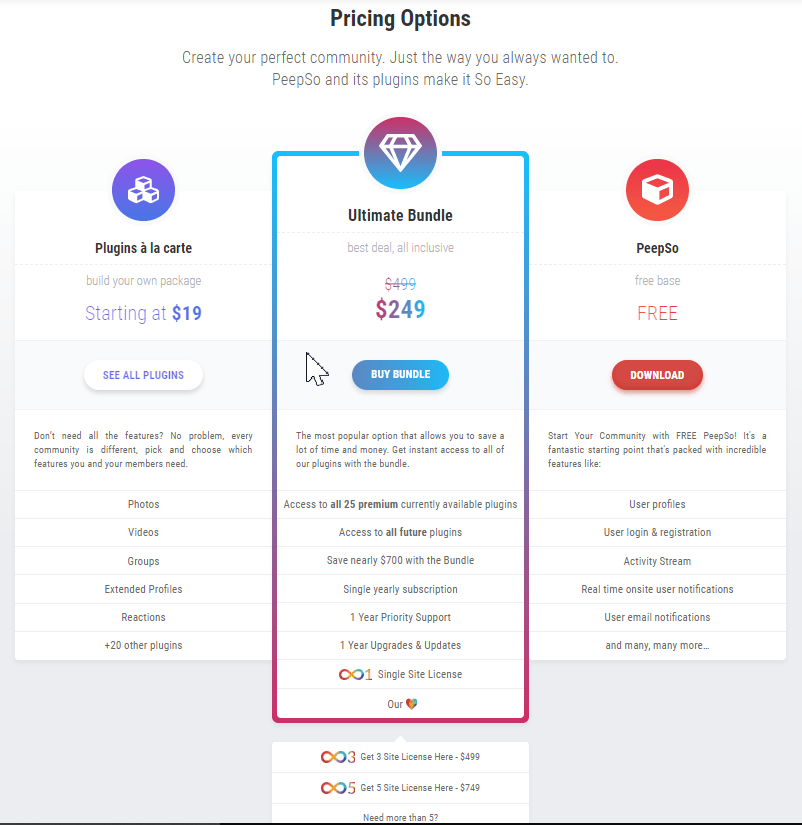 The Bottom Line
PeepSo is growing its user base with each passing day. Its Ultimate Bundle is cheaper than most of its competitors offerings. Moreover, the new plugins will be added to the bundle free of cost on their launch, just like the WooCommerce plugin launched few days back. A 'Video Uploads' feature has been added to it a few days back. Go for it now!