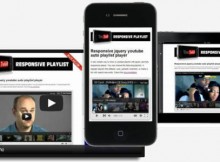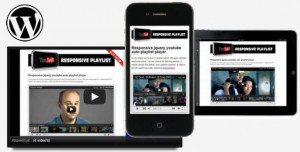 Get a free premium plugin from Codecanyon for free.To get this for free no need to complete any surveys or collect points,all you need is a an account with codecanyon.
jQuery responsive youtube playlist for WordPress
A simple way to show a YouTube playlist with jQuery. Fully responsive,
and supports regular playlists, channels, search keywords, and custom lists created with shortcodes.
Compatiblility with jquery 1.9x and WP 3.7
Note: File will available for free until midnight on the 31st December 2013 (AEDT),after regular price of $7.
See Demo