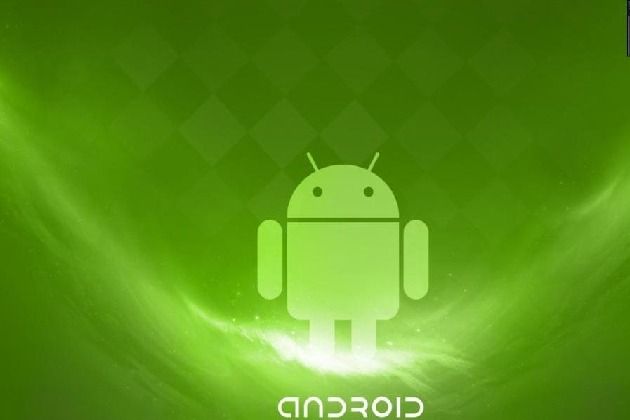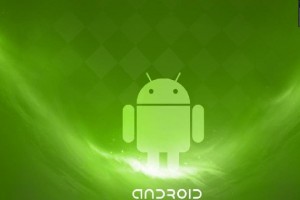 Here is a list of top ten apps that may does not turn the whole world available for you.
But they can surely make your whole daily schedule a little easier and fun.
1.        Super Swiss Army Knife :
Firstly it must be clears that it's not a kind of knife or anything else like it . but short
Of that there's much more that super swiss can do . You can use this for various
Purposes for transform your phone into flashlight, ruler, protractor, bubble level
Cross vertical measure, plumb, distance . If you having a problem in geometry that
It is surely became a very helpful app for you.
It is a multipurpose app that helps you in eight areas while you are doing your
Artwork. It helps  you to measure the alignment .
2.       Snaptastic Photo Editor
Camera in latest smartphones rapidly increase their graphics as well as quality, but
Still there is a little touch up must be required to completely finish the outlook of that picture.
Here is the solution of this problem , where you will get the easy tools for editing your
Pics.
With installing this app you will be able to modify characteristics of your photos like colour,
Brightness, exposure, saturation and various effects that added few qualities in your picture.
And the biggest advantage that you can easily post your creations to your social networks.
3.       Spell Tower
If Bejeweled and Words With Friends had a love child, it might look like SpellTower, one of the most addictive word games around. The object is to find words hidden within a grid of letters. Once you swipe or tap the letters to make the word, they disappear and new ones take their place. SpellTower includes a multiplayer option and different game modes, almost ensuring that you'll never want to put it down
4.       Snap Pea
It enables you to exchange of files – whether they're pictures, audio, video clips, or anything else between your computer and your android device. It also gives you the power of controlling your device from your computer . You can either use a Web browser or a downloadable desktop application for this. It is much similar to iTunes for Android but except some of the restrictions imposed by Apple.
5.       GymPact
 Planning for gym…? Facing some problem in maintaining the schedule ?
Gym Pact is the solution for you , it pushes you to exercise . If you are not do so
then you are punished financially .
By using Gympact you can create your own exercise schedule- how many days in a week you are planning to workout, timing according to you and much more. Then you can also create a financial stake – an willing amount you have to pay if you don't work out. If you missed your schedule GymPact cuts your dues.
And also if you regularly working on your schedule GymPact also pays you back, using the money collected from all those folks who missed their workouts. Surely you won't get rich using GymPact but you'll definitely be in shape and may be earn enough amount of money to buy a  pack of Gum.
6.       Car locator
May be you don't want to admit it, but mostly when you going to visit any other locations you have to park your car in parking and frequently you forget that where you parked you parked your car. In parking  you forget where you actually parked your car. Install Car locator, this app lets you save the location of your parked car and also help to your find it at the time to head home . It also keep the count of how long your car has been parked which helps you to avoid parking tickets or saves garage fines.
7.       Automelt
Today's smartphone is pretty smart already , but apps like automelt surely can make it even      smartest. This app lets you automate actions on your phone , so whenever certain criteria are met, the action triggered automatically.
You can use this for variety of tasks , including like when a person texts you where are you it will automatically send your location in reply. You can also use it to turn Wi-Fi on or off under certain circumstances or to save the batter life in low battery condition. Also you can use it to switch your phone to vibrate mode whenever time to saved meeting comes  up. If all of these settings seems to be a little confusing and just not fun enough , consider this you can also use this to play audio like says " Don't Touch Me" whenever anyone comes too close to the proximity sensor on your phone.
8.       Uber 
It's a little secret. If you want your own private driver so you don't need to be much wealthy or famous to have your own private one. This app can pushes you up to afford a driver and make you feel like a VIP. This app which works in select cities in the United States and around the world, lets you request a ride when you need one. You pinpoint your location on a map, and a car is sent to pick you up.You can choose between a sleek, black sedan or an SUV for larger parties, and the fare–which is comparable to cab fares in many cities–is automatically charged to your credit card, no tipping needed. Business users will appreciate that receipts are automatically emailed to you, and everyone will like the way Uber lets you ride in style
9.       8tracks radio
Finding new music can often be even more challenging that finding new apps. A lot of what's out there is junk, and what sounds melodious to some may sound like dying cats to you. That's where 8tracks radio shines: This free app boasts almost 1 million playlists, each of which has been created by "someone who knows and loves music." You can browse through music by genres, artists, activity or mood tags, and more.
10.   AutoRotate Switch
Sometimes, the best ideas are the simplest ones. Case in point: AutoRotate Switch. This handy little app lets you turn your phone's automatic screen rotation off and on. If you've ever been annoyed by a screen that rotates from landscape to portrait view when you lie down in bed or flop down on the couch, you'll appreciate AutoRotate Switch.
Please leave your important comments and your experiences after using these apps
for more info visit intecht