Hosting plays a crucial role when you start to use self hosted WordPress cms. And this is the area where you should be careful in choosing the right one from very large cluster of shared Linux hosting provides around the globe. Because some providers give you cheaper plans to you and gives you you a bad time to your blog or website
which causes extreme headaches for your business.
One of the major player in shared hosting is HostForWeb. So you will be wondering why do we choose them?
Its the speedy hosting and instant support they offers to their customers .
How come we say that they are faster than other shared hosting providers ?
Many of the shared web hosting providers are using Apache and you will face some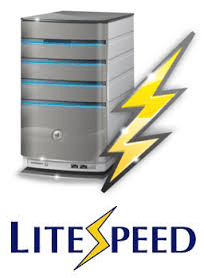 hiccups with loading speed of your blog and if your blog takes more than 3 second to load there are more chance that visitors will move away from it. Instead of Apache, HostForWeb hosting uses Litespeed web server. For many of us the term " Litespeed " may be new. So here is a quick look at it. LiteSpeed is an up and coming star in the hosting industry offering a significant increase in performance and speed . Up to 9 times faster than standard Apache Web hosting.
What other benefits are offered by this type of hosting from HostForWeb ?
Can handle more traffic than Apache web server. No need to go for cache plugins, why do we say it like this for cache plugins? From the starting of this blog we have been using litespeed hosting and we didn't get any juice by using those plugins.
Now talking about the support offered by HostForWeb litespeed hosting.
No matter from which corner of the world you are from, just throw your query to them. The instant live support agent for tech or sales according to your query will give an answer . What if those agents can't give a complete answer to you? The agent itself will escalate your query to the right person in HostForWeb and you will get a response from them within a matter of minutes as an email. Other than instant live chat support and email, you can directly call them or just tweet your question @HFWSupport .
Before you choose a plan, HostForWeb also offers a demo of their cpanel or control panel by going here with user name : demo and password : hostforweb1
Now let's see what all plans are provided by litespeed web hosting provider HostForWeb
First plan called smart plan gives you unlimited disk space with unlimited bandwidth. You can also host any number of domains with the smart plan. Now you will be thinking how do HostForWeb handle the server load as they provide unlimited number of domains in the starting plan. They have specific limit for each server and when it crosses the barriers they simply add a new one. So how much the plan cost? It is priced only at $3.95 for 24 months.
There is one more plan Business Pro from HostForWeb if you need more from them like free domain name, dedicated IP, site vulnerability scan, Private RapidSSL, Tomcat / JSP Support. To get all these features you need to pay only $12.95 per month.
Whats comes more in above two plans?
– Instant & Daily Site Backups make sure you get your content back if something happens to your blog or website.
– HostForWeb offers a risk free full 30 day money back guarantee. No questions asked. If you are not satisfied with them just submit a cancellation form.
– The free website migration from your previous host to HostForWeb will be done free of charge and that too even if its Sunday which is really an added bonus for you.
– No hidden charges, you need to pay only what you choose.
– One click cloudflare CDN activation is is really helpful without any configuration which is a quick relief for newbies out there.
How long HostForWeb has been in hosting business ?
The company has been in business since 2001.
Only concern we could find is that the set up is not instant, you need to wait few minutes for them to verify you as genuine user.
Other than shared hosting HostForWeb also offers dedicated servers , VPS and cloud hosting which will be roll out soon for websites that too powered by litespeed web server.
Final verdict : If you want to super charge your website right from the base HostForWeb will be your first and last choice.